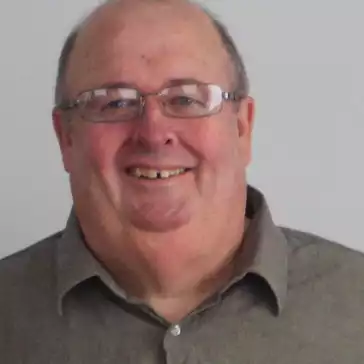 By Owen McCarthy, Reviewer
There is so much to say about the Apple iPad and its new A10 Fusion chip that one article just wasn't enough. I haven't talked about its Augmented Reality (AR) capabilities or about the variety of apps that will save the planet, forever doing away with the need to chop down trees for paper.
I haven't even mentioned the educational implications of the iPad, let alone its capacity for hours of fun when the work is done. Talking about work, the latest updated iWork apps promise to deliver the best of two worlds joining together.
iWork consists of three applications; Pages, Numbers, and Keynote now you can use the Apple Pencil to take your graphics and to illustrations to new heights. A feature called Smart Annotation (still in beta) means you can add annotations and comments that anchor to your text.
The former teacher in me drools at this, as will the budding editor or project facilitator. Pages now come with Presenter Mode, which enables you to turn your device into a virtual teleprompter, for "distraction-free reading and auto scrolling". Even better, iWork comes already installed on your tablet, phone, and Mac.
For those of us who have no choice but to present our work in Office, iWork enables easy exporting of your iWork documents into Microsoft Office format. However, I can see many enlightened CEO's seeing a definite cost-saving here, as well as a marked improvement in the quality of output. iWork's interface, from my experience, is more intuitive and less cluttered, making my time spent more on being the creative genius rather than finding the correct tab or ribbon use.
The Apple Pencil means you can create your own illustrations in Pages, Numbers, and Keynote, adding texture with the crayon tool and using the fill tool to add colour.
Apple and Education:
Apple has long understood the mindset of the twenty-first-century learner. We baby-boomers tend to think in terms of words. Gen Z and Millenial types tend to think in terms of visuals. They still need words, but they need to visualize their thoughts. In education, this has lead to the growth of multi-media presentation tools as modern learners express their ideas using a mix of text, visuals, and audio.
The growth of the Internet Age has meant a corresponding urgency to be able to handle information efficiently, as there has been an explosion of information available to the average pundit. There's an entirely new skill-set around information. In my day we memorized facts.
The modern learner has to discriminate, analyze and synthesize information. Today, information skills are a vital part of the curriculum. As a learning tool, the iPad is unparalleled, offering extensive ranges of apps in every learning area.
From teaching a new skill in Maths or Physical Education, through to using Augmented Reality to explore aspects of the world around us, the possibilities are mind-boggling. The modern learner manipulates 3D images as naturally as I would turn a page in the 1960's.
With the aid of the Apple Pencil, coupled with a variety of powerful apps, the word-based learner now has the ability to convert their handwriting into digital text.
Augmented Reality:
Froggipedia
Froggipedia integrates ARKit 1.5, enabling students to see a life-like virtual frog appear right in front of them. Using an Apple Pencil as a scalpel you can humanely dissect your virtual frog, leaving your conscience clear.
GeoGebra AR
Place 3D graphs and math objects on any surface, walk around them and take screenshots from different angles. As students edit equations, they can see the graphs and objects they're working on change shape in real-time. I could have used this when trying to master quadratic equations.