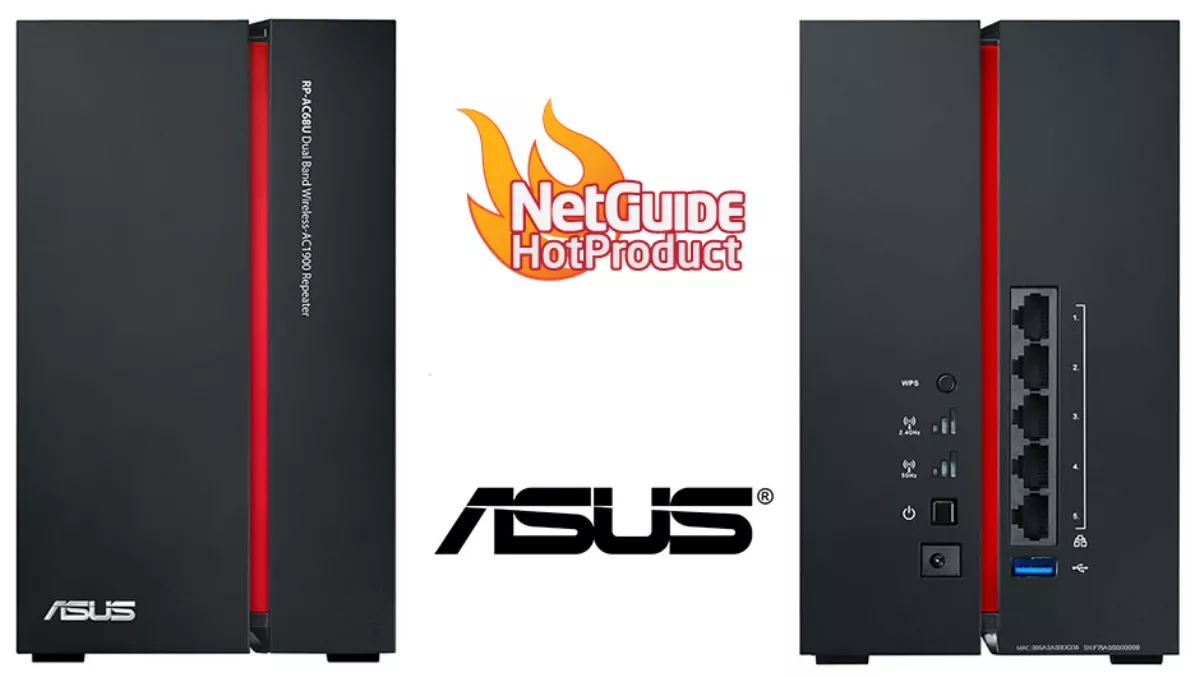 Hands-on review: ASUS RP-AC68U Dual-band Wireless Repeater
FYI, this story is more than a year old
These days our home Internet connection are nearly as crucial as water and electricity connections.
Having a reliable and consistent Internet connection should be a carefully thought-out purchase. Unfortunately, too many homes just stick with the low-quality router sent out by their Internet service provider that are often unreliable. Even with a high performance router, it can be quite restricting in that they're often unable to provide a connection throughout your entire home.
When you want to get serious about your home Internet, then the ASUS RP-AC68U should definitely be a consideration.
First things first: You need to understand that this isn't a modem router but a wireless repeater. So you will still need a wireless router for your Internet connection, but this device will substantially improve the area of your connection throughout your home to your Wi-FI devices.
Essentially, you can use your existing wireless router in conjunction with the RP-AC68U in another part of your home. This will effectively extend the signal into more areas of your home, meaning you will be able to access a strong Wi-Fi connection in areas that you previously couldn't. The clever signal strength lights on the back of the unit will really help you decide exactly where it should be located.
It's a beautiful design, as it's upright, is designed to sit on a table and has a matte black finish. It also has a striking dark red vein that runs through each side of the device.
It supports the latest and fastest Wi-Fi standard, which is called AC. It has a 3-transmit, 4-receive (3x4) internal antenna array that delivers Wi-Fi speeds of up to 1300 Mbps on the 5GHz frequency band and up to 600 Mbps on the 2.4GHz band, for a combined total of up to 1900 Mbps.
RP-AC68U has two more convenient modes to make it even more flexible. As well as a repeater, it can also work as a wireless access point (AP) or as a media bridge. Five-gigabit ethernet ports can be found on the back. In media bridge mode, it can be connected to any ethernet-compatible device —such as a smart TV, multimedia player, game console or PC —to give it Wi-Fi capability. A great way to reduce cable mess!
As with all ASUS networking devices, it's easily managed through a web interface, it's easy to set up and has everything you need in the box.
This is a stunning looking device, it's super-fast, very reliable and easy to setup and run. Well done to ASUS for another excellent product.
Related stories
Top stories