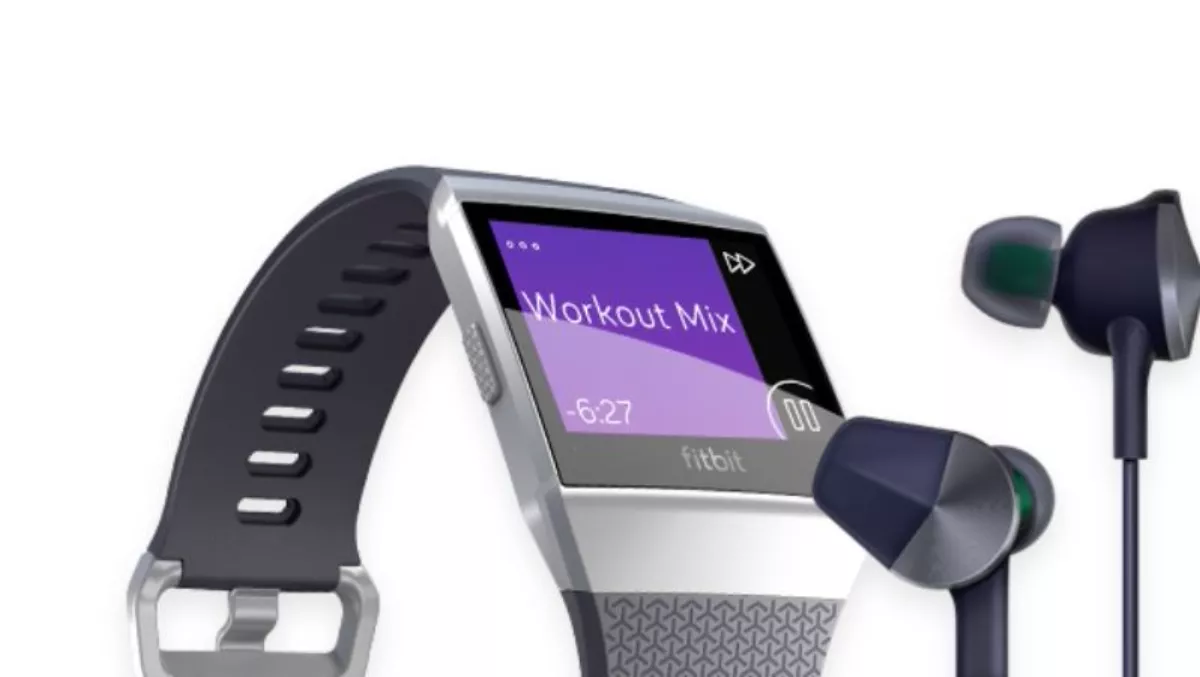 Hands-on review: Is this the best Fitbit yet?
FYI, this story is more than a year old
This year, I've planned an ambitious routine of sports and fitness. Swimming, running, boxing and cycling; I'll be watching them all. I'll also be working on my own wellness and fitness, and over the past two weeks, the Fitbit Ionic has been helping me set targets and monitor my progress.
From the moment I had the Fitbit out of the box, it's rarely left my wrist, except for charging. From comfort to styling to functionality, the Fitbit delivers.
I finally have found a watch that doesn't get in the way when I'm typing.
Setting up the Fitbit out of the box took around 20 minutes, and that included setting up my Fitbit account, downloading the app and reading a little bit about the product.
The display can be customised to your needs, and even with a cataract in one eye, it is easy for me to read.
I've been getting some useful reports emailed to me, which are useful in planning future exercise programmes. Even better is the on-the-spot information such as heart rate, number of laps swum (or in my case aqua jogged) and calories used.
For runners, the GPS function is an invaluable feature. A friend of mine often posts the routes he's run in his latest training.
Recently my sleep patterns have been all over the place. I'm using the Fitbit to monitor my sleep with the aim of returning to more sensible routines.
One quick swipe and I can check up on the number of steps I've walked, how many in the last hour, my heart rate or the date. Another swipe and I can set up an exercise session.
I've had several sessions in the pool, and the Fitbit keeps track of time elapsed and the number of laps. It's great for goal-setting.
If you fancy a trim latte as you jog past your favourite café, you can use the wallet function to pay for your caffeine fix. Just keep away from the cakes and sausage rolls! Buy a piece of fruit instead.
If you're a runner who likes to play music, you'll be interested in the Fitbit Flyer. Featuring some very comfortable ear-buds, you can jog while listening to your favourite tunes.
The flyer comes with a number of pieces, ensuring you'll get a perfect and very comfortable fit. If anything, these are on a par with another set I recently reviewed.
Through the app, I've discovered that I'm sitting on a total of 24, 222 steps and I've climbed ten. Please, there's no need for applause. I'm impressed with the data that I've gathered, which makes goal setting that much more quantifiable.
Rather than saying, I want to swim for 10 more minutes, I can specify the number of laps I want to achieve, and the target heart rate so I'm getting the maximum aerobic benefit from my exercise.
I've only scratched the surface of the Fitbit ionic, and as my first venture into the world of the smartwatch, I'm totally sold on it.
My wife has been hinting about the Fitbit for some time, and we're off to shop for one for her. If you're serious about monitoring your fitness and health, like listening to music while you work out, and freshening your water bottle while on the road, the Fitbit, along with your mobile device, is a perfect fit.
It's a reasonably priced product that's packed with features that will improve your wellness and to allow you to look stylish at the same time. If you don't like the look, there's a myriad of add-ons you can purchase to gain that bespoke styling you crave.