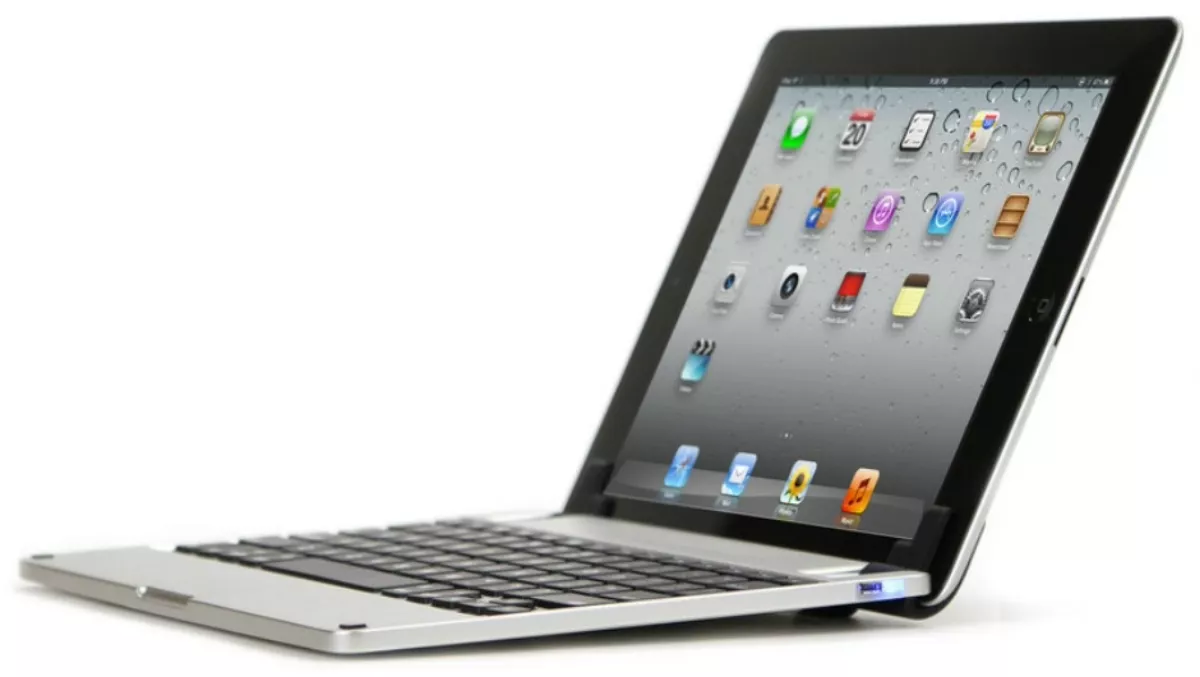 Hands-on review: Brydge iPad keyboard
By Greig Strafford,
Mon 30 Nov 2015
FYI, this story is more than a year old
As a Kickstarter fan, I do like to see products make it. The Brydge iPad keyboard has definitely made it, even onto my Christmas must-have list.
Apple's recent release of the iPad Pro with their imitation of the Microsoft Surface keyboard will undoubtedly be a benefit for those who have deep pockets, or an appropriate expense account.
However, the rest of us that have the normal Mini and Air won't need to worry now, as we have the Brydge iPad keyboard.
It has definite influences from the Macbook laptops, albeit with a slightly shrunk keyboard. I found after a few minutes, I got my hand positioning right and there was no worries about hitting the right keys. Its colours match the iPad series, so much so, it is easy to mistake the Brydge and iPad as a 12" Macbook from a distance.
The keyboard is constructed from aluminium, so will easily survive the bumps and scrapes that'll occur within your bag in normal usage. The keyboard also operates as a case, so you're getting the benefit of the screen being protected by the keyboard housing.
The Brydge adds a layer of extra use to the iPad, making it a much more productive device. Logitech are a fine creator of iPad compatible keyboards, and you'll often see them being used on flights. Yet I can always tell they're Logitech. A black plastic body, with functionality that is pretty good.
With the Brydge, their eyebrows must have been raised. Who's this little upstart that is willing to take them on, making a superior product?
Honestly, if I had the choice between a Brydge and a Logitech, even as a previous Logitech keyboard owner, I'd reach for the Brydge every time.
Well done guys, now make the Pro version ;)