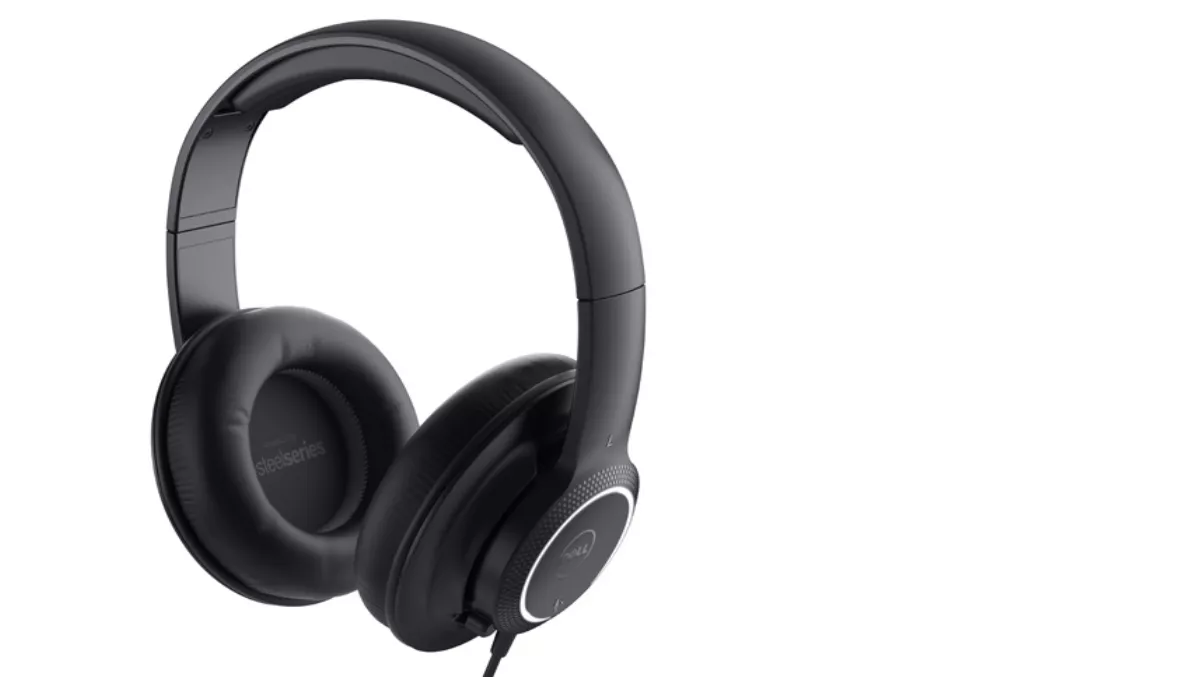 Hands-on review: Dell Performance Headset - AE2
Mon, 26th Sep 2016
FYI, this story is more than a year old
I don't know about you, when I think of PC headsets, I don't usually think of Dell. But, after a couple of weeks with Dell's AE2 I can really say, you'd be wrong not to. Built around renowned Steelseries technology, the Dell Performance Headset - AE2 gives you premium performance at the bargain price of NZ$99.
I've been using the AE2 across a range of PC games including the fantastic Battlefield 1 Beta (can't wait for that game next month), The Witcher 3: Wild Hunt GOTY Edition and the upcoming Windows 10 version of Forza Horizon 3 (which I can tell you is amazing with a wheel set-up and the AE2's DTS audio).
The USB headset features DTS 7.1 surround sound that really works. Now, I've never tried a headset boasting 360-degree sound before- always figuring it to be a gimmick, but the AE2 is very effective, producing a truly immersive soundscape.
The SteelSeries Engine 3 software provides you with ability to control the headset's operation. Here you can switch DTS on or off, change DTS the presets between "Game", "Movie" or "Music". You can also manual tweak the equaliser settings or select sound settings from presets for "Immersion", "Balanced", "Performance", "Entertainment", "Music" or "Voice". Mic auto optimisation can also be switched off. You can set up a number of configurations allowing you quickly switch between settings, which is quite handy.
You can also set the software up to adjust your headset settings for a particular game or application. If you have other SteelSeries Gamesense products, you can automatically adjust them, per application, as well.
Having recently put a new PC together, complete with RGB lighting, the ability to adjust the colour of the LEDs on the sides of headset to match my rig top it for me. The SteelSeries software allows you choose from 16.8 million colours and have them pulsate or remain a solid colour.
Checking the SteelSeries website, it would seem that the Dell AE2 is a custom version of the very similarly priced Siberia 150. The headsets Dell branding, however, is perfect for matching your kit if you use other dell equipment. Being built around SteelSeries technology also gives you the peace of mind of knowing that the headset comes with a pedigree and is not some cheap rebranded Chinese knock-off.
The headset feels reasonably sturdy and the pleather padding is comfy for long periods of activity. It's also very lightweight. The built-in microphone works well, giving you a clear voice in your multiplayer games. It was also nice not to have a mic hovering over my lips as I do with my existing headset.
I found the USB cable for the headset to be a bit wiry, not as flexible as I'd like it to be, making it a bit cumbersome- retaining the shape that you wound it up in a little too much. Whilst wireless is the way to go, USB ensures that you are not going to suffer drop-outs or drained batteries. I just wish the cable was a bit "floppier".
The Dell Performance Headset - AE2 will add a new dimension to your gaming over a regular stereo 2.0 headset. If you are not a gamer, you are still going to get an amazing depth of sound via Spotify, Pandora or your favourite streaming media provider.
Considering you can pay the Earth for a headset, the AE2 is a very cost-effective solution. For the same price as a video game you get a frequency response of 20 - 20000 Hz and a sound sensitivity as low as -97 dB. Throw in DTS Headphone: X and you've got a great Dell branded headset at a great price.
The Dell Performance Headset - AE2 is available now from the NZ Dell store for NZ$99.00.
Verdict: 8.5/10