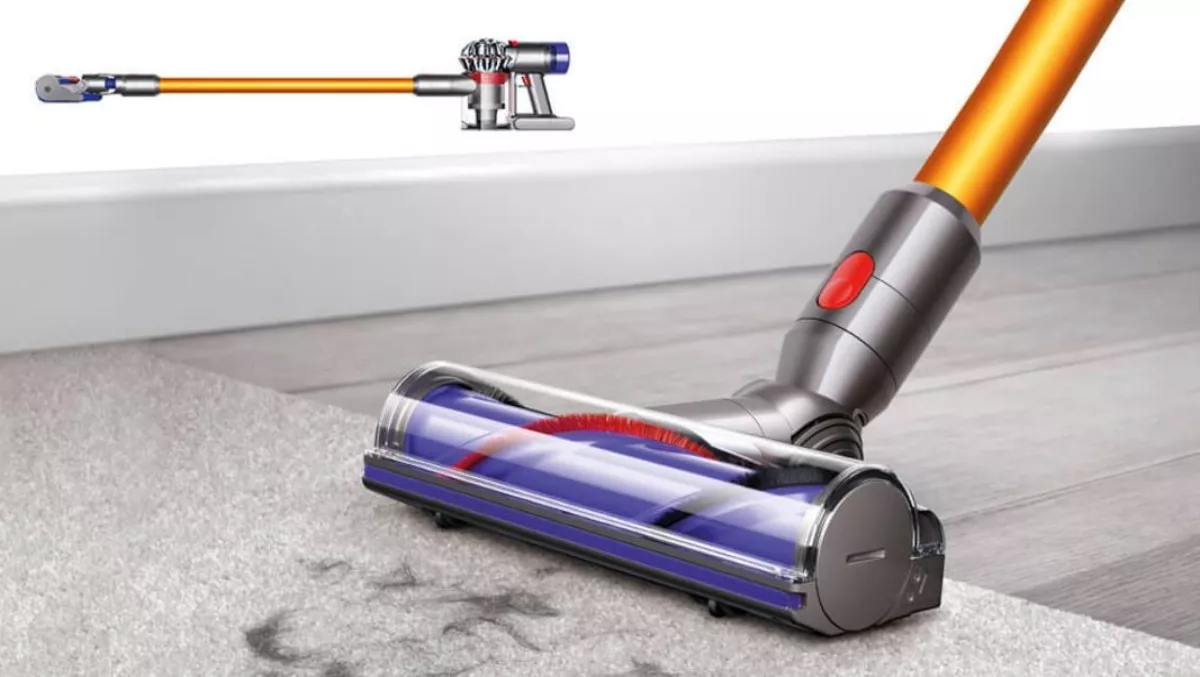 Hands-on review: The Dyson V8 absolute - it really 'sucks'
FYI, this story is more than a year old
The technology behind Dyson's V8 cordless vacuum cleaner shows just how far we've come. Innovation may cost, but with the V8 it is an all too rare case of you getting more than what you've paid for.
Designing a portable handheld vacuum is a tough job. For a start it has to be light, have enough suction power and its motor/battery combo must be sufficiently efficient that it'll run long enough to actually be useful. Balancing those factors isn't an easy task.
The V8 isn't Dyson's first stab at a cordless sucky motor. They'd launched several earlier attempts such as their earlier model, the V6. It was good, but not perfect. It was tricky to empty and its battery life wasn't the best either. Dyson have taken advantage of numerous technological innovations and improvements since the V6 to overcomes many of its limitations with the V8.
Look and Feel
Like most other Dyson gear, the V8 sports a high tech look and feel. This is helped along by Dyson's well known grey bronze, purple and red colour scheme, which always reminds me of technical lego.
Carbon fibre has been used for the impeller blades and for other components where strength and weight were key considerations.
Everything clips together beautifully and the V8 feels pretty solid with minimal flexing. it might command a $949 price premium, but this is probably due to the use of materials normally found in F1 racecars.
In Use
Being married to a gadget reviewer can't be fun. The money is terrible and the living room is constantly cluttered up with boxes of gear waiting to be tested. This drives my wife mad. She does, however, love it when I review vacuum cleaners. The housework gets done several times thanks to the testing needed to write a review.
Improvements in lithium ion battery chemistry means than the V8 can run for around 20 minutes before needing a charge. Fast charging would have been a nice addition considering the V8's sticker price, but nonetheless it is impressive to see such a small battery (it is about the size of a deck of playing cards) lasting so long and generating so much suction.
The motor represents a big step forwards. Dyson calls it a digital motor – the reality is that it uses switched pulses to generate more rotational power using less energy. The net result of the pairing of improved battery technologies and the ultra-efficient "digital" motor is a huge improvement in suction. When I say it sucks, I really do mean it – suction is easily as good as most corded vacuum cleaners. This gets helped along by the numerous bundled cleaning heads in the box.
Improvements aside, multiple charges and tests confirmed its battery life wasn't quite enough to vacuum our largish turn-of-the-century villa. This means that the V8 is best suited for smaller homes, apartments or flats. It is particularly suited for frequent spot cleaning rather than big one off cleans. I got around 20 minutes of use before it demanded quality time with the charger. Recharging after use is a must. It's also a doddle to do, thanks to the bundled wall mounting charging cradle.
Being a Dyson, there are lots of small design refinements too. These play as bigger a role in usability, as does the use of innovative tech.
Take emptying the V8. With earlier Dyson portables, emptying involved fishing around the bottom of vacuum cleaner to clear the all the cruft out. With the V8, Dyson have cleverly incorporated a trapdoor on its underside. All the dust just falls out and the V8s filter also gets an impromptu clean too. Clever.
Perhaps the biggest plus with the V8 is its portability. The use of plastics and carbon fibre plus an exceptionally clever mean that the V8 is well balanced. In use this translates into it feeling light and easy to wrangle.
Verdict
Early models (starting with the DC16 back in 2007), might have looked good, but they were underpowered, had abysmal battery lives and were tricky to empty. The V6 came close to suckage perfection, but it is the V8's use of cutting edge tech and high tech materials that takes handheld, cordless vacuuming and makes it usable. If you're looking for practical spot cleaner, or something for an apartment of smaller home, the V8 might be just what the doctor ordered.