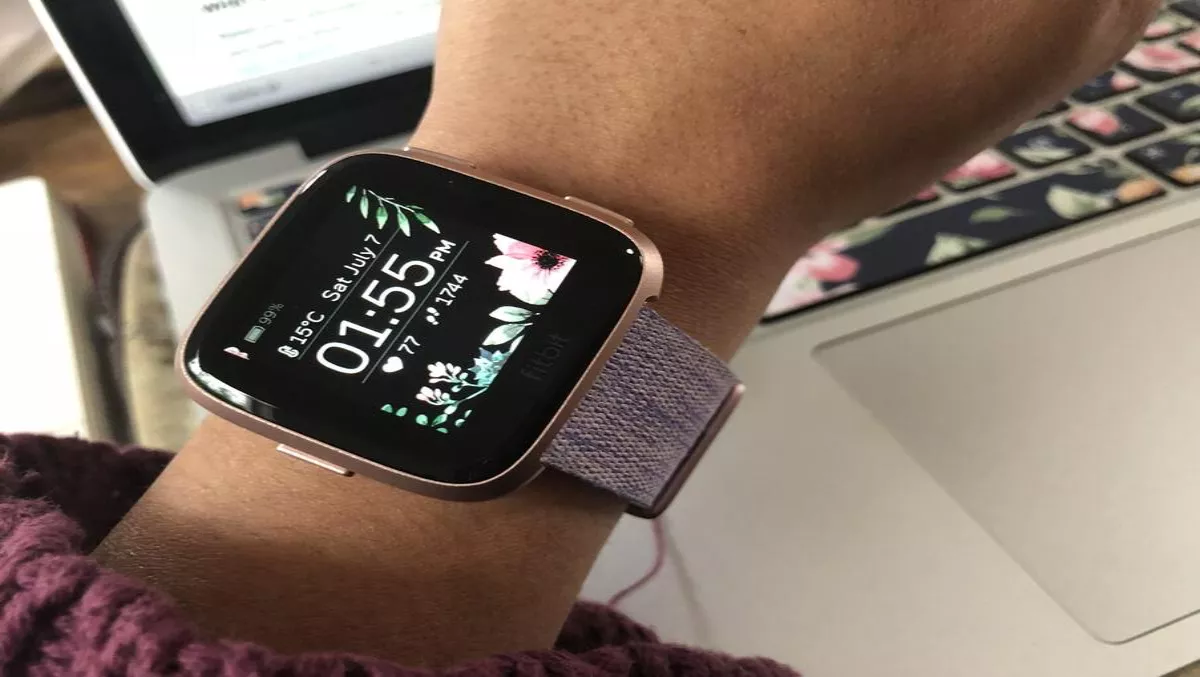 Hands-on review: Fitbit Versa, the perfect fitness lifestyle companion
FYI, this story is more than a year old
The Versa is Fitbit's latest smartwatch, designed to capture the sweet spot in the market for those looking for a lifestyle smartwatch.
Compared to its previous crack at the segment, the Ionic, the Versa's round square face makes it more accessible to those looking for an activity tracker that doubles as a casual use, everyday watch.
At a glance, it appears very similar to the Apple Watch, but upon closer inspection, you'll notice that it's more square than rectangular.
Instead of the Apple Watch's digital crown, the Versa has three physical buttons – two on the right side and one on its left.
What it did well
As expected from one of the earliest entrants into the wearable technology segment, the Fitbit Versa has robust activity-tracking features – covering resting heart rate, steps, calories, floors climbed.
Additionally, it's calibrated to track several types of specific activities – including running, cycling, swimming, cardio workouts, including an interval timer mode.
The Versa is water-resistant up to 50 metres.
I liked the watch's SmartTrack auto exercise recognition feature, because I don't always remember or have time to start logging an activity, and the feature makes sure that I still get the stats from that activity.
Fitbit also introduced a female health tracking feature in the Fitbit app, allowing women to track where they are in their menstrual cycles.
The tracking mostly happens based on information I had to manually input into the app, but I still found it useful for helping me stay more aware of my upcoming cycles.
To me, it made sense for me to have this feature integrated into the app and device I was already using to keep track of my health.
Another thing that was important for me was that the glass display has performed well under stress, surviving multiple dives onto wooden floors and into the sand during several volleyball games and emerging without a single scratch.
The Versa has a battery life of approximately four days with moderate to heavy use, which is on the higher end compared to its competitors.
The crowning feature of the Versa for me, however, was Fitbit Pay.
As an ASB bank customer who has been waiting for years for them to introduce Apple Watch support, finding out that ASB supported Fitbit Pay was a pleasant surprise and the experience is everything I hoped it would be.
Fitbit Pay has worked seamlessly both in terms of the user experience on the watch – with easy access via the long press of its left button – to the in-store experience, with the payment method working every time in any store PayWave is accepted.
I was ready for the integration to be slightly clunky or buggy as Fitbit Pay is still relatively recent, but the experience never disappointed.
What it could have done better
The Versa has a gorgeous display – with vibrant colours and dark blacks that make watch faces pop.
However, I found that the display's gesture detection could have been calibrated better, with the device failing to light up around 20% of the time when I raised the watch.
Fitbit's operating system doesn't have an always-on option, nor does it automatically turn on when a notification is received, which leaves users really only with the option of physically pressing a button or flicking their wrist up again in hopes of activating the feature.
Fitbit's app ecosystem is also still quite limited in comparison to AndroidWear's, or the Apple Watch's.
I don't need a plethora of apps on my wearable device, but it would be nice to have more options from a richer ecosystem.
The user experience with the Versa's music playback features also leave a little to be desired.
In New Zealand, users have the option of either transferring up to 300 songs onto the watch itself or using the music streaming service Deezer.
With both methods, I found the transfer of music pretty clunky and not as intuitive as it could have been, with the Deezer playlist management still happening through the Fitbit app, for example.
Overall, it makes for a less than ideal experience for users hoping they could leave their phone to go for runs with their smartwatch as their music playback device.
The verdict
At an RRP of $338 for the normal version and $389 for the watch with a special edition band, the Fitbit Versa is a serious contender in the lifestyle smartwatch segment.
The Versa sits at a lower price point and carries a longer battery life compared to its Garmin and Apple competitors.
If you're looking for an aesthetic smartwatch that has fitness tracking features and can be an everyday watch at the same time, the Versa is highly recommended.