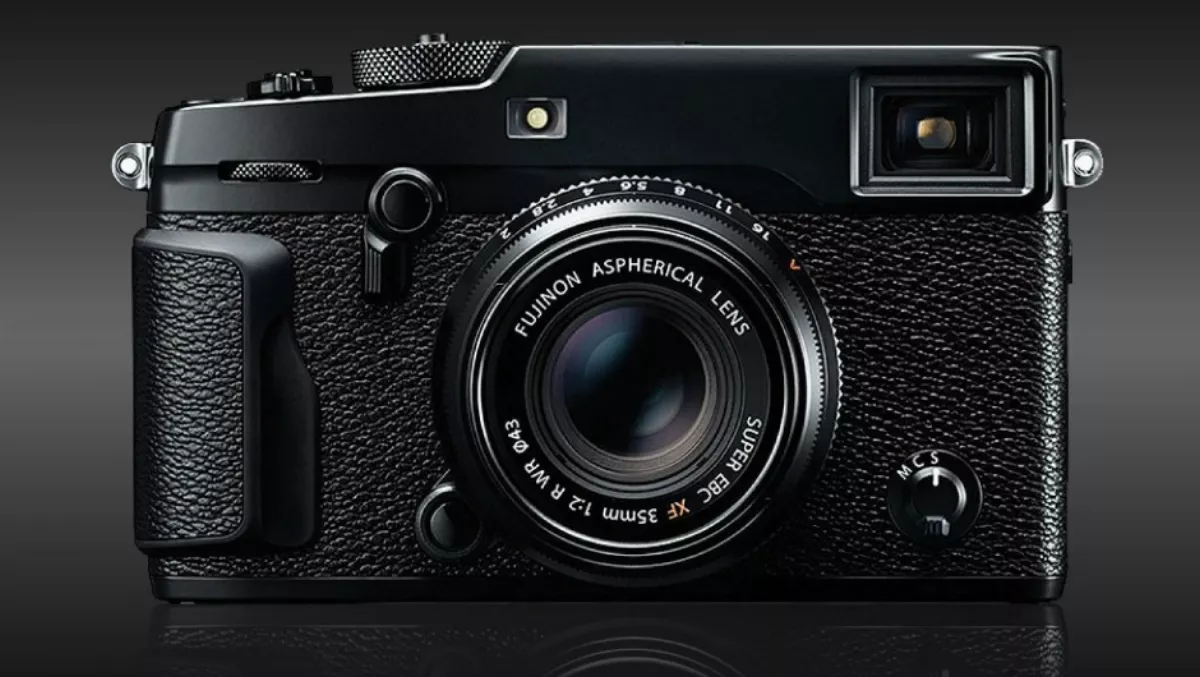 Hands-on review: Fuji X-Pro2 - great or one to hate?
FYI, this story is more than a year old
Fujifilm's X Pro2 compact mirrorless camera is their new flagship. It joins the X-T1 and X-Pro1. My question is this; how good is it?
Look and Feel
The X-Pro2 features a chunky retro look that belies a ton of sophistication within. Its styling see's the X-Pro2 camera hewn out of magnesium alloy. This gives it a satisfying amount of heft, but also means it is light enough for bouts of extended use. Like its old school film counterparts, there's a multitude of buttons and dials too.
Fuji has also positioned controls so most are reachable with your right hand. This frees up your left for tweaking the settings on the X2's lens.
One choice I found questionable was its shutter speed dial which does double duty as an ISO control. Twist this dial and you tweak shutter speed. Hit the unlock ring and you can access ISO settings. I'd often find that I'd changed the shutter speed instead of ISO.
Bells and whistles
One particularly nice feature is the inclusion of dual SD card slots. This allows you to check shots on the go and continue shooting. WiFi is there, making for the simple wireless transfers of photographs and videos. This also means remote control from an iPhone or Android smart device is possible too.
A feature I grew to like the more I used it was the mini joystick which let me move the autofocus points. It also meant the 4 way navigation pad seemed less cluttered which aided in the X Pro2's usability.
In Use
Some pre-review research reveals that the X Pro2 has 169 phase-detect autofocus points. In use, these are visible as a grid that covers the centre of viewfinder frame. These worked well.
The lag between half hitting the shutter button and focusing is near non-existent.
The X2 did feel sluggish when tracking moving subjects. This might rule it out for anyone shooting wildlife. Focus issues aside, I was able snap photos at a brisk 8.3fps in burst mode.
Another nifty feature is the X2's built in hybrid viewfinder. A small control on the front of the X2 switches from an optical to an electronic viewfinder. This is a good thing as the optical viewfinder isn't all much chop. This is due to it not being a through-the-lens viewfinder. This means you can't preview focus and depth-of-field. Like old school optical viewfinders, there are also parallax issues. The 18-55mm lens also obscured the bottom-right field of view.
There is an electronic viewfinder overlay. This can show the whole viewfinder scene for checking exposure. You can also select a close-up of the autofocus area which is handy for checking focus. The viewfinder grizzles aside, its focus aids are excellent. Like an old school SLR, there are bars that align when the subject is in focus.
These are also available in the 3" rear LCD viewfinder. It was super crisp even under direct sunlight. The focus aids garnered brownie points given my preference for manual focus.
Another string in the X2's bow is its ability to shoot great HD video. This is due to solid video processing which uses clever de-blocking techniques.
In practice this produced smooth detailed video. Where video is often an afterthought, the X Pro2 avoids blocky and pixelated video. Frame rates are tweakable, ranging from 24 through to 60fps. Some might bemoan its lack of 4K or an external mic input but the X Pro2 delivers solid video results.
The X-Pro2 uses a 24 megapixel sensor. It captured plenty of detail and little noise. This was especially noticeable with higher ISO settings in low light when shooting JPEGs. In short, still images looked great. Photographs benefited from a great sensor, as well as solid HDR processing. Shadow detail was rich and images detailed. JPEG colour reproduction is good but there's also a range of film simulation presets. The X2 can also handle RAW files.
Conclusion
The X-Pro2 is a fantastic camera. Its hybrid viewfinder might be an acquired taste but Photo and video output is stellar. It is also a joy to use.
Specs
RRP $2,399
Sensor resolution: 24 megapixels,
Sensor size: 23.6x15.6mm (APS-C),
Viewfinder: Hybrid optical/electronic 3"LCD screen:
Lens mount: Fujifilm X Mount
Weight: 495g (body only)
Dimensions (HxWxD): 83x141x46mm (body only)
Related stories
Top stories