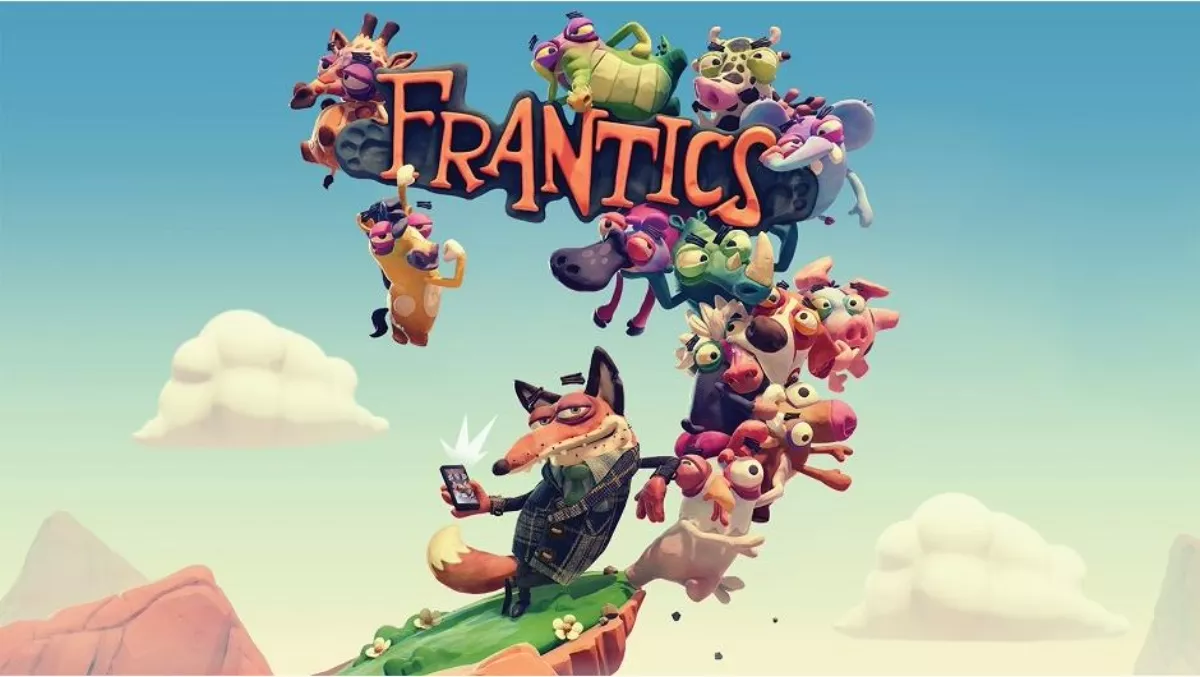 Hands-on review: Have fun with the new party game called 'Frantics'
FYI, this story is more than a year old
Sony's new range of PlayLink video games have been great allowing for casual gamers to get on in the fun. Sony has now released a new title in the series called 'Frantics' and it's a very enjoyable party game.
Party games are not new in the video game industry since we've seen them in the past with the likes of Mario Party and Crash Bash just to name a few. The cool thing about Frantics is that you don't need to play the game using a controller as all you need is a smartphone and tablet.
It's worth saying you will need one or more smartphones and/or tablets to play this game because a normal DUALSHOCK 4 controller does not work on Frantics. To play the game, all you need to do is install and download the game's app on Google Play or the App Store.
The size of the app should not be an issue for many people since it only requires about 80mb or so of space. You can either play this party game by yourself with A.I. opponents, or with up to three other real life players.
Sadly, there's no online multiplayer so you can only experience multiplayer with people inside your own home. That said, I still had a blast playing this game with my brothers because its presentation and gameplay made us all burst with laughter.
The first thing that made me chuckle is the appearance of the game's host named as the 'Fox'. To me, I feel the developer tried its best to create an uglier clone of Crash Bandicoot because there are some similarities to their facial features.
It's not just the Fox that has a funny appearance because the main playable characters are animals made of clay. They all have big these sleepy looking eyes and the animals include a Baboon, a Dog, a Platypus and more.
In terms of gameplay, there are a total of 14 mini-games added in Frantics and all of them make use of the touch screen and gyroscope features on your smartphone/tablet. These include battle style matches, races, a parachute battle and even a form of four player soccer.
Each game is unique mainly because the level design and gameplay is different. There are races where you control a go-kart, jetpacks a tricycle just to name a few. One game mode different from all the rest is ParaChuChu where you have to open a parachute before you splat on the floor!
My favourite game mode however is the one called ''Friendless Runner'. In this mini game, you have to dodge the obstacles that stand in front of you. If you fail to do so, you can see the clay character models crash face first on a wall and it looks very hilarious.
If you "die" midway through one of the mini games, you can use your phone/tablet to sabotage the surviving players. The most common weapon available is a freeze ray allowing you to halt the movements of a specific player you may dislike the most.
Aside from choosing your own mini games to play, the main game mode that Frantics offers is a game show style round called 'Fox's Party'. This is where you compete to win in a competition and all of the mini games are randomized.
The only major flaw in this game is the fact that it does not offer much in terms of content and replay value. In New Zealand, the game costs $34.95 NZD which is kind of expensive for a game like this.
Me and my brothers pretty much played through all of the game's content in just a few hours until we got bored of it. I think the game should be a little cheaper considering it only offers around one weekend's worth of enjoyment.
Despite the high price tag, I did have a lot of enjoyable moments playing Frantics. It's easy to play for anyone of any age and skill level. Just make sure you all have enough space on your device(s) to install the app first.
Verdict: 7.0/10