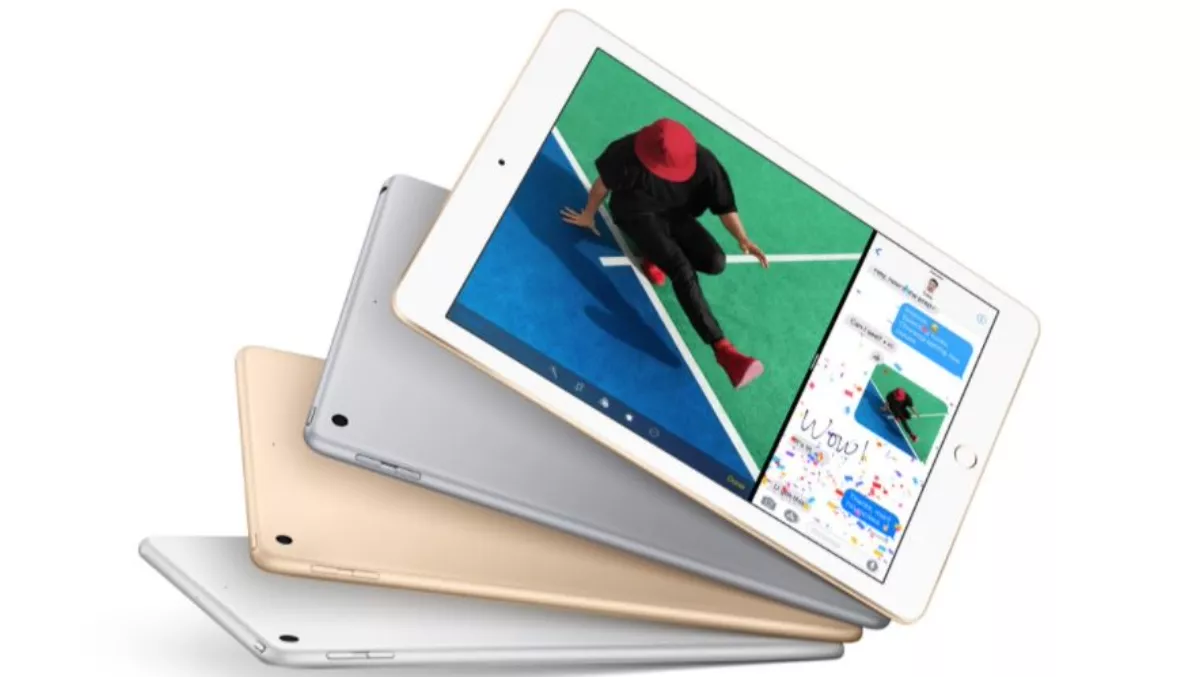 Hands-on review: How the iPad Pro 10.5 took over my life
FYI, this story is more than a year old
From the get-go I'll be frank, I was a late bloomer when it comes to Apple products, in fact, this iPad was the very first of their products I really tried out.
Until now, I wasn't entirely sure what all of the fuss was about, I had a laptop, a decent camera and a Samsung smartphone and honestly, I didn't feel like I needed much else.
Then like a storm, this device came into my life, suddenly everything I thought I knew was thrown upside down and as much as I hate to say it, the iPad Pro 10.5 replaced nearly every other device in my life.
The first thing I noticed and enjoyed about the iPad was the creative design elements, as that was one of the things my laptop was not really geared to do.
After a few hours learning how to use the Apple Pen I was feeling like a design god, I was churning out comic book strips and Game of Thrones fan art like a machine and the entire creative process just felt seamless.
When I first heard about the predictive drawing feature I was very sceptical, that scepticism quickly disappeared when I drew my very first picture on the device.
Simply put, if you are a creative designer this product is a must-have.
However, the creative design elements were simply the gateway drug for me.
Soon it nearly completely replaced my laptop.
It could do everything that I used to do on my laptop in half of the time, checking emails, watching Youtube and Netflix as well as perusing the web became a breeze.
It was lighter and more convenient as well, meaning I'd rather travel with it than my bulky 3kg laptop.
In the end, my laptop was only being used for heavy-duty gaming, as that was the only thing I couldn't transfer to the iPad.
Which of course is fair enough, as that isn't part of the iPad's primary design.
With the iPad, my camera became completely obsolete.
I went on a week-long tour of NZ's South Island and despite bringing my camera along I didn't end up taking a single picture with that device, there was no point.
The iPad takes breathtaking photos and offers on the spot editing and sharing.
Despite being a bit bulky I captured some of the best photos of my wannabe photographer career on it.
Check out some of my shots here:
Christchurch Gondola
The road to Queenstown
The Crown Ranges
These are just a few of my favourite pictures from that trip, and the iPad made it very easy to share these photos with my family and friends.
Moreover, I took upwards of 200 pictures on that trip and the device had more than enough space to store all of it.
This device can also be rigged up as a central control unit for your smart home or mancave, meaning that you can control a whole host of the most modern home appliances and devices straight from your iPad, using various apps.
The iPad 10.5 is one of the best devices I have ever gotten to play with and I am simply dreading the day that I have to send it back to Apple.
Though, odds are that I may just pick one up for myself this holiday season.