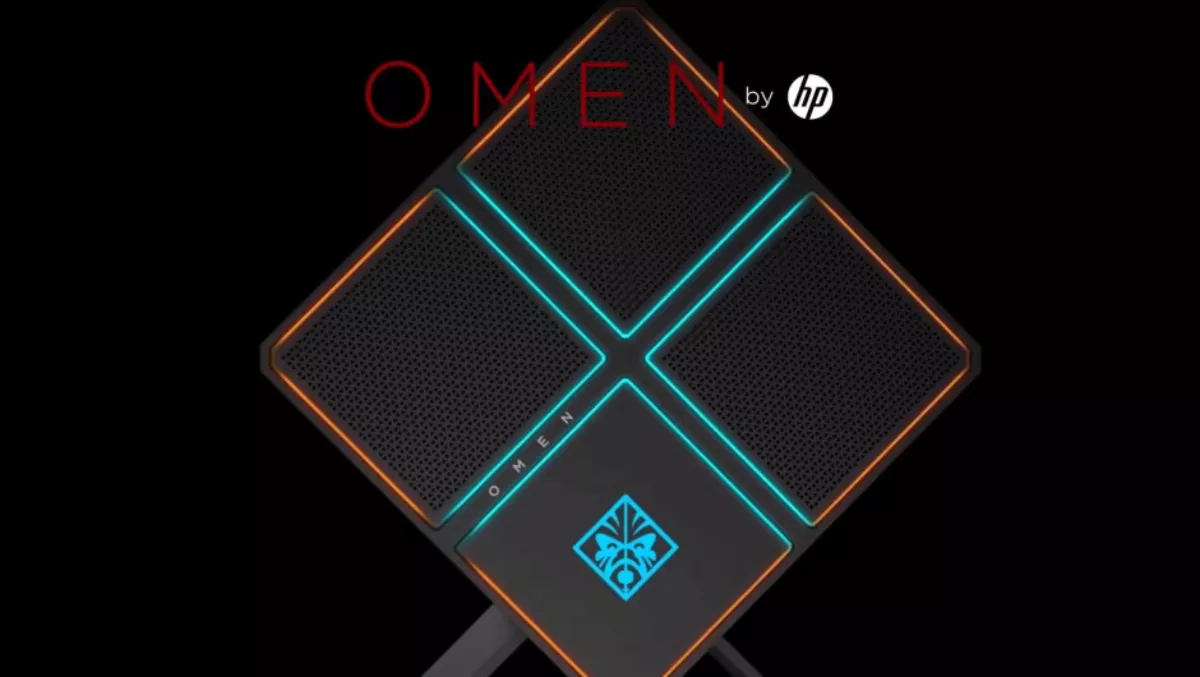 Hands-on review: HP Omen X PC 900-070a - a gamer's dream
FYI, this story is more than a year old
The OMEN X 900-070a is the first pure gaming machine I've ever tried. True to form, HP have done their best to impress me with the quality of their build and the features packed into this behemoth. I noticed the frequency of their use of the root word "dominate" in their promotions, and it's entirely correct.
I booted and rebooted the OMEN X several times. It's so blisteringly fast, I didn't have time to press the start button on my stopwatch.
With an Intel Core i7 6700 M CPU operating at 4 GHz, slots for four drives, RADEON X graphics, three liquid cooling fans and 16GB of DDR4 RAM, this is one serious piece of hardware that calls to you, "Come and play with me.
I've been only too happy to oblige. I'll preface the rest of this review by admitting that at no stage did I ever feel the need to test the OMEN X's overclocking abilities. As you'll see, I don't even know how the cooling system sounds.
Ergonomics
I'm fortunate in that I have quite a large desk. If I was allowed to keep the Omen, I doubt I'd want to hide it away, because the case lights up in quite a spectacular display. Omen Control allows you to alter the display - mine is currently looking quite green and blue and is apparently linked to the GPU temperature.
I was impressed with what I thought must be an accessory tray until I viewed the instructions and discovered that it's the base. The Omen is poised on one corner, looking rather stylish and balanced. There's a nice hum coming from the inside, but that's just the hum of the rather large 12TB HDD occupying one of the four slots.
At this stage, I'll advise you to start training at the gym now. Your core muscles will need to be engaged when you lift this out of the cleverly designed box which literally falls away to allow ease of access.
The OMEN X will easily handle a multimonitor setup with its NVIDIA GeForce GTX 1080 graphic cards. If you're an AMD fan, you'll be looking at up to two AMD Radeon R9 Fury X graphics cards.
I had the choice of four HDMI ports and one DVI port. You'll be wanting some serious glassware to show off what the OMEN X is capable of. My humble 1080p full HD monitor was never going to put it under stress.
Designed to dominate
From Bluetooth headphones to joystick to gaming keyboard, every peripheral I attached was instantly recognised. Splashing out with my generous research budget of $0.00, I downloaded some free games: Carrier Landings and Asphalt 8 Airborne.
Despite being highly graphical with lots of sound effects and background music, they weren't enough to challenge the power of the OMEN X. I know from experience that any of my laptop collection would by now be whirring away and keeping me warm. After many days of intensive gaming, the three 120mm liquid cooling radiators and very clever venting design have failed to fire up.
I'm hoping that some serious gamers with multithreaded games will have more success but suspect that the OMEN X will continue to dominate. Sadly, I've only landed my plane once on land and never on the carrier. Don't ask how many races I've won.
By now, I think I have a pretty clear notion of how HP's design team think. The 45 degree tilted cube design and spectacular lighting array are just small indications. This is not a desktop you'll want to hide under your desk or in a cupboard.
Whether you're pumping your sounds out at a party or gunning for your next victim in Fortnite, the light show just begs for an audience. It's also customisable. I played with the settings to give my study the ambience of a disco.
Besides style, colour and powerful features, HP have also thought about ease of access. The covers pop off easily, allowing you to admire the inside and to customise it to your heart's desire. The four drive slots are also easily accessible. My test model came equipped with 16GB of DDR4 RAM (upgradable to 32GB). For those of you immersed in the VR world, you'll be accessorising to your heart's content.
My review unit arrived already pre-configured but my experience with HP tells me that your "Out of the Box" experience will be just as painless. Now I leave you with a challenge. Once you've purchased your kit, your mission is to put the OMEN under more performance pressure than I've been able to do.
You'll most likely opt for multiple UHD monitors and a multithreaded game or two. The OMEN X promises to break more than a few benchmark tests, and to become a must-have for all serious gamers. I suspect that it will also steal more than a few hearts.