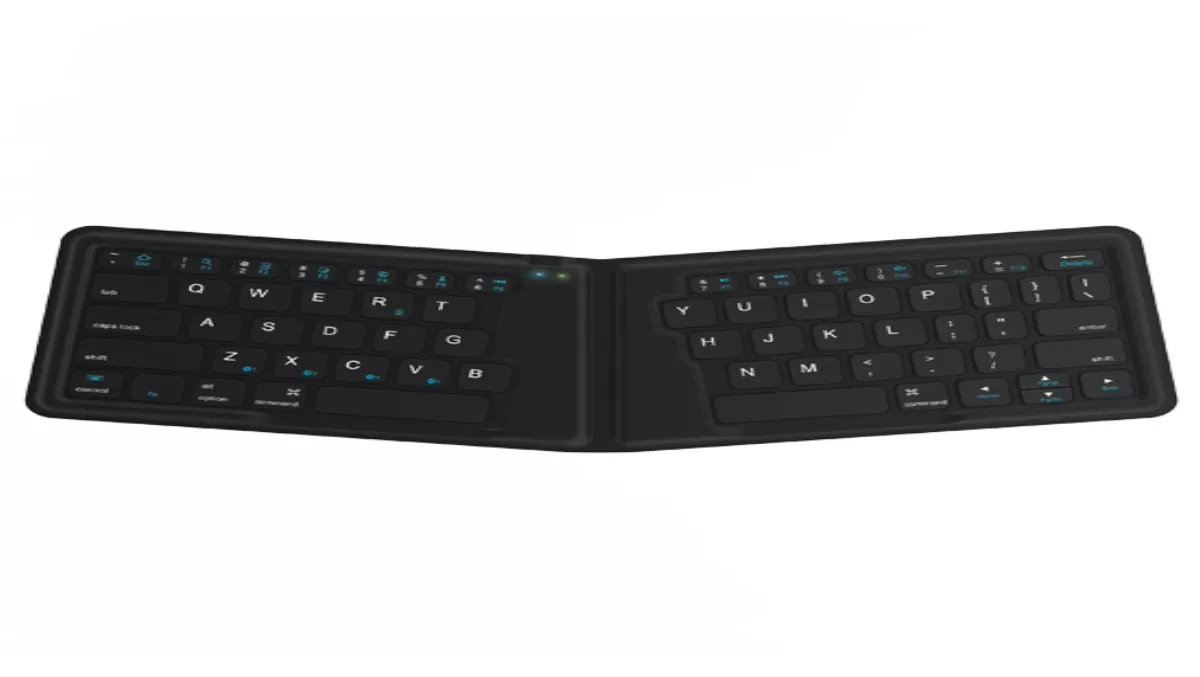 Hands on Review: Kanex MultiSync travel keyboard
By James Fraser,
Wed 12 Apr 2017
FYI, this story is more than a year old
Great feel
Portable
Seamless switching between up to four devices
Easy setup
Slim
The Kanex MultiSync Bluetooth travel keyboard is a comfortable, slim, and portable travel keyboard that can sync with up to four simultaneous devices. It easily fits inside your bag, and the keys are safe inside the protective bad and durable bi-fold construction.
One of the first things I noticed about it was the feel. It just feels super comfortable to use and the keys are just the right size to make it portable but not too small.
It can also seamlessly switch between up to four paired devices. I tried it with two Android phones and switching worked perfectly. It only took a couple of seconds for it to disconnect from one phone and connect to the other. Typing was also very responsive on both phones, despite vastly differing hardware (a $230 Vodafone Smart Ultra 6 vs. an $850 Samsung Galaxy S7 Edge)
The setup was as easy as pressing the function key and one of the four Bluetooth pairing keys, then connecting to it on the phone. After that, it seamlessly disconnected and reconnected within seconds.
When you fold the keyboard closed, it disconnects from the currently connected device, and then automatically reconnects when un-folded again. One thing that seems to be a software limitation, is that while my Android phones gave a small pop-up (called a 'Toast') at the bottom of the screen to notify me the keyboard had connected, there was no such pop-up for when it disconnected.
However, this can be fairly easily fixed (and even customised) using third-party apps. The app I use for personalising the notification is called 'MacroDroid'. It is an If-This- Then-That app. All I did was create a macro to detect a Bluetooth connection and disconnection event, and trigger a push-notification and a short vibration when those events were triggered. This does, however, require a basic familiarity with If-This-Then-That recipe creation. The reason I used MacroDroid in this example is because it has the most straight-forward UI, which means even if you're not too tech-savvy, it's still very easy to pick up and learn at any skill level.
In conclusion, the Kanex MultiSync Foldable Travel Keyboard is a great portable Bluetooth keyboard that has a great size-to- portability ratio, accompanied by a very easy 4-step setup. It will also work with any smartphone and tablet that supports Bluetooth 3.0 or higher, as well as any Bluetooth 3.0-compatible PC/laptop running MAC OS 10 and higher, or Windows XP and higher.