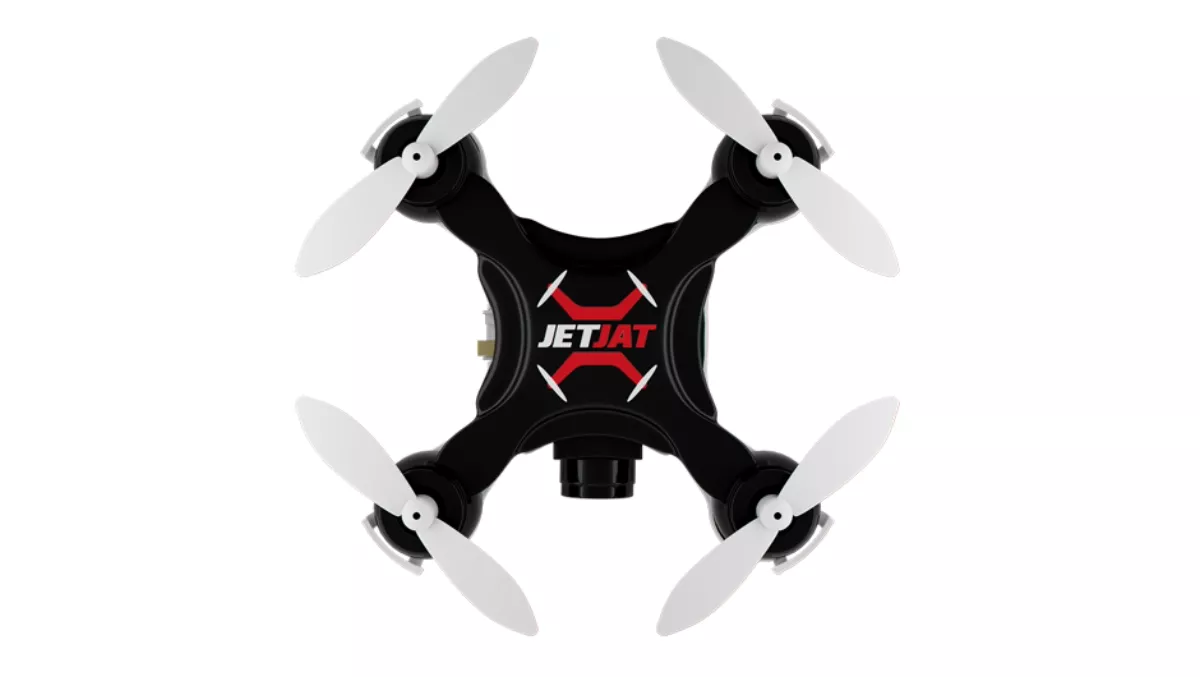 Hands on Review: Mota JetJat Nano-C Camera Drone
By Alex Crossan,
Thu 4 May 2017
FYI, this story is more than a year old
The Mota JetJat Nano-C isn't what you think of when you hear the word 'drone'. It's tiny, weighing just 17 grams, and and sounds more like a frisky mosquito than a quadcopter.
At it's core it's a toy, and is as fun as it is challenging. For novice drone pilots (present company included) it can be quite frustrating trying to bend the tiny drone to your will, and the controls don't feel intuitive at times. One thing is for sure, I wasn't willing to let this miniscule toy beat me, and it really made me want to get better at flying due to it's tauntingly erratic movements at times.
The camera is nothing to write home about, and the 0.3 megapixel lens doesn't make for the most Instagram-able photos.
It was small enough to fly around the office, so I didn't have to deal with any wind interference - but something tells me it wouldn't fare well out in the elements due to it's extremely small and lightweight design. The biggest obstacle was avoiding a nearby cup of coffee, as the drone would fit in most mugs with plenty of room to spare.
The battery life was mediocre, to be expected from the surprisingly quick charge time (from opening the box to a full charge took about 10 minutes).
As mentioned earlier, it's a toy, and a fun one at that. I can't imagine ever getting more than 10 minutes of fun out of it at a time in the future, and the novelty would probably wear off quite quickly once you master the limited drone.
It retails for around $80 in New Zealand, which is not a bad price to pay for what is still, at the end of the day, a drone. The controls don't differ greatly from larger drones, so it could make for a great entry-level craft for kids or new drone enthusiasts.