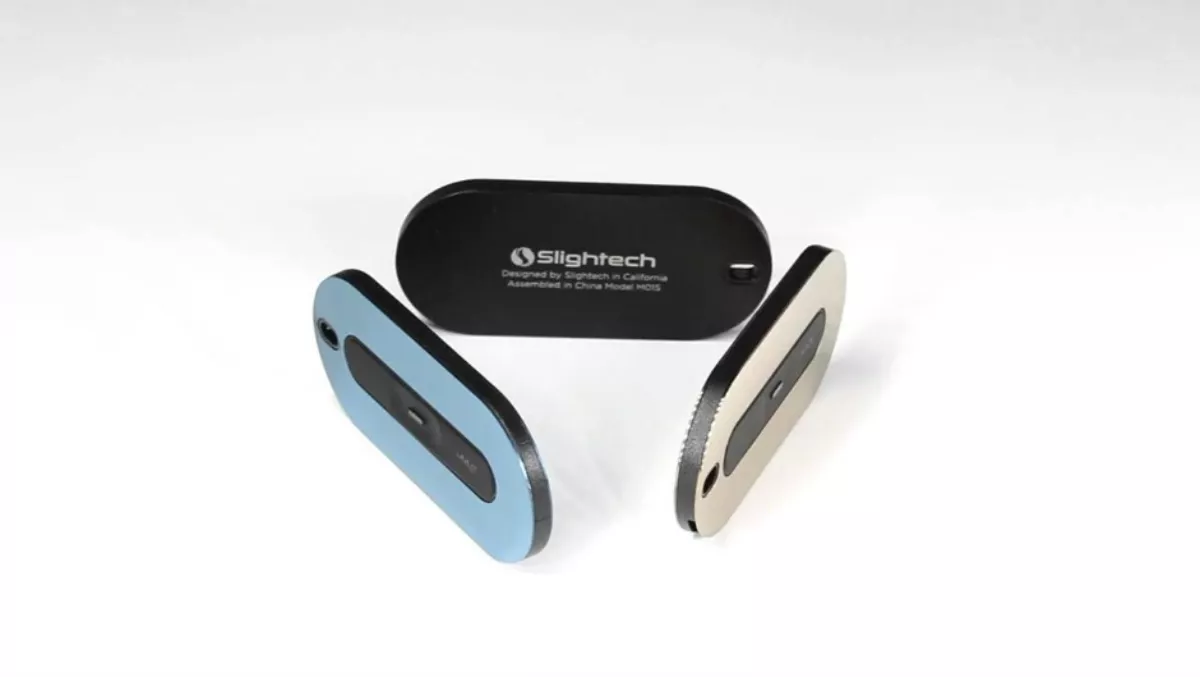 Hands-on review: MYNT smart tracker - never lose anything again
FYI, this story is more than a year old
As a tech advocate, I fit into one of the use cases for the MYNT. I can put something down and 3 seconds later I can't find it. So much so I misplaced the MYNT's box in the first day! I believe MYNT could be one of the most valuable tools on your keychain.
Bluetooth Low Energy (BLE) devices are hot right now. There's great value in not losing our important things like keys, pets and kids. Something BLE excels at.
The most well known device is the Tile, a slim sticker that you can attach to your device, and they're bloody useful. But with the MYNT, it's like Apple's engineers had a creative session and played with a room full of technology.
MYNT have taken on the 1 function tracker and proceeded to make it a device I want to engage with. Setup is easy, requiring you to create a slightech account, handy if you have multiple MYNTs as you can set them up for their different functions.
So what does a MYNT do?
Kids
Maybe you don't want to let the kids out of your sight. With MYNT, it's like you've got eyes in the back of your head. MYNT's range is about that of your eyesight, so if a child trundles off out of range, you'll know when your phone starts binging away with a surprisingly suitably annoying tone! It's range is lowered by walls, handy if you're near shops or busy areas. It also comes with the ability to attach it to clothing or on the back of a tablet.
Pets
Much like the kid's mode, you can attach MYNT to a pet's collar or coat. The benefit of MYNT's range is that pets are under close supervision, and because you can make it bleep from the app, you can track a quiet pet to where they're hiding.
Phone
Because the MYNT is bi-directional, I found that if I couldn't find my phone, I could 'call' it from the MYNT. I'm always able to find the keys or the phone, so it's easy to pair them up.
It can also control functions on a phone or a laptop. Have you ever been at a party where your phone is plugged in to the speakers? Well apart from buying a Chromecast or a UE Boom, you often can't control your music. With the MYNT, you can change the volume or the track, useful for parties.
If you do a lot of presentations, the MYNT can be setup to be your remote clicker on your laptop (also works for your phone's camera). Great for making your presentation better and adding a little style.
Car
The MYNT is equipped with smarts to capture your location, and automatically stores it in the app. This means it can lead you back to the car with absolute ease, extremely handy in the Christmas parking nightmare, and ideal for festival parking.
Alright, so I've lost a device that had MYNT attached and I didn't hear the notification. What do I do?
MYNT uses crowd-sourced device location tracking. If you use a MYNT and have the app installed, you're supporting the community so when somebody loses something, your app will automatically help. The app says hello to any MYNT devices in range, and if someone marks it as lost, your app will look out for that device and report back to MYNT where it is. Handy, and very, very cool.
As you can guess from my review, the MYNT is one of the most useful tools I've used, no wonder why every reviewer in the Techday network wants to get their hands on the MYNT. I'm returning it not cause I want to, but because I want the other reviewers to experience the MYNT and see how useful it is.
The MYNT is on my Christmas list, and for NZ$30, you'd be well placed to have it on yours.
Related stories
Top stories