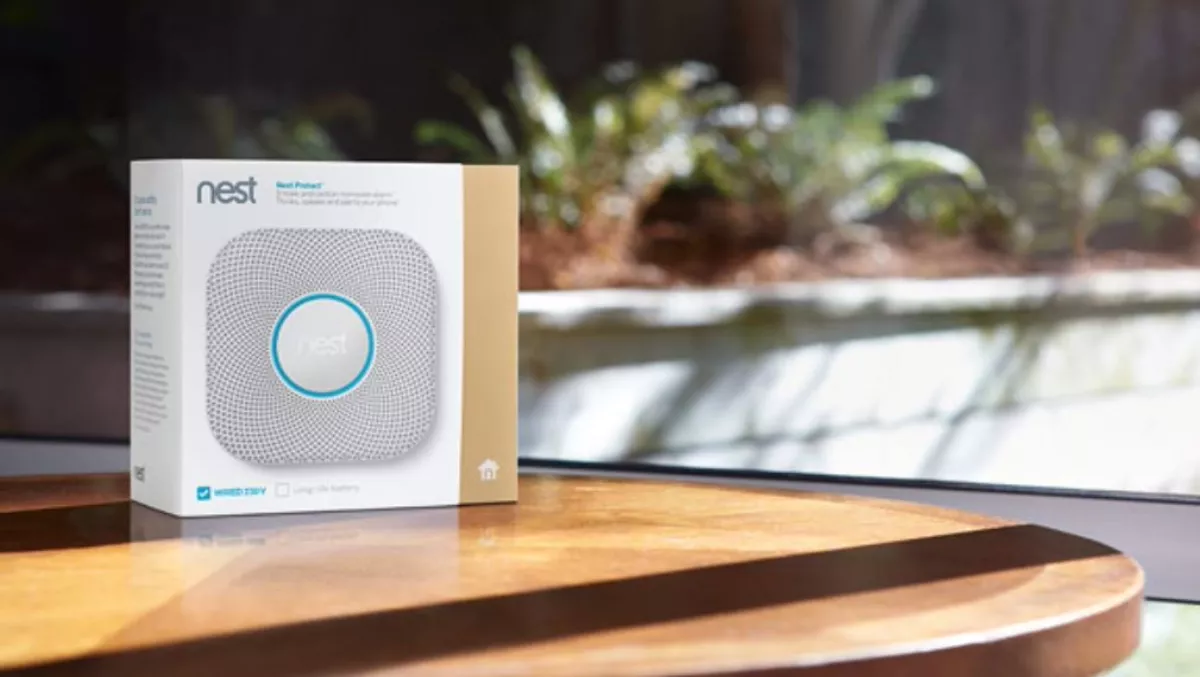 Hands-on review: The Nest product range
Tue, 28th Nov 2017
FYI, this story is more than a year old
By James Fraser, Ex editor/contributor
The Nest cameras have fantastic video quality. It was almost always smooth 1080p except when there was a lot of motion such as waving trees, in which case there was a fair amount of stutter. The push notifications were instant and took you right to the part of the video stream that triggered the notification. The push notifications also showed a preview of the event that triggered the notification.
The Indoor IQ camera facial recognition worked well and almost always recognised the faces I had set up. The face-tracking was mostly smooth as the camera panned across the room to follow a face, but it did stutter every now and then. This may just be because I set the video quality to maximum to try and push the cameras and our Fibre to their limits.
Nest Protect
The Nest Protect worked well, and the voice warning is a nice touch. When the voice warning was triggered, I got a push notification on my phone, and I could then go into the app and silence the alarm if it was of no concern. The alarm would then stay quiet until there was an emergency alert.
Nest App
The Nest Android app ran smoothly and has a nicely-styled and easy-to-use UI. The main screen has all your devices separated into individual rooms, and the settings screen is nicely laid out and allows you to customise pretty much every aspect of your Nest devices, from Home/Away Assist to video quality and familiar faces.
Google Assistant Integration
Google Assistant integration allows you to seamlessly cast camera feeds to a Chromecast-connected screen. I tested out casting one of the cameras feeds to our Chromecast, and it worked fine. It took a while to boot up the app and load the feed, but that's fairly normal for a Chromecast. One problem I did have though was that I couldn't stop streaming the feed by voice, which it's supposedly able to do. I had to manually cancel the Chromecast stream from the notification panel on my phone.
Conclusion
Overall, the Nest devices are very useful and high-quality devices, but they are expensive. The setup I tested out with a Nest Indoor Camera, Nest Indoor IQ Camera, Nest Outdoor Camera, and two Nest Smoke Alarms, will run you around $800. The things you can do with a standard Nest Camera, you could do with a much cheaper camera with some technical knowledge.
However, it took just minutes to get each camera up and running, so Nest Cameras would ideally suit someone with a good bit of disposable income available who simply want a high-quality plug-and-play solution.