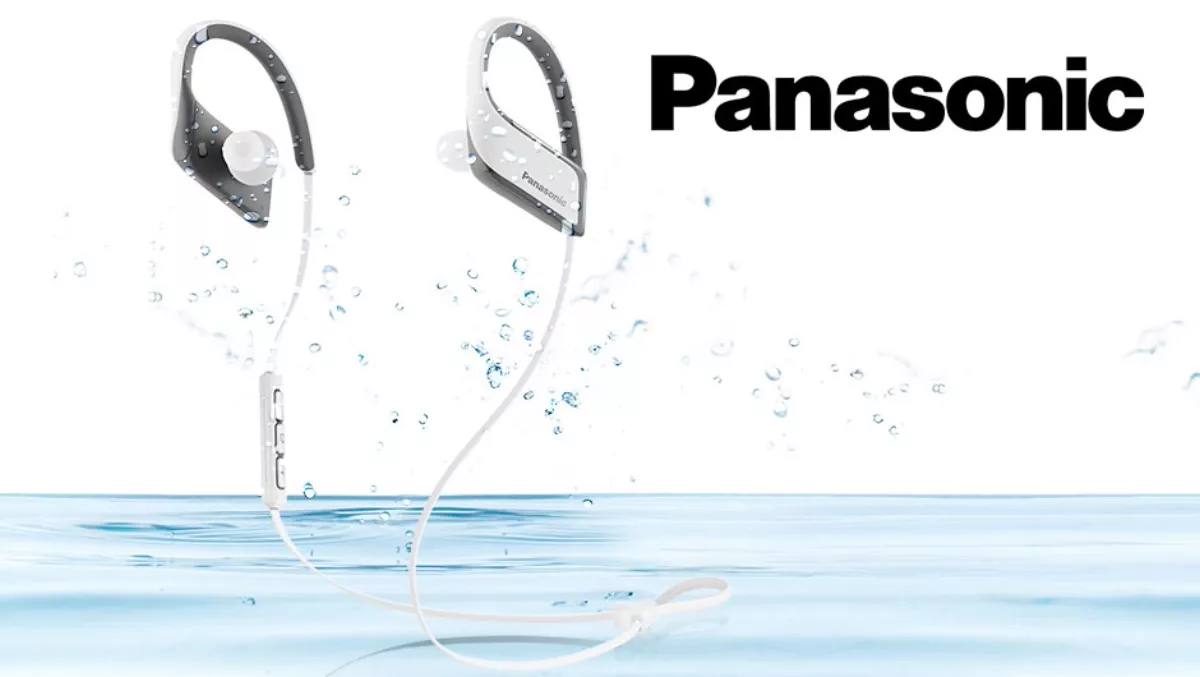 Hands-on review: Panasonic RP-BTS30 Wings Bluetooth Earphones
FYI, this story is more than a year old
Headphones seem to be a dime-a-dozen these days. Most electronics retailers have an aisle or two full of headphones from numerous brands.
It's rare to see an innovative set like these Panasonic Wings that we've recently played with.
These are actually earphones, not headphones, meaning they sit in your ear rather than over your ear. For an active or sporty person, earphones are much better and more comfortable.
They consist of small rubberised units that fit into your ear and then wrap around the outside of your ear to hold them in place. There is also a thin rubberised ribbon that runs from one ear to the other, this can be adjusted to fit snuggly around the back of your neck.
I found the setup to be very comfortable, yet very secure if you were really bouncing around.
There are two models, the RP-BTS30, and the RP-BTS50. While both are water resistant, the 50 model is officially rated as more water-resistant with an IPX level 5 certification.
Also, the higher end model has super cool blue edge LED lights which makes a seriously futuristic fashion statement.
Both have excellent sound quality, which I found to be deep and natural.
The charging on these units is also incredibly fast, taking just 15 minutes and lasting for over 70 minutes of playback. In my example, they lasted much longer.
They come with a neat carrying case, USB charging cable and three sizes of rubber earpieces. I found the middle size just perfect for my particular ears.
One thing I really wasn't expecting, although is built in, is a microphone. This is incredibly useful for accepting a phone call with them on. Don't ask me where the microphone is located as it's not obvious, but it picked up my voice very well.
In terms of the colour options, White, Black, Lime Green and Red are all available.
If you're active and looking for a stylish pair of earphones, these are highly recommended. Panasonic has produced a sexy looking, comfortable and great sounding earphone set here.
Related stories
Top stories