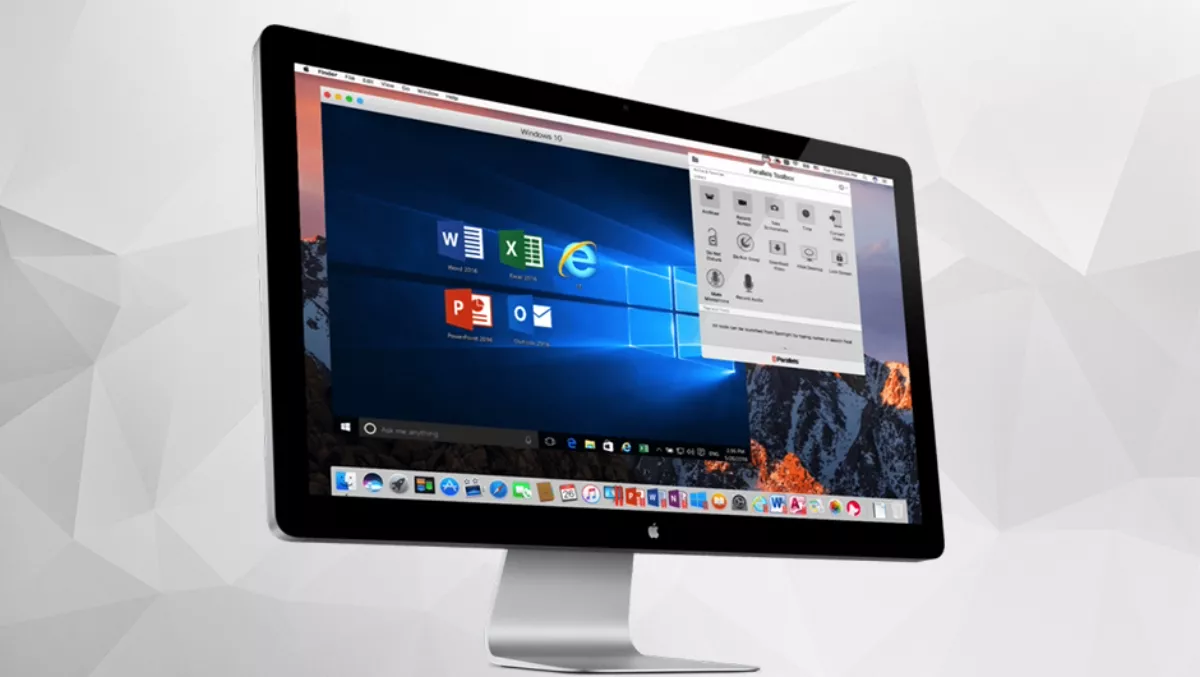 Hands-on review: Parallels Desktop 12 for Mac
FYI, this story is more than a year old
When you're a Mac user as part of an enterprise, you'll probably hit the Windows roadblock. Applications such as Parallels Desktop 12 aim to make your life a whole lot easier by running Virtual Machines (VMs) within your Mac environment.
Parallels have evolved from their early days - you're unlikely to find an application like it in the App Store. With Parallels Desktop 12, there are so many hooks into the Mac ecosystem that make running Windows (and other VMs) work like a dream.
Parallels 11 was a step up in UI following the release of Windows 10, yet with Parallels 12, they've taken the Mac route and worked on getting the smoothness and the speed working at top notch. And boy, have they achieved.
Having reset my Macbook Pro and installed Windows in Boot Camp, I tested it by importing the Boot Camp into a Parallels VM. It was quick, it was easy, and it works better than before. Rather than storing a separate VM, it runs the Boot Camp Windows within El Capitan keeping all windows edits in the partition.
This makes my life a million times easier. If required, I can restart into the Boot Camp partition and use it directly, yet I've only done it to test, not in anger. I can't emphasise how useful this is for me, as it allows me to get past the enterprise roadblock and work productively.
Parallels Desktop 12 comes in three options for the different types of users. The standard Parallels Desktop 12 is designed for home and education use. A Business Edition provides extended technical support and tools for IT managers who need to manage multiple virtual machines. There's also a Pro Edition that includes additional features for developers.
The core features of Parallels Desktop 12 are the same for all three versions, and even the standard edition will be perfectly adequate for most business users who have to run some Windows applications.
With Parallels being baked into the Mac environment more and more, you can run new options like Always Ready mode which launches a specific Virtual Machine leaving it paused in the background so it's instantly available when you need it. Apps can be assigned behaviours, such as always opening full screen, or running in coherence mode (Parallels way of hiding the Windows desktop and making Windows apps seem like Mac ones).
Parallels also offers the ability to purchase Windows 10 directly from the setup screen, as well as download Linux ISOs and boot directly. It's already set up for macOS Sierra as well as Windows 10 Anniversary Update, with virtual machines showing up in Sierra's storage optimisation tool and the new Windows Ink feature within MS Office.
As part of Parallels Desktop 12, there's a new feature called Parallels Toolbox, a Mac-centric toolbox with a range of tools to make your day to day life easier. The toolbox includes useful tools such as audio & screen recorders, archive tools and video converters. A nice little tool in itself!
In summary, Parallels Desktop is still leading the virtualisation opposition such as VMWare's Fusion and Veertu's startup offering. It's not the big change of Parallels 11, yet is a worthy upgrade in itself.
Related stories
Top stories