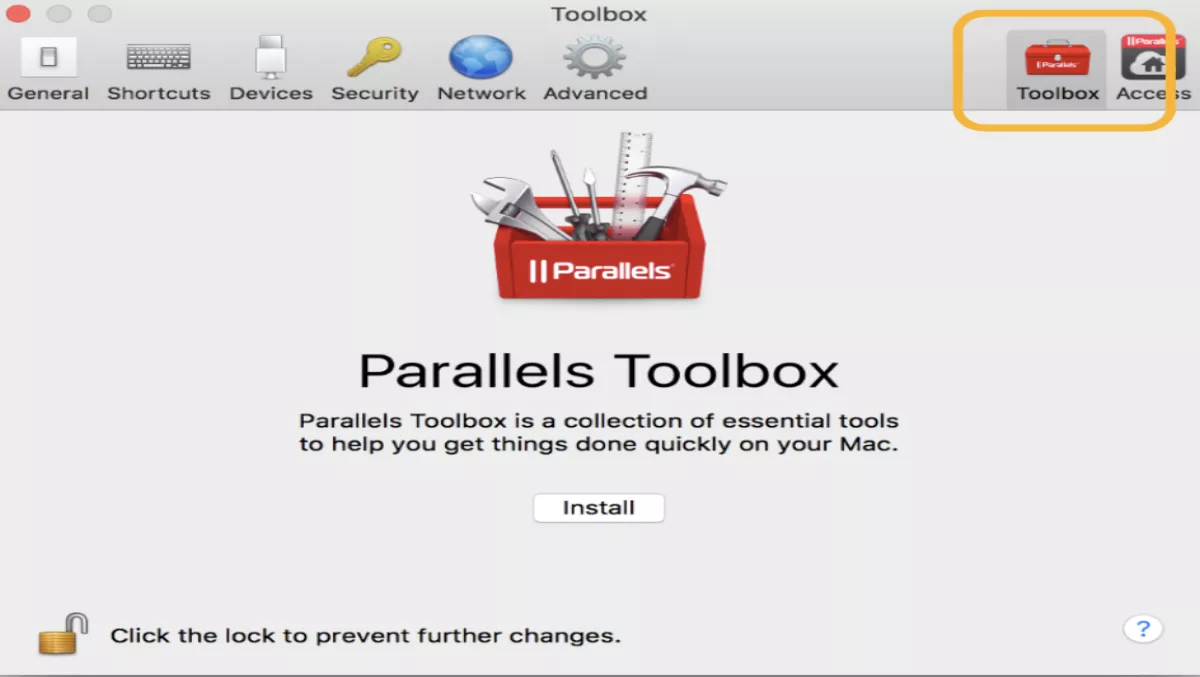 Hands-on review: Parallels Toolbox for Mac
FYI, this story is more than a year old
Introducing an unParalleled toolbox for the Mac user
Mac users will know that the Mac OS environment has a plethora of useful tools. However, unless you have an eidetic memory and can remember all their names, shortcuts and whether they're in your utilities folder, application folder or sitting in the Launchpad or the dock, they may go ignored while you do things the long way. All that is about to change.
Nestled comfortably in your menu bar, this nifty little piece of software is full of features. While some of them may not be new to you, the Parallels toolbox puts them within reach. It wont take you long to realise that there are a few nifty tools you may not have come across. Allow me to walk you through some of the features that will have you racing to download.
The Favorite & Recent window holds the five most recent tools you have used or your favourite tools. You can drag items around with abandon and customise the contents to suit you. As you can see, the Timer tool was running when I took the screen shot. It was my turn to cook tonight and I could tell that a late dinner would spell trouble. The Take Photo tool opens a nifty unobtrusive window, and once you've taken your shot, you're directed to where you can find your photo in the Finder. All the tools can be placed where you choose to use them. You can place them in your menu bar (see the video), your desktop or even the dock. I prefer the drop-down menu but it's not all about me.
The main window includes all the available features, and as I write I'm itching to play some more. The Convert Video tool allows you to convert videos to be played on your mobile devices.
I'm already enamoured with the Do Not Disturb tool. When I'm feeling creative, I don't want to be disturbed, and this tool means that Notifications will be delayed. This tool is invaluable, and you can see how by clicking on this link.
The people from Parallels say that most tools do not have settings but the one or two that do will have a gear on the top-right of the tool window. Click here to see my stunning movie showing how simple it is. I expect an Oscar nomination for this.
Tools that capture screen video now also capture audio generated by the Mac. You also get to choose what source you are choosing for capturing the sound, which I think is pretty nifty. Creating screencasts are now ridiculously easy.
In other words, using the Parallels Toolbox is ridiculously easy. The news gets even better if you're planning on purchasing Parallels Desktop® 12 in the near future.
The Toolbox comes bundled with Parallels Desktop® 12.
However, if, like me you prefer to use just Mac OS on your Mac, you can download Parallels Toolbox from http://www.parallels.com/products/toolbox/ At US$9.99 this collection of tools is well worth the price.
Related stories
Top stories