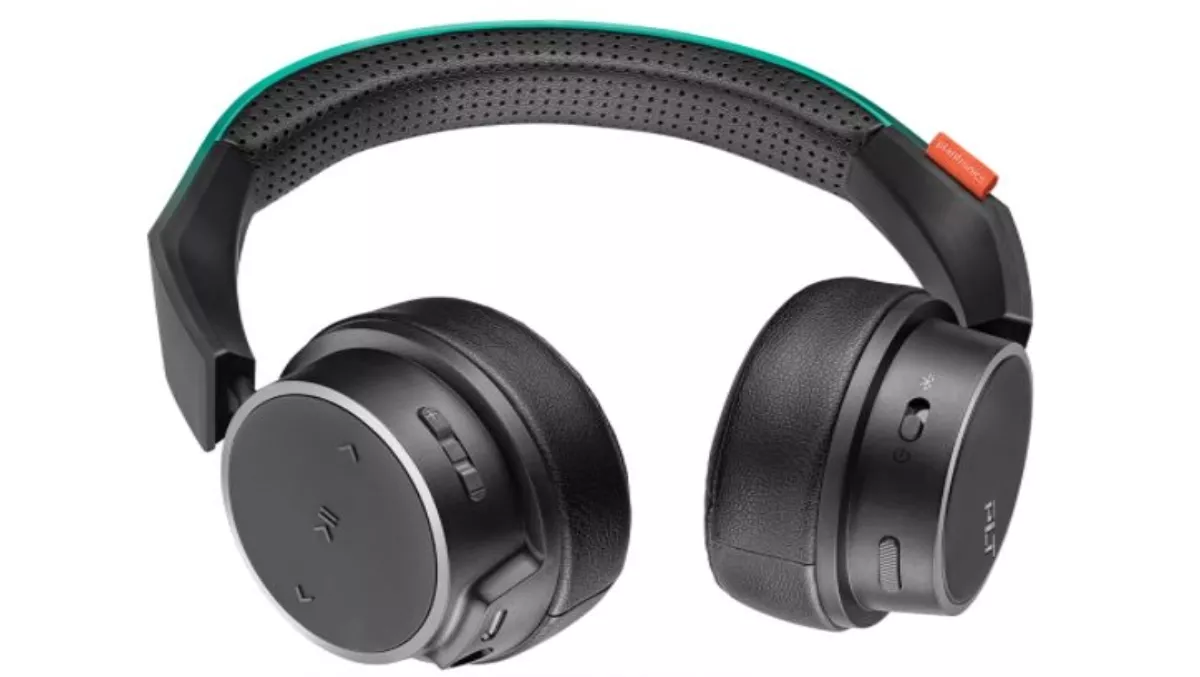 Hands-on review: Plantronics BackBeat FIT 305 and 505
By Owen McCarthy,
Mon 18 Dec 2017
FYI, this story is more than a year old
I'm a great lover of both music and hands-free personal devices. Since the dawn of the iPod, I've struggled with earbuds. I've found them both painful and with a tendency to fall out.
The BackBeat FIT 305 has been a revelation. At one stage I actually forgot I was wearing them. Along with the BackBeat FIT 505, you'll be hard-pressed to decide between the two.
As I write, I'm grooving along to Taytay's Fearless, and I'm revelling in the richness of tone flowing through to my cerebral cortex. The sounds are crystal clear with nary a hint of any hiss or static.
I'm one of those pernickety types that insist on hearing every lyric and discerning between each instrument. Plantronics have obviously taken their aural responsibility seriously because the sounds on both these models are superior.
If this review seems a little disjointed, blame my best mate. I'm talking to him using the FIT 505 at the moment and trying to work out where the microphone is. I'm so used to the swing-down microphone, but this one is built into the headset.
The sound quality is amazing. Yes, I know you're asking me to quantify what I mean by "amazing" and doubtless you're expecting me to tell you all about impedances, HSP's and HDP's, Yep, they're all good.
By amazing, my bestie is talking to me from his garden shed somewhere in deepest Otago. It's like he's sitting here in the living room with me. I'd expect a similar result on Skype, Facetime and the like. The results were the same with the BackBeat 305 when I paired them with my phone. Not having a hands-free phone kit in my car, these could be the answer.
I've been using both sets off and on for many days, and both sets only needed 90 minutes for a full charge. That will keep the 505s going for up to 18 hours and the 305s for around six hours.
I suspect that the manufacturers claimed time is conservative because the 305's lasted way past the six-hour limit before I needed to recharge them. The 505's have an 18-hour life and have shown no sign of needing a recharge yet. If you are on the go and want a light, transportable setup that you can use in a variety of settings, the FIT 305 will be the best fit for you.
Their comfortable fit and incredible sound will keep you happily jogging all the way through that ultra-marathon event. If you want the headphones, the 505's are equally comfortable, albeit a little heavier, but if anything has an even better sound quality.
I'll close with a little comment about ergonomics and that intangible, the "coolness" factor.
Both headsets have a minimalist but sleekly cool look to them. I struggled to decipher which control did what, but that seems in keeping with Plantronic's design team wanting a seamless, flowing look. I was reminded of Disaster Area's spaceship, the black one with the black control panels with the black buttons illuminated by black lights. Also, I suspect I'm overdue at the optometrists.
Both models come with chargers and very handy mesh bags for storage. In the end, both models performed equally well, and your choice will come down to personal preference.
The 305 are the only earbud I've ever worn that were so comfortable I forgot I still had them on. Just don't ask me to choose between these models. I'll take both, thanks!