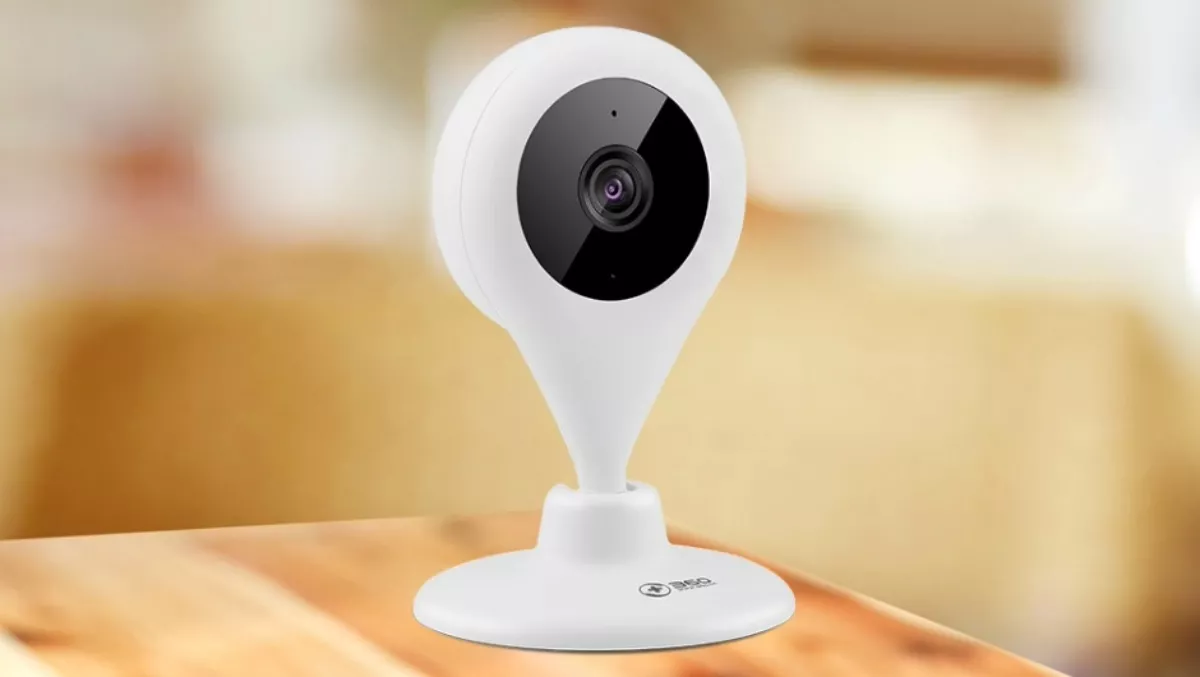 Hands-on review: Qihoo 360 Smart Camera & 360 Camera app
By Sara Barker,
20 Jul 2016
FYI, this story is more than a year old
The 360 Smart Camera is Qihoo's premier security camera that fits in well with its other home security options. The white camera stands just over 10.5cm high and weighs 102 grams. With both day vision and night vision capability, you can use it for security, 'family sharing', or even as a baby monitor.
The camera
The lens is wide-angle, featuring up to 150° views. The camera is manually rotatable to accommodate wall fixtures and 360° mounting angles, while its magnetic base helps it to stick on metal surfaces. Unfortunately the camera does not have automatic panning features. It can be powered by USB cord or wall socket but bear in mind that a New Zealand plug is not provided so you will need an international adapter for it.
The optical glass lens picks up 1280x720 pixel resolution (20fps) video, which is enough to capture any security events in good detail. For recording these events, there's a micro-SD slot on the side of the camera, or you can record to your phone from the app. You can receive a 30 day trial of cloud recording if you'd rather record to the cloud.
The night vision is decent powered by a 9 940nm infrared light, however camera placement is important. The camera's depth of field (7 metres maximum) needs to be taken into account, and everything in range will be detected perfectly.
The two-way omnidirectional speaker and microphone picks up sounds from the environment (the ideal distance is 5 metres), albeit with a bit of ambient noise - and you can also use it as a two-way radio through the app.
The 360 Camera app
The 360 Camera app is essential for camera setup and operation. 360 Camera is available for Android from Google Play, or for iOS from the App Store, which makes the whole process very convenient. The camera was a breeze to set up. Plug it in, pair the camera with wi-fi and your phone, and then sync the sound waves. You'll be up and running soon enough.
Connecting via wi-fi or mobile data, the camera offers real-time live streaming, including video recording. You can set up text alerts when the camera detects movement, Homewatch can send alerts to your phone when the camera detects movement in a specific "anti-theft area" so your doors and windows are always protected.
While the majority of the main points of the app are all in English, the surprises come when you click on those strange, dubious features. It turns out, the app will play a range of baby sounds and lullabies – in Chinese and on repeat – for a fair while. That was entertainment in itself, and sure to surprise any unsuspecting lurkers who happen to be in the room at the time. There also seems to be a streaming function much like the Chinese version of Periscope, which means family and friends (or perhaps even the entire world) can watch live feeds.
Final thoughts
All in all, the Qihoo 360 camera is a nifty little home security camera that can help keep your home and your family safe. Its day and night vision capabilities are more than enough to keep your home, family or workplace secure - good job Qihoo.