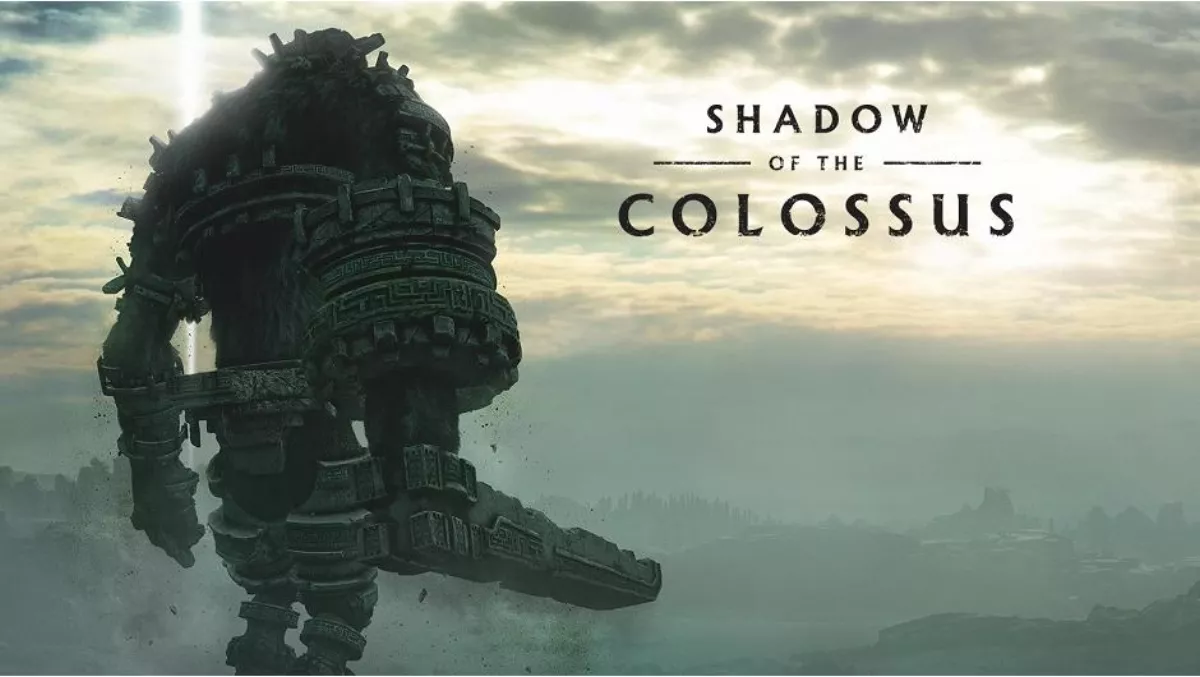 Hands-on review: Shadow of the Colossus PS4 is still a masterpiece
FYI, this story is more than a year old
Shadow of the Colossus came out in New Zealand back in 2006 and is often regarded to be one of the best PS2 games of all time. A few years later, an HD remaster became available for PS3 owners. Now in 2018, the game is getting another makeover with this PS4 remake.
I'm usually not a big fan of remasters because they don't offer too big of a visual upgrade and they essentially don't even change the gameplay much either. Full remakes are a different story because the visual and gameplay experience is mostly different from the original game.
Thankfully, Shadow of the Colossus PS4 falls into the remake category as this version of the game has been built from the ground up and makes the graphics far better than both the PS2 original and the PS3 remaster.
The main issue I had with the original releases of the game was that the graphics looked washed out, blurry and were too faded out. This PS4 remake though makes the visuals closer to a 3D animated movie and looks gorgeous on both PS4 and the PS4 Pro.
The environments look far prettier than ever before and the character models have been upgraded for a more modern look. It's worth buying the game again just to see the brilliant graphical overhaul alone.
If you're new to Shadow of the Colossus, you will want to dive into the game because it's a unique title unlike other video games out there. You essentially play a boy named Wander who wants to revive a girl named Mono.
In order to revive her, Wander has to travel to The Forbidden Lands to execute 16 huge colossi. The colossi are many times bigger than Wander as they fill up the entire screen!
It's essentially a boss battle only video game but it's far from a short experience. This is because each boss fight takes 30 minutes or more to complete as you have to find a way to stab their weak points with your sword.
In order to target their weak points, you will have to climb on them like an annoying flea and stab your sword in parts of their body that glow blue. This is easier said than done because you have to solve puzzles and find out how to get to the weak spots in most cases.
Shadow of the Colossus is similar to a Legend of Zelda game as it features an open world environment, although unlike Zelda there are no other enemies or towns for you to visit. It's Zelda with only boss fights.
To make exploring easier, Wander can call his trusty horse Agro to get to the locations of the colossi much faster than just walking. Thanks to the visual upgrades, exploring the lands is more of a visual treat than ever before.
This game is also not a short experience because the game took me 10.5 hours to complete on my first playthrough. I advise you to play the game without a guide as part of the fun of the game is to figure things out for yourself.
Even after finishing the game there is replay value on offer here. You can participate in a Time Attack mode, collect artwork and illustrations from the game and even do a New Game Plus that includes more items for you to collect.
The only minor flaw I encountered with this game is how waypoints are set up. Your sword usually tells you the general direction you need to go to, but it's not 100 percent precise. There were too many times in the game where the waypoint would lead me to a big mountain and the only way through was to take the long route around it.
Aside from that one annoyance, Shadow of the Colossus on PS4 is a masterpiece that everyone should try and check out. Even if you played the original game, it's worth getting this PS4 remake to see the better visuals. I highly recommend this game if you are a fan of games like Ico and The Last Guardian too.
Verdict: 9.5/10