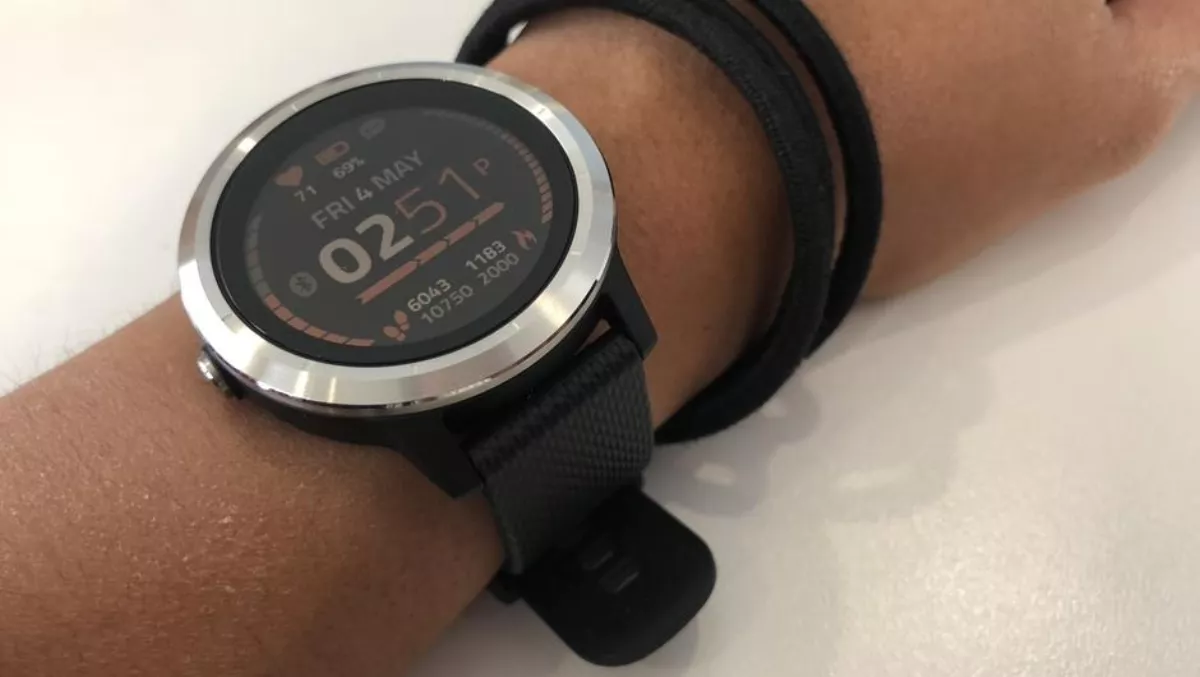 Hands-on review: The smartwatch for semi-serious fitness buffs
FYI, this story is more than a year old
The Garmin Vivoactive 3 is one of the latest devices that's marketed both as wearable tech and a fitness tracker.
This aims to provide for the segment of the market that are serious enough about fitness who want to gather historical data they can look back and track progress with, but not to level needed to be competitive.
Before diving into the review, I'll mention that I sit squarely in that segment of the market – what I'm looking for in a wearable is a base-level of stat tracking but the smartwatch features are important for me too.
Music controls, notifications, and third-party app integration are major factors that impact my choice of wearable, so this review will be coming from that perspective.
Design is also something that holds a lot of weight for me as I want a wearable that I can wear all day, all the time.
At $499 for the base model, it sets expectations for this wearable pretty high, making it a solid competitor for the Apple Watch Series 3 that starts at $529.
What the device did well
Garmin devices have historically set themselves apart with their accuracy and wealth of data tracking, and the vivoactive 3 is no different.
Beside the standard steps taken, calories burned, heart rate, and stairs climbed, which the device did well, the vivoactive 3 had two other indicators my previous vivoactive HR did not: Stress level and VO2 Max.
The stress level indicator measures the variability of your heart rate to determine your stress level, but in my opinion, the readings appeared arbitrary and didn't truly reflect how stressed I felt.
On the other hand, the VO2 max indicator is great.
According to the Garmin site, it "describes the maximum rate at which you can bring oxygen into your body, transport it to your muscles and use it for efficient aerobic energy production."
What makes it great is that it compares your data to other data collected from your demographic, so you have a meaningful gauge of how your fitness compares in relation to your age and demographic.
For me, my fitness goals are a lot less tangible than x steps per day or x pace per run – they're more along the lines of being fit enough to play sports for hours on end, and the VO2 max is great for grounding that in something measurable.
Compared to the vivosmart HR, the vivoactive 3 also allows users to take a deeper dive into the stats with data from the last two weeks showing with a second tap.
Music controls also go to the next level, with the ability to increase or decrease volume from device.
One thing I'll say for the glass display is that it's held up really well.
I had a few beach volleyball sessions over several hours which involved diving into the sand multiple times, but there isn't a single scratch on the watch face.
I also had a lot of fun with the customisable watch faces, tweaking and adjusting them to find one that looked good and displayed all the stats I wanted to track.
What the device could do better
The design of the device is simple and unassuming.
This is great if you're looking for something low-key that doesn't scream 'fitness tracker', but on the flip side, I honestly feel that it should have a more polished or premium feel for the price bracket its in.
The touchscreen is slightly low-res, which is a trade-off you make for great visibility in the sun and slightly extended battery life.
I understand why Garmin went with it, but it still feels slightly hard to swallow when the touch screens of its competitors have a much higher vibrance and pixel density.
There's a half a second time lag of between touching the screen and the device responding.
The result is slightly jarring, and the lag time makes apps like the Uber app useful, but not 100% reliable for delivering up-to-the minute information, which is a shame because the concept is great.
Finally, Garmin claims the device has a battery life of five days in smartphone mode – but I found that I only managed just over three days with my usage, which doesn't include using it in GPS mode at all.
Conclusion
The vivoactive 3 is equipped with a ton of other features including GPS tracking for outdoor running, and a wide range of other activities it can track, making it a powerful fitness companion.
However, for me, I lean slightly more on the other side of the spectrum where I was hoping it did smartwatch features as comprehensively as its fitness features, so for me it fell slightly short.
Related stories
Top stories