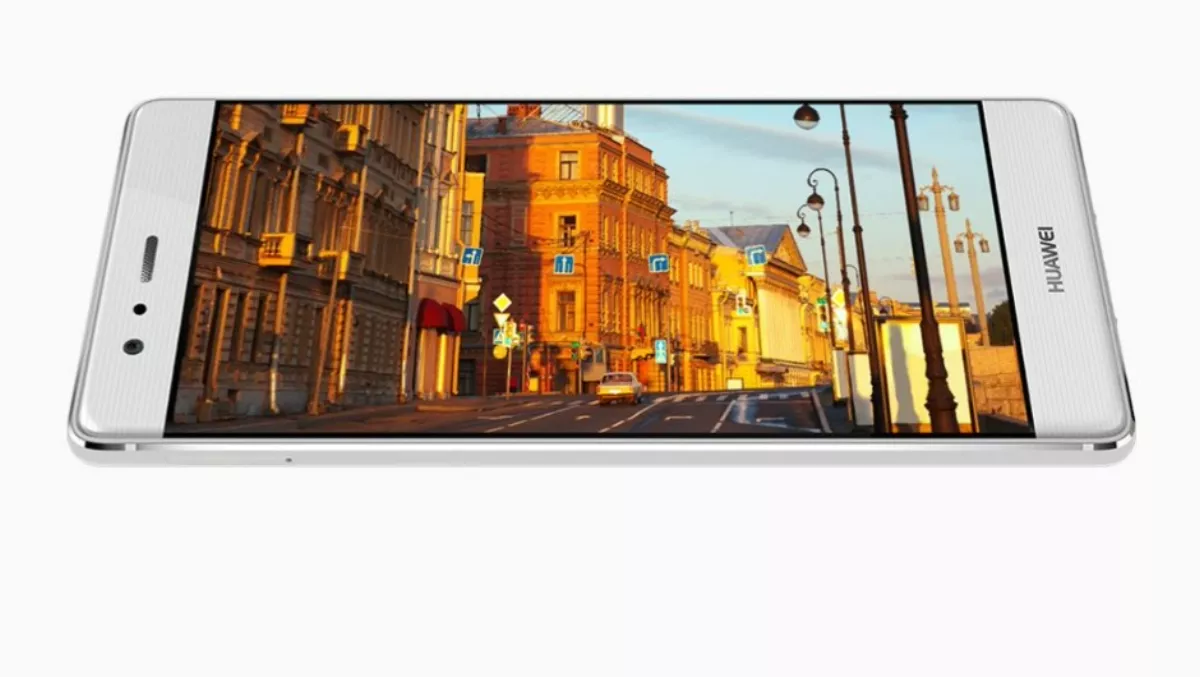 Hands-on review & sneak preview: Huawei P9 Plus
Wed, 25th May 2016
FYI, this story is more than a year old
Not so long ago when I mentioned the name Huawei, people would look baffled. Thanks to the launch of some cracking good phones (including the Nexus 6P), Huawei have become a known brand in New Zealand.
This will no doubt get helped along by the launch of their P9 flagship smartphone. It is soon to be followed by the local launch of its bigger sibling, the P9 Plus. Both pack dual cameras and I've managed to get some early hands-on time with one of the first P9 Plus units in New Zealand to compile this sneak preview.
Look and Feel
From a design perspective, there's a lot to like. The P9 Plus is available in Ceramic White, Rose Gold, Haze Gold and Quartz Grey. It sports chamfered edges, curved front glass edges and an all alloy body.
Where the P9 packs a 5.2" screen, the P9 Plus's screen comes in at 5.5". As the old argument goes, size matters, and it is here that that P9 Plus scores brownie points. Although it packs a larger screen and battery, it still feels slender. A clever design makes it feel pocketable thanks to a slinky 6.98mm thin body. This gets helped along by the fact that it weighs in at just 162g. This makes the P9 Plus both thinner and lighter than the iPhone 6S.
Huawei have shaved the P9 Plus's side bezels down to a scant 1.7mm. This means you get plenty of screen real estate on a phone that's also useable one-handed. There's also a rear fingerprint sensor where index fingers tend to sit when holding the phone.
This all translates into a premium feel in the hand. Subtle touches such as its recessed power button with a textured finish and red accents all help. A subtle pinstripe finish on its glass panels adds a luxurious look. These all combine, making the P9 Plus feel more like a Mont Blanc pen than smartphone. In short it looks and feels like a million bucks.
Under the Hood
Huawei upped the ante on the P9 Plus's screen, opting for a 5.5" AMLOED HD display.
Not content with offering a bigger screen, the P9 Plus also has "Press Touch". This is their take on Apples Force Touch technology with the iPhone 6S. This means that the P9 Plus can detect different levels of pressure when you press the screen. It is used in the photo gallery app - the harder you press the more you can zoom in on a photo.
Like its smaller sibling, the P9 Plus also sports a Kirin 955 CPU. This is a 64-bit 8 core beast that delivers more grunt than a bacon factory. Its also pretty energy efficient. The P9 Plus also includes 4GB of RAM plus an ample 64GB of storage. Its larger footprint also means there's space for a bigger 3400 mAh battery. This plus the Kirin 955 silicon translates into up to 14 hours video playback. Rapid Charging also means that you can get six hours of talk time after 10-minutes of charging.
Another feature that makes the P9 plus a real keeper is the inclusion of 802.11ac for zippy Wi-Fi. An IR blaster which transforms the P9 Plus into a capable infra-red remote is also included. Last but by no means least is Micro-SD card expandability (up to 128GB).
Gestures on the rear fingerprint sensor can also drive the P9 Plus. I got into the habit of using it as my camera shutter button as well as unlocking it.
The P9 Plus runs Android Marshmallow, overlaid with Huawei's own EMUI software. The lack of an app menu/tray is iOS like and this could see the P9 Plus appealing to iOS users making the leap to Android.
Cameras
The headline feature with the P9 Plus is its dual-cameras. Co-designed by Leica, the P9 Plus's camera is a stunner. Like the P9, the Plus has twin 12Mp sensors. One is a RGB and captures colour while the other is mono and captures contrast and light levels. (there's also an 8Mp front shooter).
Having spent a considerable amount of time with both the P9 and P9 Plus, I can say that their cameras are the best I've used on a phone so far.
A laser-based auto focus makes it difficult to take a blurred photo - even with macro shots or fast moving objects. The dual cameras also make shooting in near darkness workable. Where other phone cameras would struggle, the P9 Plus delivered decent results. Normal daylight shooting delivered crisp, well exposed photos with accurate colours.
Adding to an already great camera is a bevy of shooting modes and some excellent filters. As well as a light painting mode, Huawei also added slow motion and hyper-lapse modes plus an excellent Leica designed manual mode for more granular camera control.
Another nice feature on the P9 Plus is the depth of field aperture effect. Using both cameras, Its possible to embed depth information in photos. This allows the user to refocus a shot after it's taken, adding cool depth of field effects. As well as shooting JPEG images, the P9 Plus also supports RAW images. The sheer amount of functionality in the P9 Plus blurs the boundaries between phone cameras and semi-professional point and shoot cameras. Unfortunately, the P9 Plus has no 4K video and no optical image stabilisation (OIS).
VERDICT
If you're looking for a phone with a bigger screen and decent camera, the P9 Plus is a great choice. Excellent build quality, the best camera currently available in a phone and a generous helping of other specs make the P9 Plus a solid option.