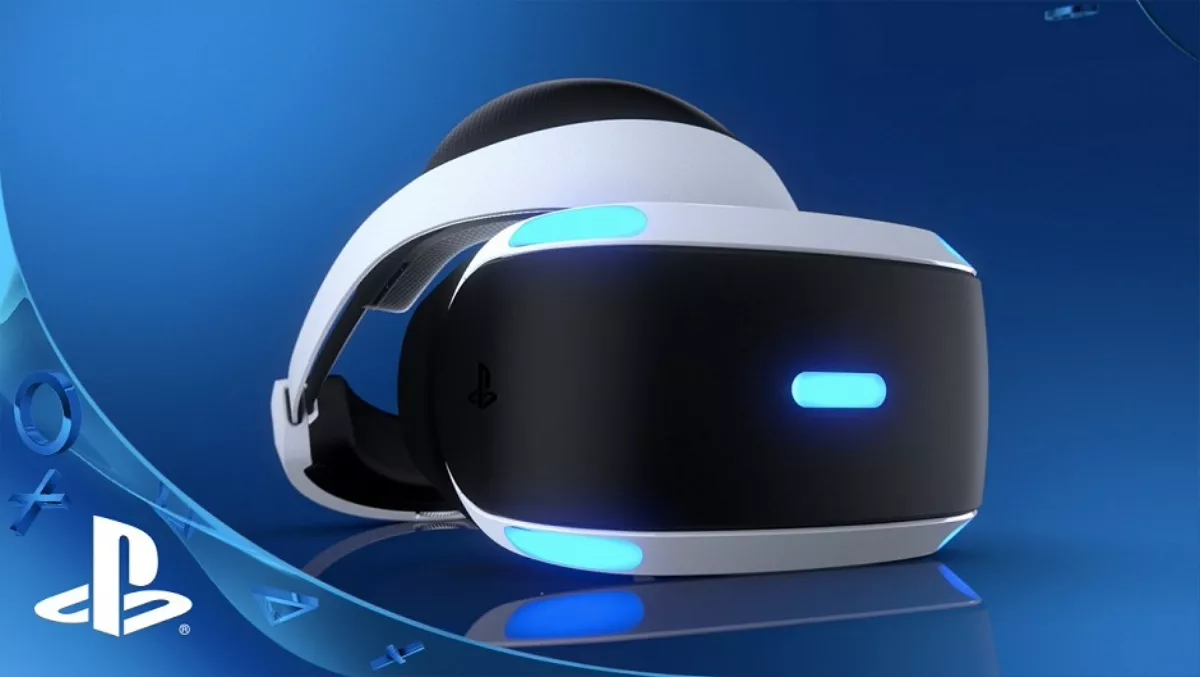 Hands-on review with the Sony PS4 PlayStation VR headset
FYI, this story is more than a year old
We had a chance to test out the Sony PlayStation VR headset for a few days now. Does it usher in a new era of gaming or is it another gimmick? A lot of gaming peripherals have come and gone over the years. Most recently Microsoft tried to make the Kinect popular, but it didn't really catch on. Now Sony is taking a gamble with the PlayStation VR for the PS4 console. Will it be more than just a fad? Price First of all, let's talk about the price of the PlayStation VR. If you live in New Zealand, the base price for the headset is $NZD629.00. It doesn't stop there because a PS4 camera is not included. If you don't own a PS4 camera already, this sets you back an additional $NZD108.00. In addition to that, some games require you to play with Move controllers. Thankfully you can still use the Move controllers you may have already owned with a PS3 console. As a whole, you are looking at an investment of over $NZD700 to $NZD800 in order to experience PlayStation VR. It is expensive, although it's your cheapest option compared to the PC's HTC Vive and Oculus Rift. Those devices are more pricey (over $NZD1000) and you require an even more expensive PC to play on them. The PlayStation VR is playable on any PS4 console so you thankfully don't need to upgrade to the PS4 Pro in order to play it.
Comfortability Don't worry if you think your head is too big or too small in order to fit on the PlayStation VR headset. I wear glasses 24/7 and I was able to wear the the headset without any problems. Even my Mum who has a bigger head and lots of hair was still able to strap on the device quite easily. The device is easy to adjust and is surprisingly lightweight. It's not heavy so it's comfortable to move around in it for several minutes. Not to mention adjusting the focus of the device is not too hard as well. The only thing you may be wary of is that the lenses sometimes fog up. Sony has provided a cleaning cloth in the package so you can use that to easily clean dirt and other things. Setting It Up Unlike Microsoft's Kinect, you surprisingly don't need a lot of room in order to play on the PlayStation VR. I would say you only need to be approximately two metres away from your television in order for the PS4 Camera to track your movements accurately. Speaking of the PS4 Camera, it's best to position it on top of you television to get good results. If you don't own a PS4 Camera, I recommended you buy the newer curved model. The curved model allows you to adjust the angle and position of the camera. For the old camera, you need to buy an additional accessory in order to do this. The headset is easy to connect to the PS4. It comes with an additional adaptor and its own HDMI cable. It may look overwhelming at first, but the instruction booklet included in the package is really helpful. Just make sure you have more than one power socket in order for all the cables to be plugged in.
What's it like? The first time you put on the PlayStation VR headset, you will be fully immersed in the game world. The first game I got to experience was Ocean Descent which is a part of PlayStation Worlds. When I put the headset on, I was amazed by the visuals. It really felt like I was travelling underwater. It's not just a visual experience either. If you own a decent pair of headphones, it has 360 degree audio and this in turn makes the experience even more life-like. I'm a person that didn't get scared playing Alien: Isolation because I told myself that it was "just a video game". That didn't work when I saw a shark trying to kill me in PlayStation VR. The experience was really scary as it felt it was really going to eat me. It's something you have to see in person to really experience for yourself. Character models of all kinds are really really huge in VR. It wasn't just the shark that scared me either. I got to play Batman: Arkham VR and Bruce Wayne's parents looked MASSIVE! Other characters in Batman also look big, although I won't spoil for you who's in the game. Fun for everyone: PlayStation VR is one of the first devices that my entire family tried out and enjoyed. Granted, most of them just tried out Job Simulator, but they were amazed by how immersive and innovative it is. My Dad, Mum and Sister normally don't play video games, but they enjoyed pretending to be in a kitchen serving food to customers in Job Simulator. My two older brothers are what you call traditional hardcore gamers. They usually hate gimmicks and prefer just to play on a normal controller. However, they too were impressed with the new technology. None of my family members have played VR before so it was fresh experience for them. That being said, there were some downsides to the use of the PlayStation VR headset. I will talk more about that in another section. Let's just say not every game was as easy to handle as Job Simulator...
How are the graphics? To be honest with you, the graphics are a mixed bag. Ocean Descent in PlayStation VR World looks amazing. Like I said before, it really felt like I was travelling underwater. Bound is another game that looks great. Batman: Arkham VR however looked inconsistent. I could see a lot of jagged edges and it was kind of jarring. Batman: Arkham VR was not the only culprit either. Battlezone also looked kind of jarring with its abnormal bright colour scheme. It could be just down to the developers, although I was disappointed to see that some of the graphics looked worse than how they appear on a normal TV screen. It could be due to the fact that you are seeing the polygons up close. Sometimes the game environment is right on front of you which can be daunting. However, I think it's too early to tell since I only got to try a handful of games. Not to mention the PS4 Pro is out in November and that console is sure to make the graphics of games look smoother. Cinematic Mode looks cool There is a cool feature of the PlayStation VR that not many people know about and that's the Cinematic Mode. You can play Blu-ray movies or normal PS4 video games through the headset. The view you see is a big screen and it looks like you are watching inside of a cinema. I put this feature to the test and put Star Wars: The Force Awakens in my PS4. The end result was pretty darn cool. The screen was much bigger in size than if I were to watch the movie on my normal TV screen. Sadly, 3D Blu-rays don't work via PlayStation VR. You can still play 3D Blu-ray movies, but the image is just output as a 2D image and not in 3D.
Innovative In my humble opinion, I feel PlayStation VR has the potential to be more than just a gimmick. Playing on it for the first time really felt like a fresh and new experience. It's hard to describe it in words, but VR truly changes they way you see and play games in the future. Even something as simple as watching fish and sharks swimming in the ocean felt engaging. I could see a lot of developers using this technology in order to transport us into even bigger and better looking worlds in the near future. I also feel that PlayStation VR can thrive with horror video games. As I said before, that shark really scared the pants off of me! Launch Games There are several launch games that are available for you to get. Not all of them are full priced video games either and there are a lot of titles that cover several genres. If you are an action junkie, games like EVE: Valkryie, Battlezone and RIGS: Mechanised Combat League might suit you best. There's two horror games in the form of Here They Lie and Until Dawn Rush Blood. For more family friendly entertainment, you could get yourself PlayStation VR Worlds, Playroom VR and Hustle Kings VR. Personally, the games I enjoyed most were Job Simulator, Bound and Batman: Arkham VR. Since I was prone to motion sickness (see below), these were the games that didn't make me sick. They were also fun since my entire family loved Job Simulator.
Motion sickness will exist for some people If you are prone to motion sickness or sometimes get sick looking at a screen for several hours/minutes, you should not play PlayStation VR. If you decide to play on PlayStation VR, you may have to only play a handful of games. I usually don't get sick playing normal video games on a screen, but I'm sad to say that I wasn't able to play many games on the PlayStation VR. I got motion sickness playing lots of games with motion in them. I immediately got sick playing the tank game Battlezone and even couldn't stomach driving a car in Driveclub. I thought I had to "get used to it", but my condition never really changed. I played the day after and tried to play the likes of EVE: Valkyrie and RIGS Mechanised Combat League. Nope, I still got sick and refused to play them ever again. The issue I have is that my brain thinks I'm moving, but my body is not. As a result of this, I suffer from vertigo and get dizzy quickly. Sadly I was only allowed to play games with no motion. This means I was only able to handle games where the characters stand still and the only thing you are moving are your own head. The two best games I didn't get sick playing were Job Simulator and Batman: Arkham VR. Long term use: Another thing to take note is that playing PlayStation VR for several minutes (or hours) each day might take a toll on both your body and your eyes. The first day I played PlayStation VR I put the headset on for 45 minutes straight. This was not a good idea as it gave me a headache. That headache lasted for the rest of the day and I never recovered until the next day. I tried the headset for a second time and only limited myself for a few minutes per day. My eyes and head were better, although small term use still aggravated the headache slightly. I tried to play the PlayStation VR for more consecutive days and I just had to limit myself each day.
Try before you buy: Since PlayStation VR could make some people sick, I think it's important for you to try it out before you decide to buy it. Everyone is different so your experience might be different from mine. It's something you have to experience yourself because I cannot predict how you might feel using the headset. I talked with a lot of people about their experiences. My colleague (Darren Price) is comfortable with VR gaming in general. He doesn't seem to be affected by motion sickness. I even talked to an EB Games employee and he told me he never got sick playing on the PlayStation VR. The last person I talked with is a huge VR fan I know from America. He's played on HTC Vive, Oculus Rift and PlayStation VR. He too has never had any issues using either device. Anyway, what I am really saying here is try it for yourself and then you can judge if you can handle VR gaming. I could just be a rare case so don't be too discouraged if VR still interests you.
Closing Thoughts Even though I got a bit sick playing PlayStation VR video games with motion in them, I like still like what the technology has to offer. PlayStation VR was relatively easy to set-up and it's one of the most comfortable headsets I have ever worn. There's lot of room to fit in your head and glasses. Not to mention there is a lot of fun games that you can get at launch. Some of the games are obviously more fun than others, but there is a nice selection available to you. There will be lots more games released in the near future as Sony says more developers are jumping on the VR bandwagon. However, I will say that it's best to try each and every game out on PlayStation VR before you decide to buy anything. You might never know which games will make you sick or not. The device is also not suitable for kids under the age of 12. If you have kids, please try not to let them play on it. Time will tell if PlayStation VR can truly usher in a new era of gaming. At this moment in time though, I feel it has the potential to become huge despite my own personal issues with motion sickness.