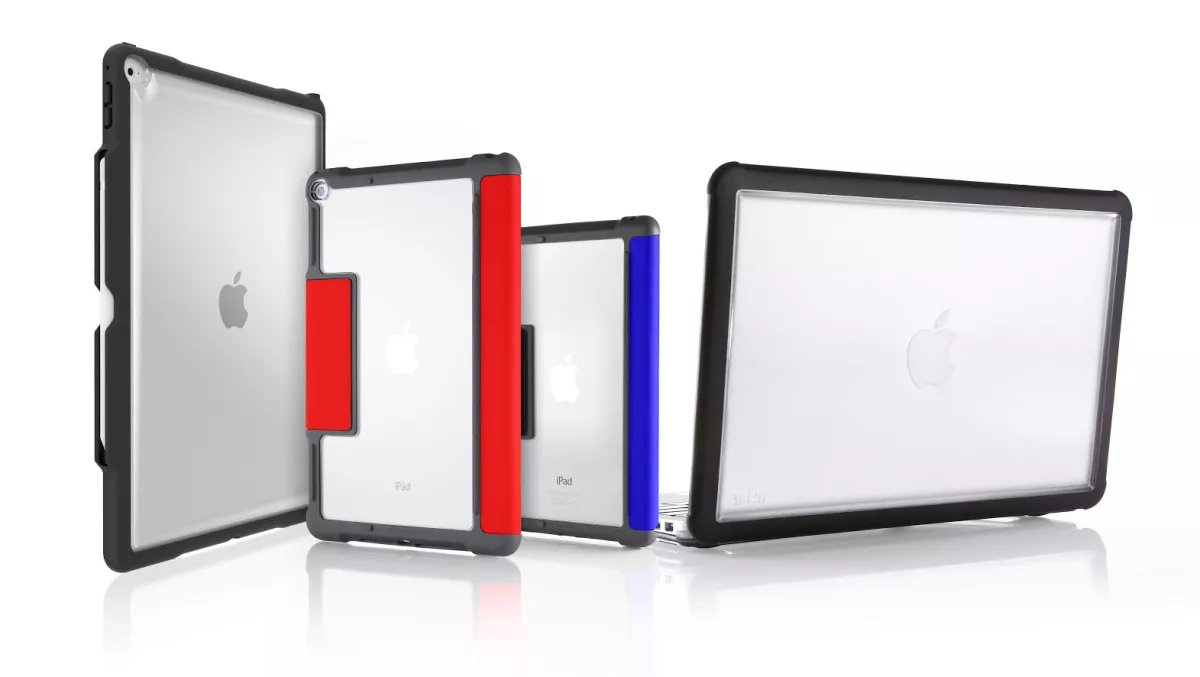 Hands-on review: STM Dux Hardshell case range
FYI, this story is more than a year old
Technology has become like fashion. One wants to keep up with the latest and greatest gadget. For the average person, this means that we need to sell the old device to afford the next one.
Hard shells are one of the keys to stopping your devices from getting scratched and damaged so that you get maximum value second hand.
STM is an Australian manufacturer of laptop bags and protection cases.
We took their STM Dux hardshell case for a spin. They have a huge range of Dux cases for iPhone, iPad Mini, iPad, iPad Pro, MacBook, MacBook Pro, MacBook Air and Microsoft Surface 3 and the Pro 3.
It has reinforced polycarbonate and rubberised corners to protect from dropping.
The main cover panel itself is fully transparent. You can either show off the device you have inside, display printed photos or even a pattern.
You can still access all your ports on your device.
On the MacBook versions, the hard shell snaps on perfectly without covering the hinge. This is important, as it ensures the device can cool normally.
The MacBook version also includes four rubber feet to prevent your device sliding around.
On most of the iPad versions, there is a comfortable handle for carry and a screen cover that flips around into a stand.
The Surface versions, include a kickstand, for virtually any viewing angle, plus space for the Surface Pen to be stored neatly.
The full range is a superb choice for those wanting to protect their important device. The transparent main panel also enables a bit of fun.
Well done STM on another great product range