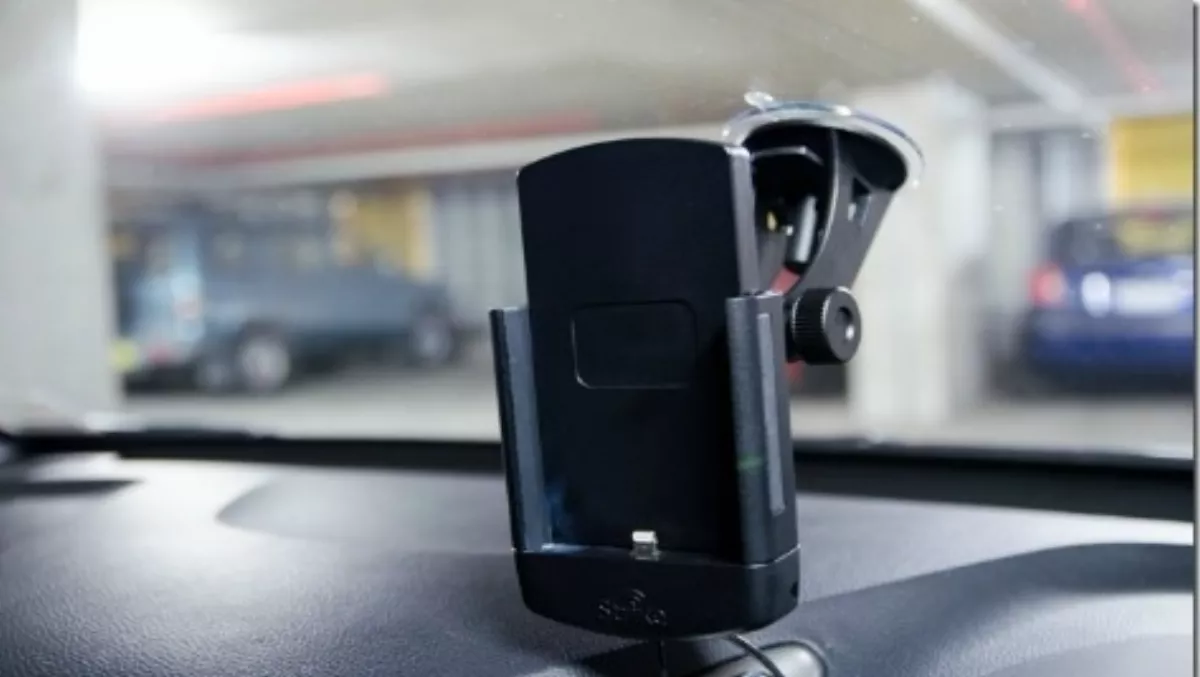 Hands-on review: Strike Alpha iPhone 6 car cradle
FYI, this story is more than a year old
With the recent launch of the iPhone 6 and 6 Plus, the inevitable tsunami of accessories is already swamping reviewers. First off the starting block for me is Strike Alpha's iPhone 6 Cradle.
Car phone cradles mightn't be the most exciting phone accessory, but they do make several metric tonnes of common sense. For a start they're a far safer than trying to juggle a cellphone while driving. Additionally, a good phone cradle will also keep your phone charged, which has to be a good thing.
The Good Bits
Strike has taken things a step further, adding in a passive antenna to boost reception. Making sure your reception woes are definitely fixed, the Alpha cradle also has an external antenna connection too.
If that were all, it'd be a great cradle but as they say "there's more!" It turns out that the strike also has a surge protector built in so unwanted power spikes won't fry your valuable iPhone.
Like a GPS unit, the Strike mounts on your car's windscreen using a suction cup. There's also a version that can be pro-installed and wired into your car.
The Not-so-good
If this sounds good, there is a one small issue. Strike lost some points by not including installation instructions in the review unit box. This isn't a biggie, but it might throw some. This said, getting set up was largely a common-sense undertaking.
In Use
My iPhone 6 slotted in and connected with the Lightning adapter at bottom of the cradle. It's a tight fit, helped along by a rubber coating on the inside of the cradle. This also protected my iPhones from scratches, making sure it didn't fall out when driving.
If a snug fit is an upside, the downside is that it takes a fair bit of wiggling to get the iPhone out of the cradle. This said, I'd rather have a tight fit and an intact phone than one subject to spontaneous drop tests when I'm on a motorway.
Once mounted, the cradle felt pretty solid. Unlike a lot of el cheapo third party accessories, the Strike is also built like a brick you-know-what house. You can throw it in the glove box and be confident that it won't have disintegrated before you next need it.
In use the Alpha Strike cradle makes using navigation apps effortless when driving. Taking or making calls and getting Siri to do some legwork over Bluetooth also worked well. Throughout the entire test period I never had any reception problems.
Verdict
After a few week use, I was impressed. The Strike works as advertised. Although I initially wondered about its utility, it soon became an indispensible part of my daily commute.
There may be cheaper car phone cradles out there, but at $165 the Strike is pretty good value considering its functionality and build quality.
Related stories
Top stories