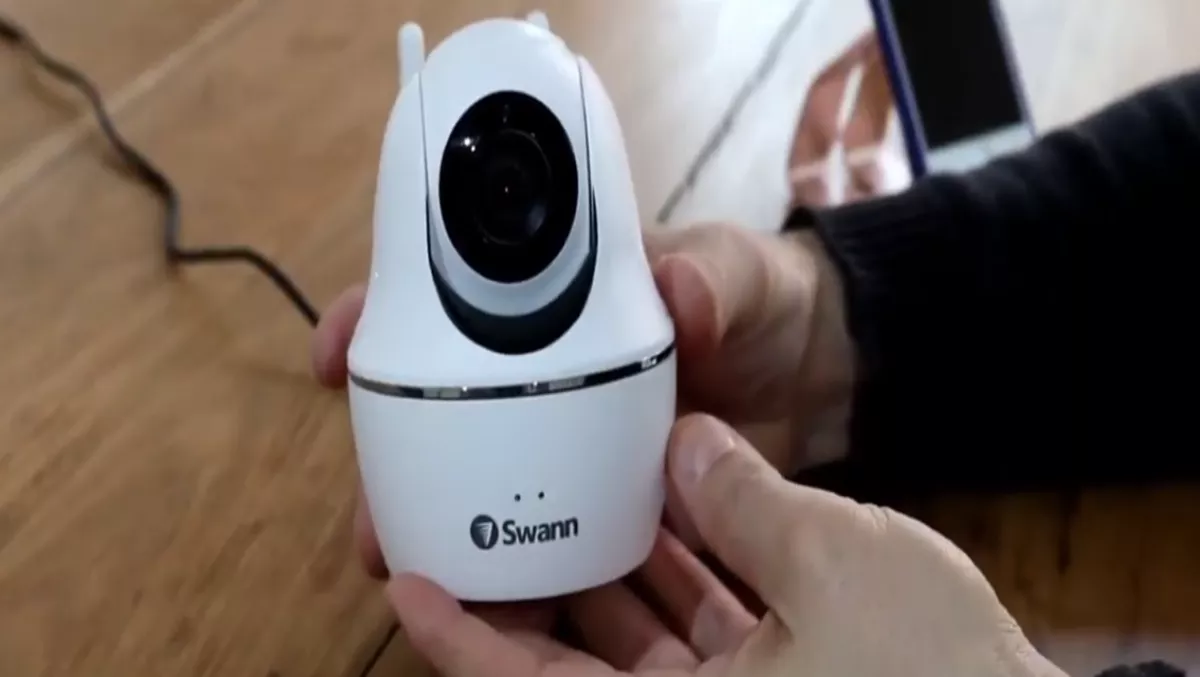 Hands-on review: Swann Wireless Pan and Tilt Security Camera
FYI, this story is more than a year old
The Swann Wireless Pan - Tilt Security Camera is a highly functional, HD security camera.
I found that the camera was very easy to set up.
All I had to do was plug it in, download the app, and turn it on. After that, it guided me by voice through the setup process and worked flawlessly in union with the AlwaysSafe app I had downloaded.
It would tell me what to do on the app, and once I had completed a step, it would tell me the next step to do.
The camera has great Full HD (1080p) resolution.
The stream was very clear and well compressed. The data transfer was in kb/s, which is good if you are viewing the stream remotely using mobile data, as it won't use much.
The camera can also pan and tilt up to 355 degrees horizontally and 105 degrees vertically, which can be controlled remotely using the app. This worked smoothly when connected to the same network, however attempting this from another network meant there would be significant delay when trying to remotely control the camera.
There would be at least two seconds of delay, which essentially rendered remote controlling useless. This might have just been the AlwaysSafe app though.
The camera also has a Micro SD slot for saving recorded footage up to 64GB.
The night vision works very well and produced a very clear image even in almost total darkness. The 80 degrees of FOV also meant that the camera could display the entire room in one shot.
The price of the camera isn't too bad at $100 USD, especially for the video quality and functionality. It's a much more reasonable price than most security cameras.
Overall, this is a decent security camera if you don't intend to integrate it with third-party services such as IFTTT, as it has no support for that. This likely explains the more affordable price, as it's not a 'smart' camera per-se, but if you're just looking for an affordable, modern-style, high-quality security camera that you can view and control remotely from your phone, this camera would be a good choice.
Overview:
Easy to setup
Great Full HD resolution
Pan - Tilt functionality
355 degrees horizontally
105 degrees vertically
Micro SD support
2-way audio
Night vision
80-degree FOV