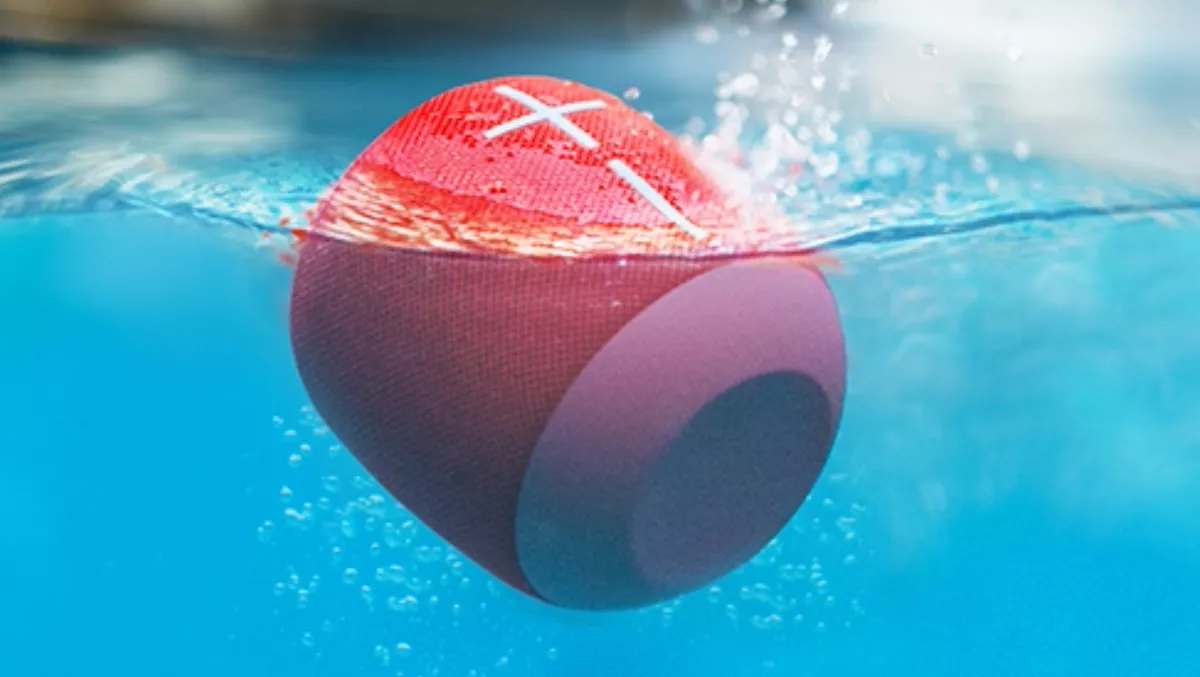 Hands-on review: UE Wonderboom punches above its weight for sound quality and value
Sat, 1st Jul 2017
FYI, this story is more than a year old
UE has consistently been a favourite for portable speakers since the release of the UE Boom, and the Wonderboom carries on the legacy of simple-to-use, speakers with good sound quality.
Ultimate Ears (UE) positions it as the pint-sized addition to its "waterproof, go-anywhere" series of speakers.
UE encourages music lovers to "gear on with Wonderboom on a bicycle, hook it to a backpack, or cannonball into a cove without thinking twice.
The Wonderboom is compact, but still hefty enough that I would think twice about hooking it onto my backpack when going for a run.
I'd be more likely to leave it somewhere on a flat surface, even though it's meant to be drop-proof from up to five feet.
The speakers delivered surprisingly crisp and clear sound quality for its size, with even highs, mids, and bass.
Indoors is where the Wonderboom really shines, with the 360-degree sound output making it great for cosy get-togethers and impromptu dance parties despite its size.
I found that outdoors, the speakers still perform as long as you don't venture too far from it, but it quickly became apparent that it's not powerful enough to deliver the full-bodied sound the UE Boom 2 is capable of.
At full volume, the sound quality starts to be compromised with some bass frequencies becoming distorted, and the battery life shortens drastically.
Users are promised 10 hours of battery life at 75% volume, but outdoors at full volume I got just under 4 hours out of it.
The Wonderboom's IPX7 rating (so it can be immersed in water up to one meter for up to 30 minutes) and ability to float are a plus – Kiwis love our beaches and pool parties, so it's good to know that it's durable enough to survive the elements, no matter where it's used.
The Bluetooth syncing worked like a charm, I paired it to several different devices and it switched between them with no fuss and always picked up the connection from the last-used device.
It doesn't come with a 3.5mm jack, but that makes it easier to waterproof, and I found the Bluetooth connection reliable enough for it not to matter.
Like other UE Boom speakers, it's got the ability to double up with another speaker, but this only works with other Wonderbooms.
Overall, the Wonderboom isn't a speaker for sheer power, but still produces impressive sound for its size.
If you're looking for an affordable, durable, portable speaker with crisp sound quality for day-to-day use, the Wonderboom makes a solid case.
It's available in six colours Stone (Grey), Phantom (Black), Fireball (Red), SubZero (Blue), Cashmere (Pink) and Lilac, and retails at $169.90 in New Zealand.
You can check out our Wonderboom giveaway here.