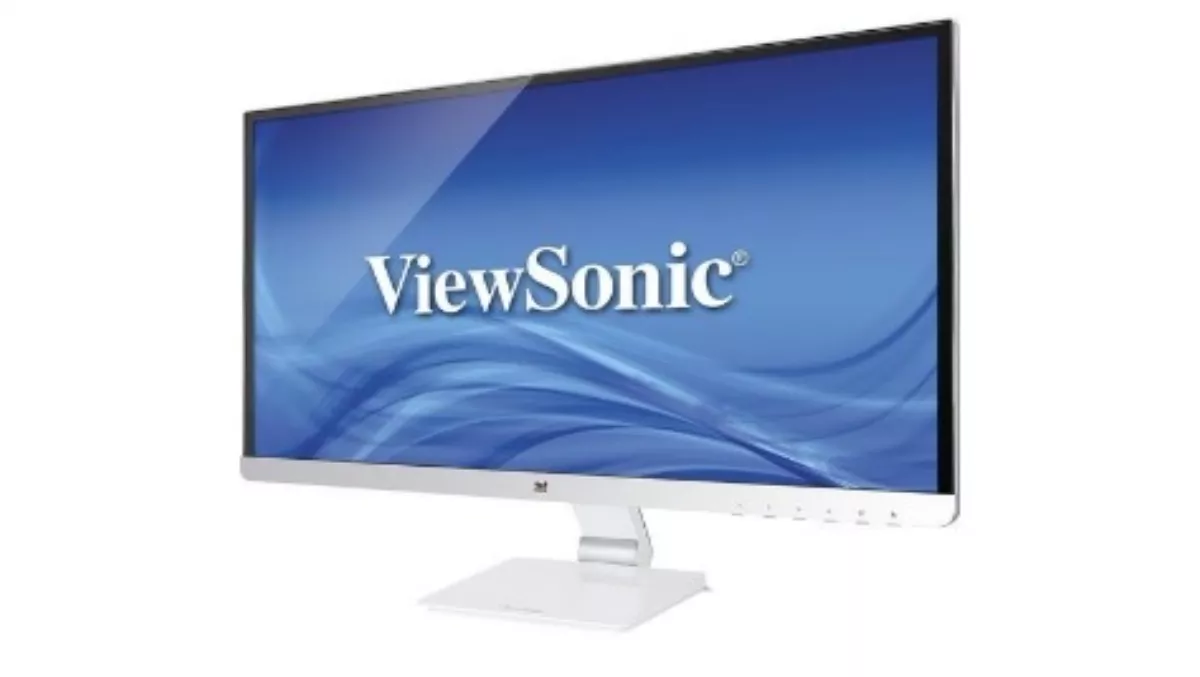 Hands-on review: ViewSonic VX2573-shw 25" monitor
FYI, this story is more than a year old
If you're in the market for an elegant widescreen monitor, the ViewSonic VX2573-shw is a stylish, low-profile 25" option with good looks to match a great performance.
Equipped with two HDMI inputs - one of which is MHL compatible for plugging into a phone or tablet - as well as a VGA input, the VX2573 will fit the bill whether for both Mac or PC users, or even as a screen for a games console. The monitor features IPS panel with 178 degree wide angle view and low EMI.
While not quite reaching the levels of sharpness as some of the most modern 4K or retina displays, the VX2573's full HD SuperClear Display will undoubtedly do the job for all but the most discerning users. For testing purposes I was using the unit plugged into a retina MacBook, and making the switch to the new screen presented almost no noticeable loss in definition at all.
Viewing the screen over a sustained period, whether web browsing, working or playing games, is a pleasure. ViewSonic's Flicker-free and Blue Light Filter eye-care technologies mean there's little eye-straining needed to read at a reasonable difference, and the wide aspect ratio allows a large amount of screen real estate to stack things up which will for some people eliminate the need for a second screen.
So the performance is great, but ViewSonic have also clearly spent time on the cosmetic design of the VX2573. While not quite borderless, the bezel around the screen is thin enough that it never imposes on the viewing area. The stand and casing is tastefully white - although it may have been nice to have some other colour options available. There's a little wobble in the unit when it gets bumped, but for the most part the large, flat base keeps things stable.
Really my only complaint about the VX2573 is a complaint against almost every monitor I've ever used - the control interface. For years a computer monitor was just that and nothing more - a screen for computing and working. In today's increased multimedia environment however, where your computer is often also your TV, your video game screen or your music player, why oh why can't monitor companies make the controls more accessible?
It would be as simple as providing a remote, or even placing a volume rocker on the exterior of the unit, rather than requiring us to press three buttons to just access the volume controls. It's probably not even a function that many people would use, but surely it would be the simplest thing to give users the option.
That said, the ViewSonic VX2573-shw is among the best options in its class. If you're looking for a crisp and clear display but aren't quite ready to make the more expensive leap to 4K, then it's a great monitor that will meet the requirements of most users.
Related stories
Top stories