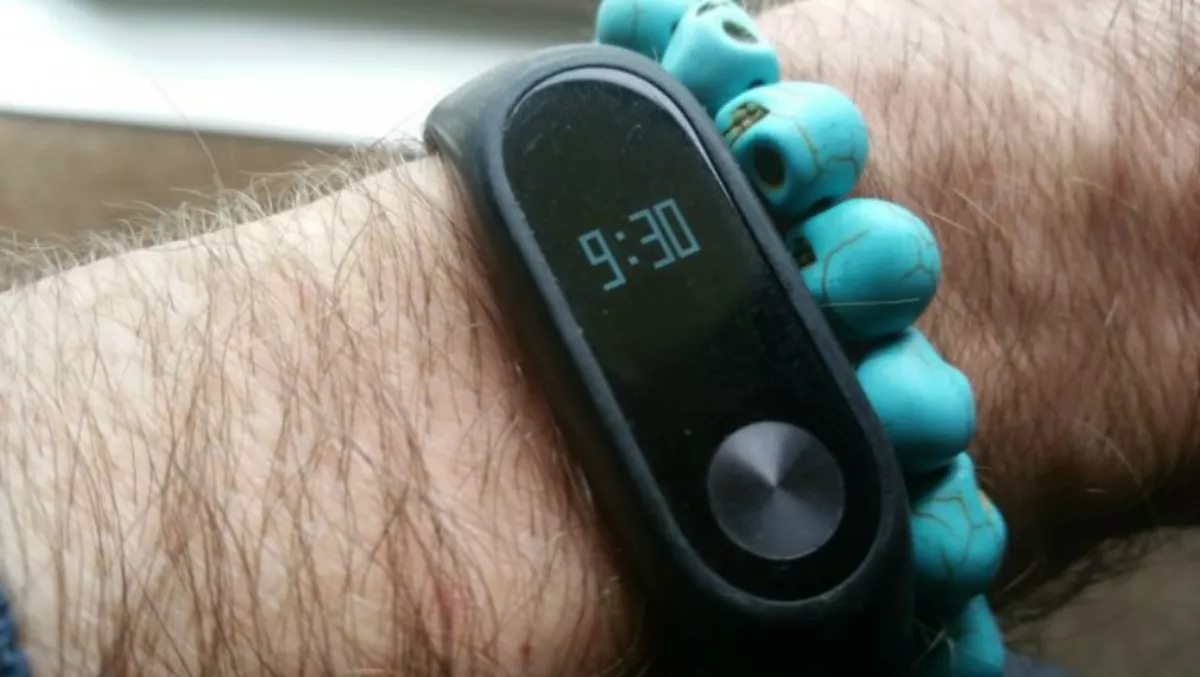 Hands-on review: Xiaomi Mi Band 2 - advanced tech for peanuts
FYI, this story is more than a year old
With the million and one wearables out there, why does the Mi Band 2 make so much sense, one that I'm happy to say is my smartwatch of choice?
Smartwatches aren't cheap. Ranging from a couple hundred of dollars up, they're a discretionary expense. Or they're a sign of how much of a gym bunny you are (aka fit twit).
I'm becoming a fan of Xiaomi. They're releasing products that aren't breaking the bank, whilst actually offering a positive impact. As per its name, the Mi Band 2 isn't the first wearable Xiaomi have delivered to the market, but it's definitely the first smartwatch.
The first Mi Band wasn't really a smartwatch, it was a lozenge that you strapped to your wrist and was a passive measuring tool. Being sold for US$19, meant that it picked up a lot of followers who wanted to apply metrics to their life. With the Mi Band 2, Xiaomi added in a OLED screen, allowing it to become a smartwatch.
Then they sold it for US$23.
This thing has a real battery life of over 20 days, it provides an accurate step count, features a heart rate monitor, notification alerts, and sleep tracking.
OK, more? It'll annoy you if you've been sitting down for an hour, telling you to go for a walk, it has a neat vibrating alarm that does wake you up even if you really want to keep snoozing! It does everything I need from a smartwatch.
Ok it's not flashy, if you're looking for flashy, then you can buy coloured bands off eBay, or buy the competitor fitbit.
With a global community, fitbit does have the advantage in the wearables market, but with the Mi Ecosystem, Xiaomi are definitely growing. For example, in India Xiaomi have 30% of the wearables market - they have found the price point that makes them fly off the shelf.
With the growing market in Body Area Network (BAN) devices, the software that binds them together is just as important. And with Mi Fit, Xiaomi are constantly improving. With the Mi Band 2 connecting to your phone using Low Energy Bluetooth, when you open the app, it will sync data and provide you with some good insights. You can pair with Google or Apple Fit, and start gaining some insights into your daily habits.
The world of wearables is only going to grow, and with the Mi Band 2, Xiaomi have decided to take the opposite route to Apple, and put it in as many hands (or on as many wrists) as possible!
I'm looking forward to seeing what's coming next out of Xiaomi's stable.
Related stories
Top stories