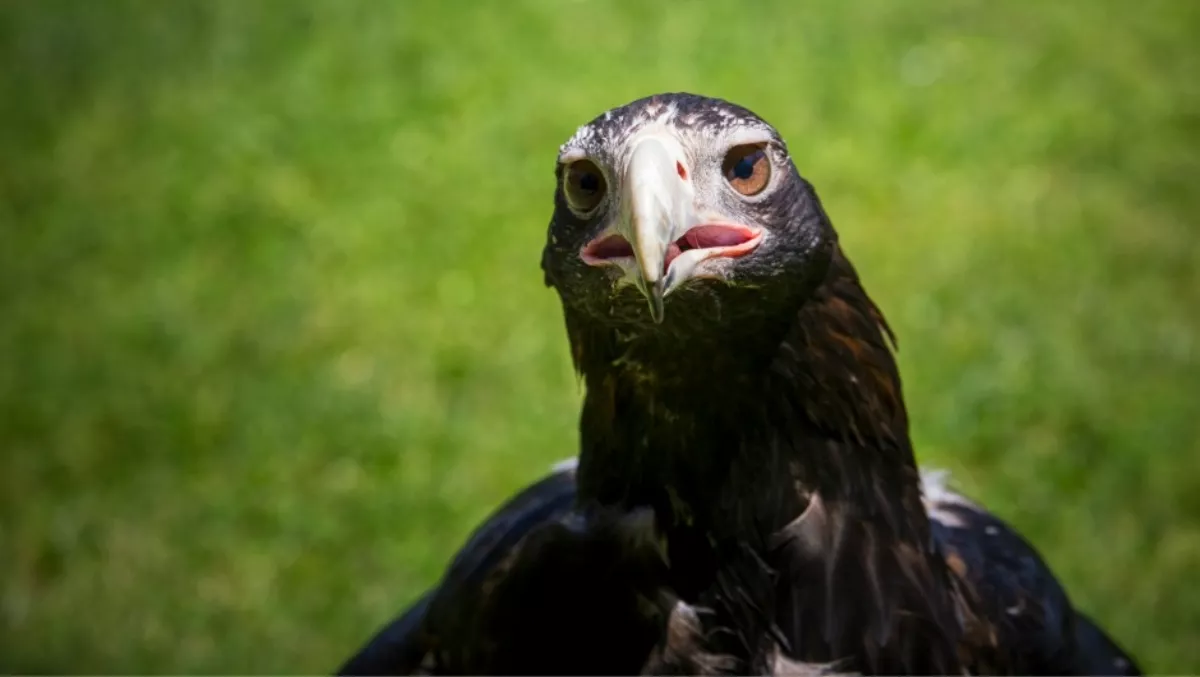 Hangry birds and cats with nine lives caused power blackouts in 2015
FYI, this story is more than a year old
When birds get hangry, bad things can happen. That's according to Eaton's 2015 Power Blackout Tracker report for Australia and New Zealand.
Last year an eagle reportedly dropped a sheep's head on a power line in Western Australia, causing a 15-hour-long power outage to over 2000 residents. New Zealand also had some tales of its own: In Tauranga, a cat lost one of its lives when it ventured onto outdoor electrical switch gear - and left over 10,000 residents wondering if the cat that caused it was black, because it was indeed an omen of bad luck. Further north in Hamilton, a rubbish truck reportedly caused an outage and a gas leak forcing businesses to evacuate, all because it hit live wires and caught fire. Back in Australia, a golfer let go of his golf club at the wrong moment after it hit two 10,000 volt power lines and caused an outage to 2000 customers for two and a half hours. In another part of the country, a wayward hot-air-balloon caused an outage too. Other unfortunate events on both sides of the ditch show that the Australia vs New Zealand rivalry is strong, though, our NZ's own North Island scored 61 blackouts, the highest number of blackouts for a single region across Australia and New Zealand. Aussie rivalry trailed behind: New South Wales had a total of 31 blackouts. Of course, there's a serious side to power blackouts, as they have the potential to be dangerous, according to Eaton. 174 power cuts caused a total of one million customers across Australia and New Zealand. This equates to over 12 days of lost power.
The biggest troublemakers were weather-related events in both countries. In April 2015, a storm in New South Wales caused mayhem and knocked out power to 200,000 customers. The survey reports that technical faults were the second-biggest cause of outages: a single fault on a 132,000-volt line affected 40,000 customers and reportedly led to untreated sewage running into Botany Bay, one of Sydney's major ports situated close to Sydney Airport.
Gordon Makryllos, ANZ managing director at Eaton, says "The stories behind some of the power cuts may make for an amusing anecdote after the event, but an outage of any size can have a serious impact on those affected by it. Whether they are small localised occurrences or widespread events, power outages disrupt individuals, communities, businesses and the wider economy, from a family with a fridge full of spoiled food to a business that loses customers it can't serve because of a loss of access to a web server or critical business applications. Any downtime is disastrous. When systems are unavailable, businesses in particular suffer an irretrievable loss of productivity, revenue and, potentially, their reputation. Being prepared is key to protecting your power supply and taking steps to minimise any potential downtime should be an integral part every organisation's risk management strategy."
Related stories
Top stories