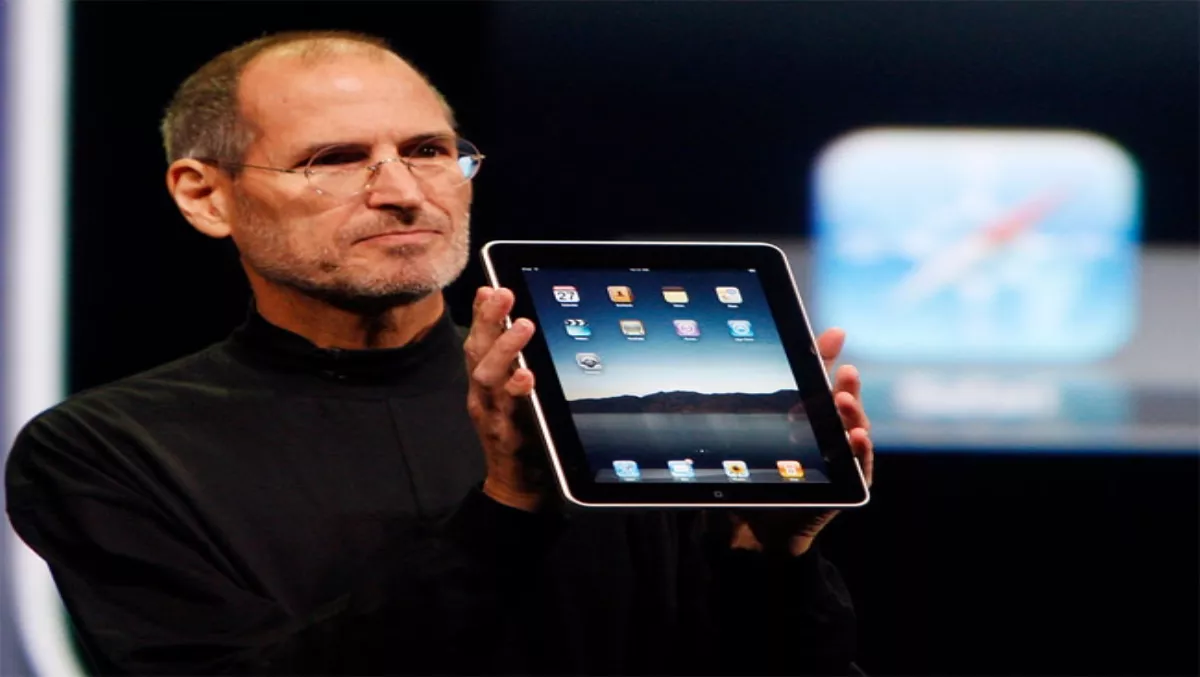 Has Apple lost its vision?
27 Mar 2013
FYI, this story is more than a year old
Former Microsoft chief operating officer Bob Herbold has offered a damning verdict on post-Steve Jobs Apple, questioning whether the company has lost its vision.
After penning an article online for Forbes magazine, Herbold was unwavering in his thoughts - suggesting the tech giant now lacks a visionary leader within the company.
And with his comments no doubt echoing around Apple's Cupertino HQ this very moment, questions of whether the company has lost its touch are now becoming as frequent as questions about the next iPhone or iPad.
"Apple could surprise us in the next six to nine months by emerging with yet another big new idea," warned Herbold, covering his back no doubt.
"On the other hand, I think the stock market is telling us that the public is beginning to believe that Apple really doesn't have strong visionary leadership.
"Apple will be a solid technology company but the Apple era may be on its way out."
So, has Apple lost its vision?
Apples former CEO John Sculley believes not, displaying confidence the company's 'innovation lull' will end in an exclusive interview with the Huffington Post last week.
But after previously telling CNBC that his former employers would not "see a creative leap for maybe a few years", the back-track comments could suggest inside information.
Honing in on the matter however, Herbold believes the problem centres purely around a lack of vision - citing the loss of the late Jobs as a reason for the company's slide.
After all, Apple's stock has dropped from $700 a share to around $429 last month, does Herbold have a point?
"At Apple, Steve Jobs was the ultimate visionary leader," he told Forbes.
"He earned his credentials starting with the iPod and then following with the incredibly successful launches of the iPhone and the iPad.
"The public just knew that this guy was great on products and would lead the company to yet higher levels."
Herbold's harsh words follow that of BlackBerry CEO Thorsten Heins, who last week branded the iPhone 'old' and slammed iOS in the process.
Is it a case of Apple taking it's eye off the ball or simply other companies catching up?
"The iWatch will fill a gaping hole in the Apple ecosystem," Sculley said.
"Like other breakthrough Apple products, its value will be underestimated at launch, then grow to have a profound impact on our lives and Apple's fortunes."
But Apple are not alone in the industry, with Samsung and Google also trying to steal early ground within the market.
Having the guts to take the company forward is what Herbold believes will make Apple successful again, which could be taken at a sideways dig at current CEO Tim Cook.
The leader has to get out in front and take a stand and truly lead the troops as well as the outside followers and customers," Herbold said.
At present Cook has the backing of shareholders as the company works on new product categories in a bid to increase it's share price, suggesting time is on his side - albeit just for now.
If living in Steve Jobs' shadow isn't one thing, trying to take his legacy forward and actually improve on it is a different concept entirely.
Has Apple lost its vision? Tell us your thoughts below