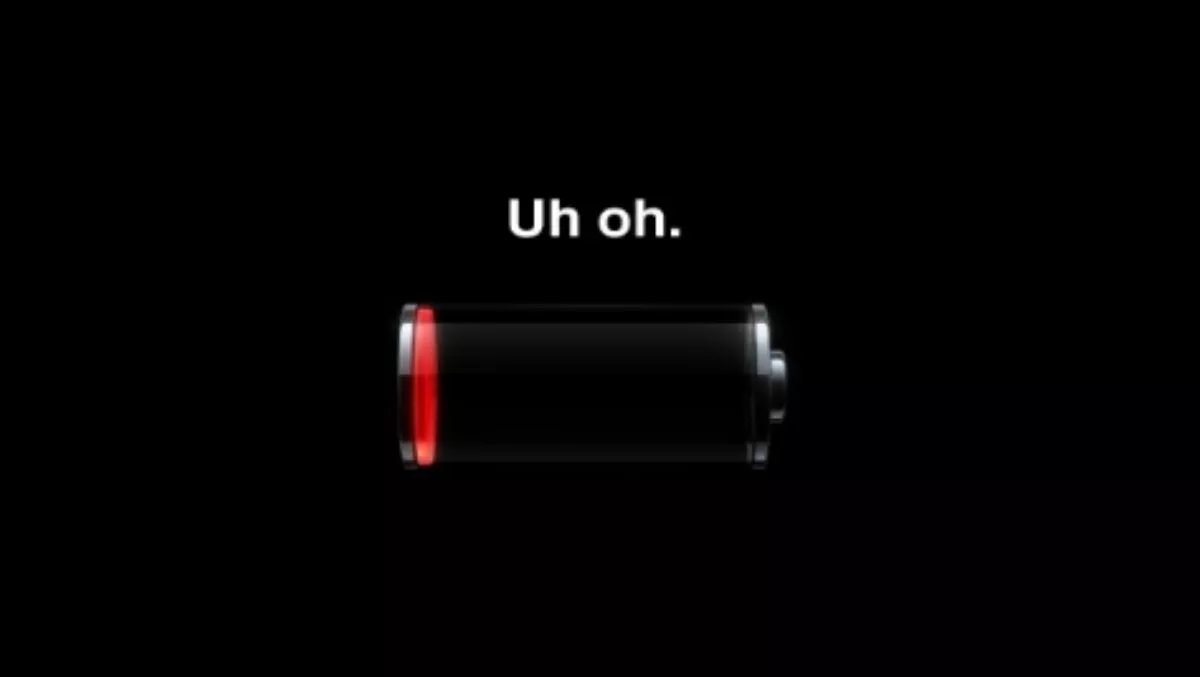 Heads up: these apps will chew through your battery & data
FYI, this story is more than a year old
A new report from online security firm AVG Technologies has revealed what apps are likely chewing through your data allowance, taking up your storage space and eating up your phone battery.
Analysing aggregated, anonymous data from over one million AVG Android app users, the quarterly AVG Android App Performance Report aims to reveal the top performance-affecting apps worldwide – analysing their overall impact and performance against three key categories – battery drain, storage consumption, and data traffic use.
The company tracked a surge in a dating and chatting apps in the top social installs; top battery drainers and top data plan consumption lists.
The report also reveals that no less than four weather apps, such as Yahoo Weather and Weather Channel, made the top 10 list of Android apps most likely to burn through data allowance, while Weather & Clock Widget Android also appeared in the top battery drainers table.
Casino games topped the charts for most overall time spent per app, the report says. AVG says this quarter saw a massive spike in time spent on Card and Casino games as well as blockbuster Arcade games, with the likes of Solitaire and Zynga's Livepoker entering the charts.
On the flip side, users spent far less time playing casual, strategy, puzzle or family games.
Another key finding of the report was that dating app enter the Top 10 installed social apps:. "With Valentine's Day falling within this quarter, it's no surprise a free dating app, POF Free Dating, entered the Top 10 most installed apps," AVG says.
Chat apps are still the greediest apps, the company says. Mirroring previous reports, social media and chat apps continue to rank as the greediest Android apps, with Facebook, BBM, Instagram, Facebook Messenger and WeChat accounting for five of the top six most resource-hungry auto-running apps.
With the host of new apps entering the charts for popularity and impact on smartphones, AVG broke down the top 10 overall impact findings to identify impact differences between apps that require the user to initiate them and apps that auto-run all the time.
Run at Start-up 1. Facebook 2. BBM 3. 8 Ball Pool 4. Instagram 5. Messenger 6. WeChat 7. Facebook Pages Manager 8. ooVoo Video Call Text & Voice 9. Kakao Talk: Free Calls & Text 10. Vine
Run by User 1. Spotify Music 2. Amazon Kindle 3. LINE: Free Calls & Messages 4. Samsung WatchON (Video) 5. Snapchat 6. Netflix 7. SoundCloud – Music & Audio 8. CleanMaster (Speed Booster) 9. Tumblr 10. PicsArt Photo Studio
Silent smartphone sapping apps
Facebook kept its top slot in the list for apps that drain phone resources, but a more surprising entrant was the 2D game, 8 Ball Pool, which wouldn't seem necessary to register as a start-up app and run constantly in the background, the report revealed.
Start up and drain down
Although users may choose to start these apps, they may not be aware of the potential impact of using them, AVG says. For example, Spotify allows 3,333 songs to be stored locally which can eat up storage, while its data-heavy music and video service can drain your data plan allowance. Many of the other apps in this category are also content-heavy and should be used with care, AVG says.
"Many of us take every day practical apps like weather and chat for granted and despite spending little time on them, the impact on our devices is actually quite significant," explains Tony Anscombe, senior security evangelist, AVG Technologies.
"A number of unexpected apps such as these are consuming battery, storage, and data traffic without users' knowledge – and, in many cases, for no good reason."
Anscombe adds, "So if you're wondering why you're not getting the best performance out of your device, this could well be why."
Related stories
Top stories