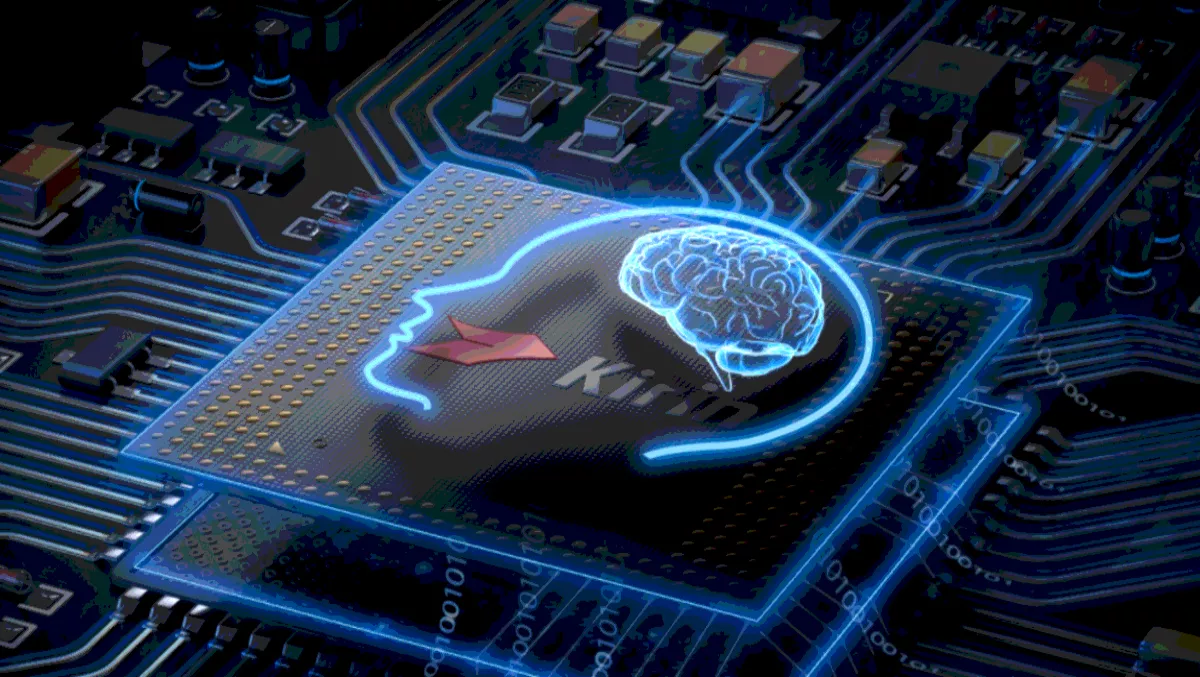 Hold the phone: Huawei may be bringing AI to consumers in a big way
By Jacques-Pierre (JP) Dumas,
Mon 2 Oct 2017
FYI, this story is more than a year old
Huawei New Zealand is urging consumers to delay their smartphone upgrade until later this year when the company is expected to launch a new device featuring exciting developments in smartphone technology.
This year has seen global smartphone manufacturers, Apple and Samsung, announced the launch of their latest flagship devices.
The temptation to upgrade to the newest devices available will undoubtedly have many Kiwis reaching for their wallets, but the world's second most popular smartphone manufacturer, Huawei Technologies, says consumers should consider delaying their smartphone purchase as they prepare to launch their most advanced business smartphone yet.
Although the purchase date for Kiwi buyers to get their hands on Huawei's latest high-end device, the Mate 10, is yet to be confirmed, General Manager of Consumer Business Group Huawei New Zealand Gavin Cheng says smartphone enthusiasts can rest assured that a device set to challenge other new devices will hit New Zealand shelves before the year is up.
With rival smartphone makers' devices costing a minimum of $1,249 and $1,599 respectively, the price of upgrading to the latest technology in the smartphone world is no small cost.
The Huawei Mate 10 will be priced competitively and is set to offer consumers an alternative to the devices currently available from its competitors, with some unique developments.
At the Berlin IFA this year, Huawei unveiled the powerful new Kirin 970 Artificial Intelligence (AI) feature, which is a key selling point of the Mate 10 and will set the device apart from the competition.
While not releasing any specific details, Huawei has said the Mate 10 will be powered by its first ever processor with advanced machine learning algorithm to make the device more user-friendly and efficient.
Cheng says, "Huawei is about to launch into an exciting new era of smartphone development.
"The Kirin 970 is the first announcement in a series of new developments from Huawei that will ultimately seek to improve user experience on smartphones, with significant advancements in AI taking Huawei beyond the competition."
After surpassing Apple in global smartphone sales this year, Huawei is confident the Mate 10 will also lead in smartphone developments by improving on Apple's iPhone 8 and X and Samsung's Note 8.
With a supposedly longer battery life, faster-charging speed, and a more advanced camera and photographic experience, the Mate 10 is set to offer a better overall smartphone experience.
Cheng concludes, "New Zealand consumers would be wise to review all products released to the market this year before making a decision on which smartphone best suits their needs.
"The Huawei Mate 10 will undoubtedly shake up the New Zealand smartphone market, with more exciting announcements to come."
Although Huawei is playing their cards close to their chest when it comes to the Mate 10, all information indicates that it will be a game-changer in the smartphone market.
Before jumping to purchase one of the new devices on the market it might be worth waiting until all the major players have brought their product to market, as users may just find something even better on offer.