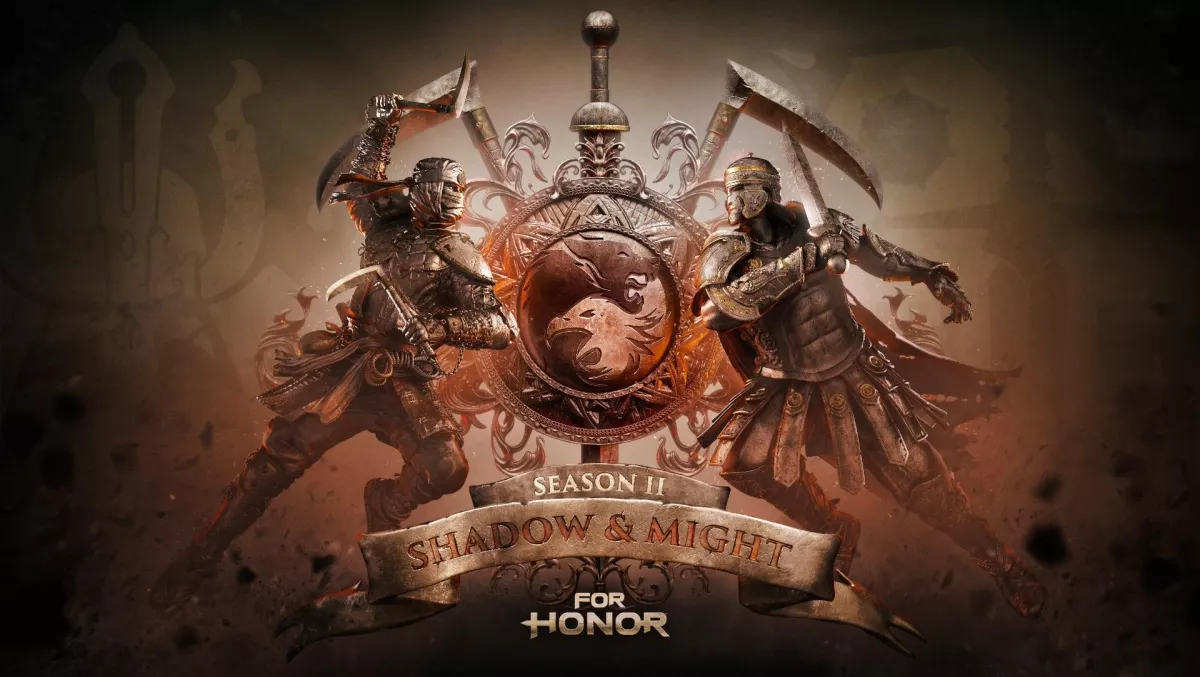 For Honor Shadow & Might DLC now available with season 2
By Damian Seeto,
Wed 17 May 2017
FYI, this story is more than a year old
Ubisoft has announced that the Shadow & Might DLC is now available with Season 2 of For Honor. This includes new heroes, maps and more. If you own the Season Pass for For Honor, the new Shadow & Might DLC is available right now. If you don't own the Season Pass, you can buy the DLC separately from May 23rd, 2017. The two new warriors available in this DLC include Shinobi (Shadow Assassin) and the Centurion (Knight Hybrid). As expected, the Shinobi is fast and nimble while the Centurion is great at short-ranged melee style of attacks. Two new maps are also added called Forge and Temple Garden. Forge is a map belonging to the Knights while Temple Garden is a beautiful battlefield where the Samurai like to fight. Lastly in this DLC, gear has had an overhaul. This makes sure the game is balanced and fair for all class types. The maximum gear score has been increased by from 108 to 144. If you want to see the new maps and classes, click here to view the videos.