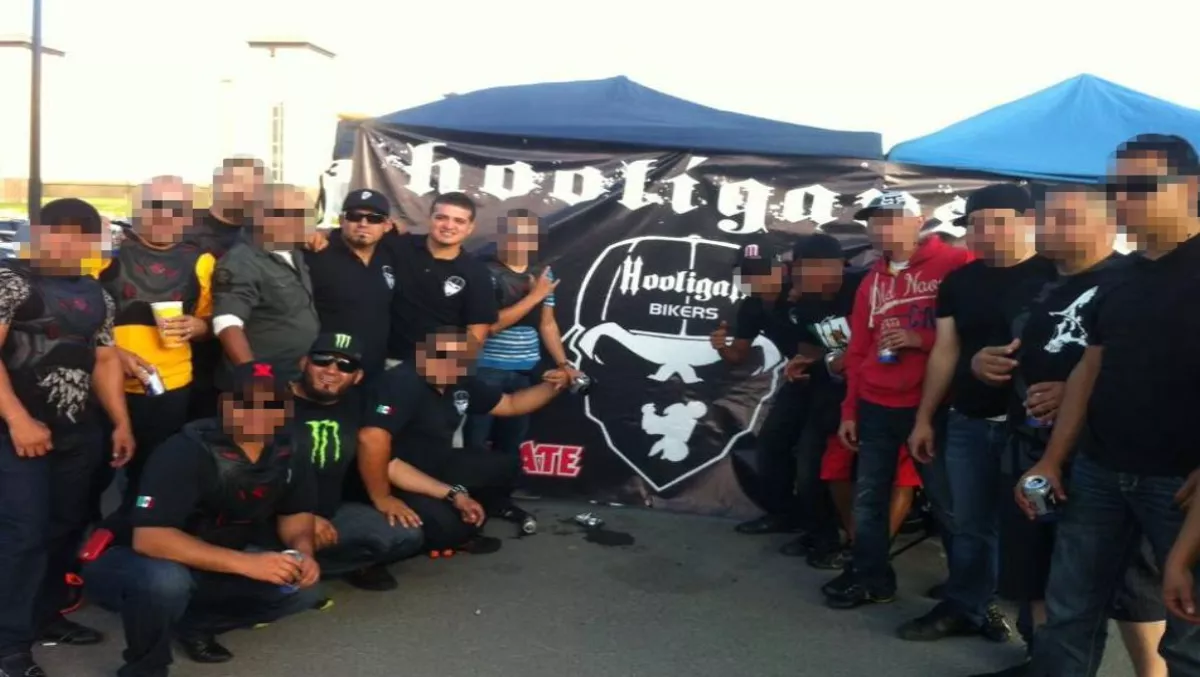 Hooligans! Mexican bike gang charged with hacking Jeep Wranglers
FYI, this story is more than a year old
Nine members of a Mexican-based motorcycle gang have been charged with stealing 150 Jeep Wranglers worth at least $US 4.5 million by hacking the vehicles using handheld electronic devices and stolen codes.
According to a statement from the Southern District of California's Department of Justice, in 2014 the gang disabled security systems and stole the Jeeps in the middle of the night - all within a few minutes and with owners sleeping nearby. The thieves then transported the Jeeps to Mexico, where they were sold or stripped for parts.
According to the indictment, the Hooligans researched and targeted specific vehicles in advance. They gained access to the vehicle's VIN, which allowed them to make duplicate keys. They then disabled alarm systems, programmed the duplicate keys and then drove off.
The report says the thefts were so hi-tech that investigators had to outsmart the thieves. Investigators were working with perplexing facts: All the Jeeps had alarms but none were triggered. There was no sign of broken glass or forced entry. All were taken during the middle of the night or early morning.
However one Jeep owner caught the entire thing on video. They may have lost their Jeep in the process, but the home surveillance camera just happened to be trained on the driveway.
The Regional Auto Theft Task Force (RATT) then put the pieces of the puzzle together and worked out how the criminals disabled the alarm and used the electronic devices to start the engine.
Law enforcement agents contacted Chrysler and provided a list of 20 stolen Jeeps and found out that duplicate keys had been requested for almost every one of them, and most were requested from the same dealership in Mexico.
This had been going on since 2014, but the game was finally up when three of the nine defendants belonging to the Hooligan Motorcycle gang were arrested last month. The other six are believed to now be fugitives in Mexico.
"Through the remarkable diligence and work ethic of Regional Auto Theft Task Force detectives, and the inter-agency cooperation with the FBI and the U.S. Attorney's office, a powerful case has been brought against the Hooligans gang," said California Highway Patrol Captain Donald Goodbrand, head of the multi-agency Regional Auto Theft Task Force, which cracked the case.
In the words of Deputy US Attorney Mark Conover, the joyride is over for those Hooligans.