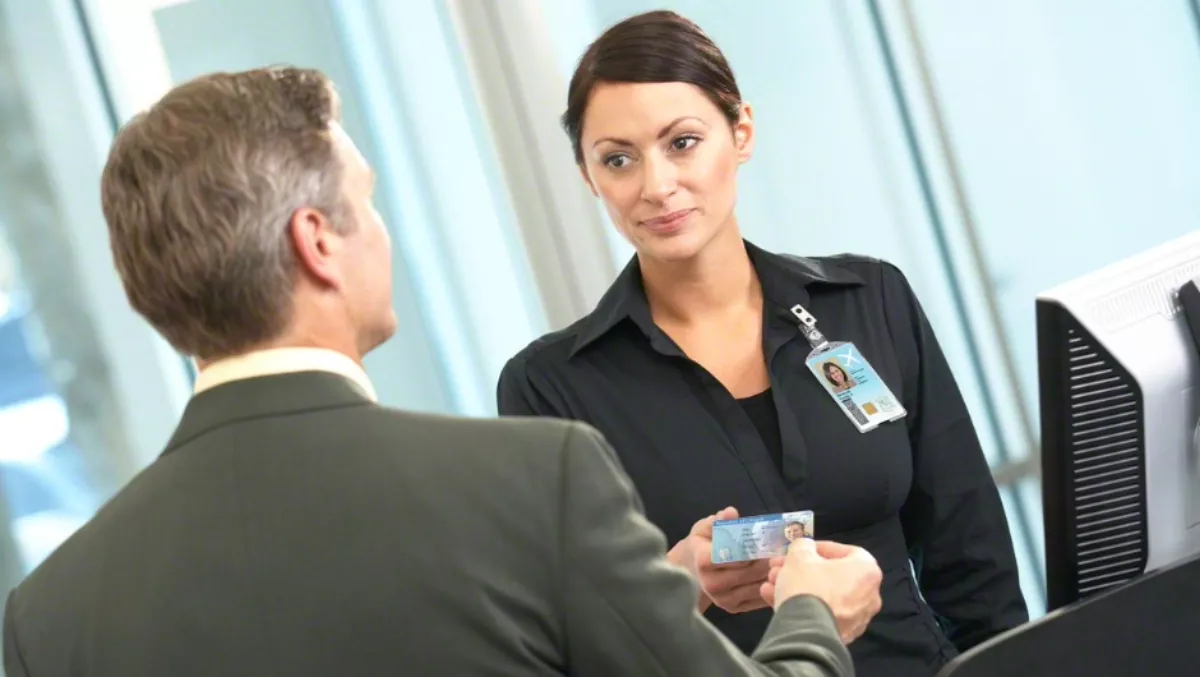 How to upgrade student IDs for better security, more efficient issuance, and to support new services
FYI, this story is more than a year old
University administrators must increasingly do more with less, supporting growing enrolment, facility expansion and new services, however many facilities are still using obsolete, vulnerable campus ID card systems that have a restricted range of functions. The best approach to making a campus safe and secure is to gradually replace legacy technology with a "one card" solution that improves end-to-end issuance and has the ability to support new, more secure services and capabilities in the future.
Legacy magnetic stripe technology has been used by universities for several decades and relies on older security technology that lacks the cryptographic capabilities of smart cards, making magstripe cards susceptible to cloning and counterfeiting. Additionally, these cards wear out quickly and cost the university time and money to replace. The latest smart card technologies offer better security and in today's budget-constrained university environments, they can be rolled out incrementally as funds become available, operating alongside legacy cards until the transition is complete.
Feedback from university administrators has identified security, as well as flexibility as the biggest reasons to replace magstripe technology with a one card solution. Campus stakeholders want a single ID card that can be used for meal payments, the library, using the gym, and accessing parking and other facilities. This concept of "one card" simplicity would enable a single system to serve many different needs. Users would only need to carry one card for a wide variety of services, purchases and other campus activities.
Moving to Contactless Smart Card Technology
Contactless smart card technology provides the foundation for this "one card" simplicity. While proving to be very attractive to today's technology-savvy generation of students, it also offers administrators improved security, efficiency and the convenience of a more flexible solution. A one card solution enables a single campus ID to be used for access control systems and other value-added applications and services, such as protecting and providing approved access to computing, data and cloud services for students and faculty members.
To make the upgrade, universities must evaluate the time, cost and logistics associated with replacing existing card infrastructure and then re-badging tens of thousands of campus card holders. A comprehensive, end-to-end ID solution and multi-year, phased process is required for upgrading an existing card system. This enables incremental deployment of new contactless smart cards while still using legacy student ID cards and the existing campus hardware.
This will help mitigate the financial burden of deploying an entire solution in any one year or financial reporting period, allowing administrators to strategically assign system and hardware upgrades to areas most in need, or to align with current or projected expansion plans. Key features of the one card solution include multi-technology readers, card technology, and a combination of ID card printers and encoders with card personalisation software.
In some universities or areas on campus that may require higher levels of security, it may be important for card readers to not only support both the new contactless smart cards and legacy magnetic stripe cards, but also wireless locks with built-in encryption and enhanced security. Wireless locks eliminate the cost and management headaches of metal keys as they interact with an advanced IP-based physical access control solution that moves intelligence to the door for streamlined system monitoring, management and reporting.
Card technology itself is also a key component of any migration plan, delivering advanced security and interoperability between locks, readers, and multiple card applications such as cashless vending and logical access control. It should be flexible enough for physical access control (i.e. opening doors) as well as logical access control (i.e. used with desktop readers to pay for cafeteria meals, or checking out library materials).
Ease-of-use is also a major factor in choosing a contactless card, with the IT manager at one university reporting that their users prefer contactless smart cards because they can quickly be tapped to readers, instead of having to swipe a magstripe card.
The third element of an advanced one card solution is the ID card printers and encoders, and associated card personalisation software. At registration time, a big time-saver for universities is the use of in-line personalisation technology. This enables office staff to print student information to the card at the same time they are encoding and programming both the magnetic stripe and contactless smart card technology, all in a single, in-line issuance process.
This approach significantly reduces total issuance time, and eliminates mistakes that are often made when data is entered manually. Plus, the new ID cards are printed with higher quality and better lamination, so they look more attractive, are more durable than other cards, and have a longer lifespan.
Advantages of "One Card" Systems
Today's "one card" systems improve security, and with the addition of some wireless locks, they also enable real-time control when a lock-down or other changes to the system are needed. Such a solution makes it easy for administrators to quickly modify their access control system, responding to security threats, reacting to hazards in a particular area, or denying access to a building that may be undergoing repairs or construction work.
This includes updating card privileges, adding or removing applications as required, and dealing with stolen cards by revoking and replacing them. Overall, they offer campus users significantly more ways to use the cards with security and privacy protection.
As an example, one university is using their new ID cards to control access to facilities, the library, residence halls, and for purchases at the campus cafeteria. Meanwhile, they continue to use their earlier magstripe ID cards, and will continue to do so until they have phased them out. Throughout this process, the security team plans to add new applications to the contactless smart cards, including cashless transit system payment, logging time and attendance at the gym, and accessing cloud applications using One-Time Password (OTP) soft tokens.
The card office also benefits. According to one university official, a key goal during card issuance is to move students through as quickly as possible especially during the start of a new academic year. Today's systems streamline the process significantly. After searching for the person on their database, card office staff can verify his or her identity, and print and present a card that can be used immediately. A combination of printers and software enable a true one-stop shop on campus, resulting in reduced wait times. The end result produces more durable and better-looking cards than are possible with magstripe technology, as well as greater security.
Another advantage is better sustainability. For instance, new lamination technology incorporated into today's ID card printers significantly reduces both the cost of consumables and the amount of waste product that is generated. Instead of using an underlying carrier that must be discarded, the printer applies each card's lamination patch in a more efficient, continuous stream of material, from a single roll.
Other card lamination advancements have reduced the significant energy required to heat up the material and maintain optimal operating temperature. For instance, "instant on" or intelligent temperature control enables new ID lamination solutions to conserve significant amounts of energy, while also saving time. The energy savings that are delivered through these advances have been recognized with GreenCircle certification by GreenCircle Certified, LLC, which was established to ensure specificity in third-party certification.
Looking to the Future
Universities can position themselves to take advantage of new ID form factors, such as mobile phones, by taking a forward-looking approach to their incremental one card upgrade using a multi-technology infrastructure. In the future, applications that can be supported with contactless smart cards can also be supported on a mobile device.
The same one card system that enables the transition from magstripe to contactless smart card technology will enable administrators to provision mobile IDs and update access privileges in real-time, using wireless connectivity. Students and faculty members alike can look forward to even better convenience and efficiency in coming years as universities adopt the new technology.
Article by Weijin Lee, regional director, Secure Issuance, APAC, HID Global
Related stories
Top stories