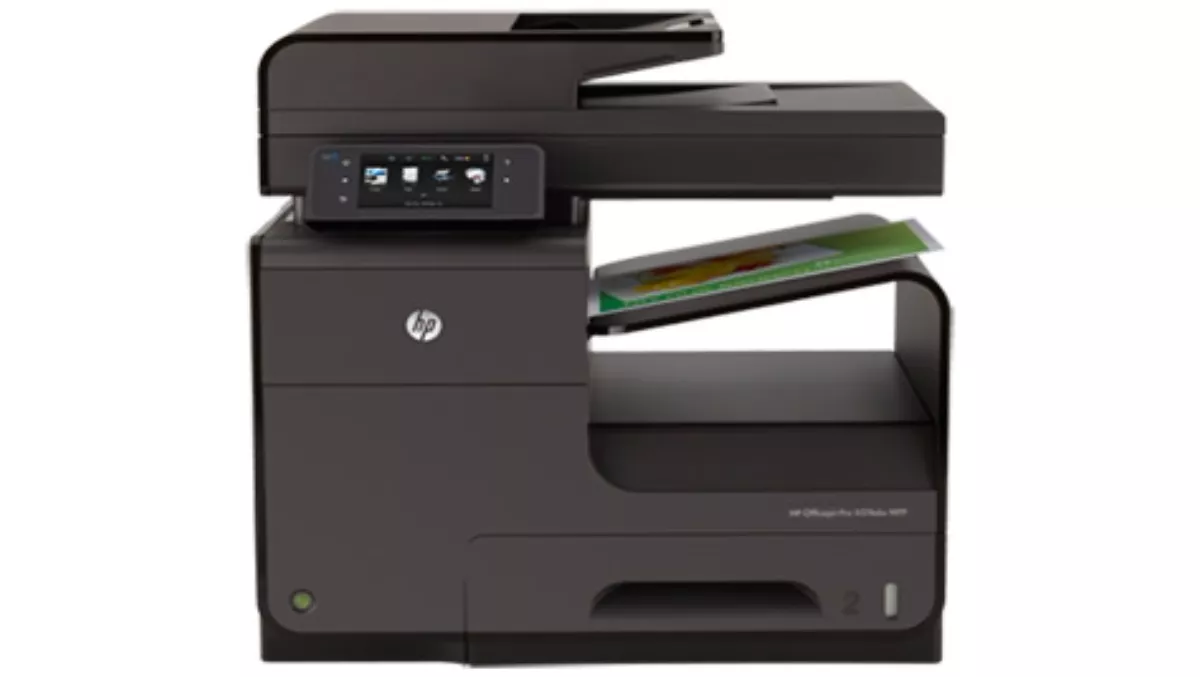 Hands-on review: HP Officejet Pro X576dw
FYI, this story is more than a year old
The HP Officejet Pro X576dw claims to be faster, quieter and cheaper to run than your current colour laser MFP. So, what else makes this printer stand out?
The X576 is a inkjet Multi Function Printer offers up to 70ppm printing speed, outstripping your regular laser printers and colour printing at approximately 50% of the cost of laser printing.
It's easy to setup on both a wired and wireless network and has an ePrint mobile function that allows you to print from any device, so you can print your emails or documents from your iOS, Android or Windows mobile device.
You can also print by just emailing your printer's unique address. Printing speed lives up to the hype with pages shooting out, and all without that smell of toner we've all come to know and love!
With wireless, wired and USB connectivity options available, you'll be set - and the printer also possesses fax connectivity, if you (or your customers) are still in the dark ages.
Scanning is quick and can be full colour (or ''color'' according to HP's menu). The X576dw comes with a touchscreen control that is very intuitive and simple to use.
It does have some extras that leave me scratching my head as to their use in a business printer. With apps such as colouring books, gossip apps, sudoku and scrapbooking, I'm wondering how vital they are.
This printer is a heavy beast - by the sheer weight, HP must have crammed an awful lot of technology in it. In the era of compact devices, you won't have to worry about someone walking out the door with this printer.
This model also includes PageWide technology, which takes commercial printing technologies and scales them to a multifunction printers designed to serve small workteams.
More than 40 thousand tiny nozzles sit on a stationary printhead, which spans the width of a page. These nozzles deliver four colours of original HP pigment ink onto a moving sheet of paper.
Because the paper moves and the printhead doesn't, the printers using this technology are quiet and dependable, ensuring laser-fast print speeds and a rapid first page out.
Pros:
Fast inkjet printing at half the cost of colour laser printers
Amazing connectivity
Eco saving application allows scheduling of operation and power saving
Not a laser printer!
Cons:
It's as big as a colour laser
Usefulness of apps
$200 to replace a cartridge (x4 cartridges)
In conclusion:
With printers becoming disposable and the consumables being where the money is, printer companies are cramming more options into their devices, some applications more useful than others!
At $999 RRP this is a damn good printer that will do everything a SME could want, and a bit more on top of this. With the X576dw's speed, quietness and power, HP have shown they're masters of the printer business - and they know their stuff!
Related stories
Top stories