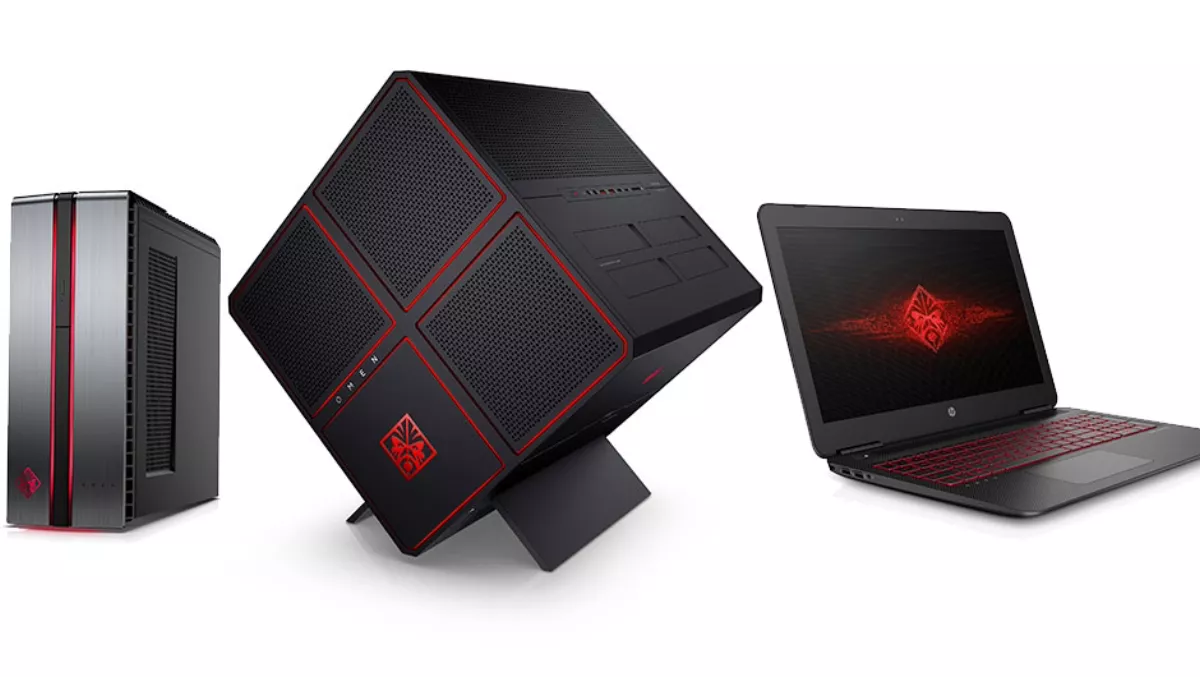 HP's all-out attack on the PC gaming market
By Sean Mitchell,
Wed 19 Oct 2016
FYI, this story is more than a year old
HP has a long history of selling computers, including some within the Envy and Pavilion ranges that would be great for gaming. However, none have been dedicated to gaming.
That changed yesterday when HP announced a dedicated range of desktop and laptop computers just for gamers. They call the new range OMEN by HP.
There are both laptop and desktop configurations.
The laptops are available with either 15.6" and 17.3" screens. They ship with NVIDIA GTX graphic cards in three different specifications. The 17.3" screen size is actually a very crisp 4K display, while both of the models support up to 4K displays being plugged in via an HDMI 2.0 port.
HP's partnership with Bang & Olufsen has been extended into the laptops also, although most gamers will choose headsets.
They come with either an Intel i5 or i7 processor. Pricing starts at NZD $1,999.
There are also two desktop options: a more traditional desktop tower and a radical new cube design called the OMEN X-Cube.
The cube is about the size of two desktop towers combined. It's mounted at a 90-degree angle. This they say helps with thermal cooling, and it looks amazing.
It has four panels on the front that are back lit. The colours of this back lighting can be changed easily to almost anything you want, or they can be set to reflect the temperature of your computer. This would mean it would be green while surfing the web or bright red when you're playing an intense game.
This radical design makes it very easy to open the side of the case and upgrade the computer. Having the ports and storage drive bays on one of the top panels also helps with quick access. It comes with one fan, but there is plenty of room for up to three.
While SSD storage is standard, the drive bays are like that of a server, with a tray that can be slid in and out.
One of the panels on the front can be removed and houses the tools and screws you would need to upgrade components. HP has really thought of everything with designing this beast.
There are two models of the cube available in New Zealand, both with Quad core Intel i7 processors. Basically a single NVIDIA graphics card or two of them. The base model will start at $5,999.
With the high-end components included, this is a very competitive price.
To complement this impressive new range of computers, HP has partnered with SteelSeries to create a range of accessories under the OMEN brand. SteelSeries is loved by gamers as it provides accurate, durable and well-designed accessories. There is an OMEN branded mouse, keyboard, headset and mousepad. There are also laptop bags being introduced at the same time.
HP has outdone themselves with this new range of PCs dedicated to gamers, and we can't wait to get the X-Cube for a hands-on review.