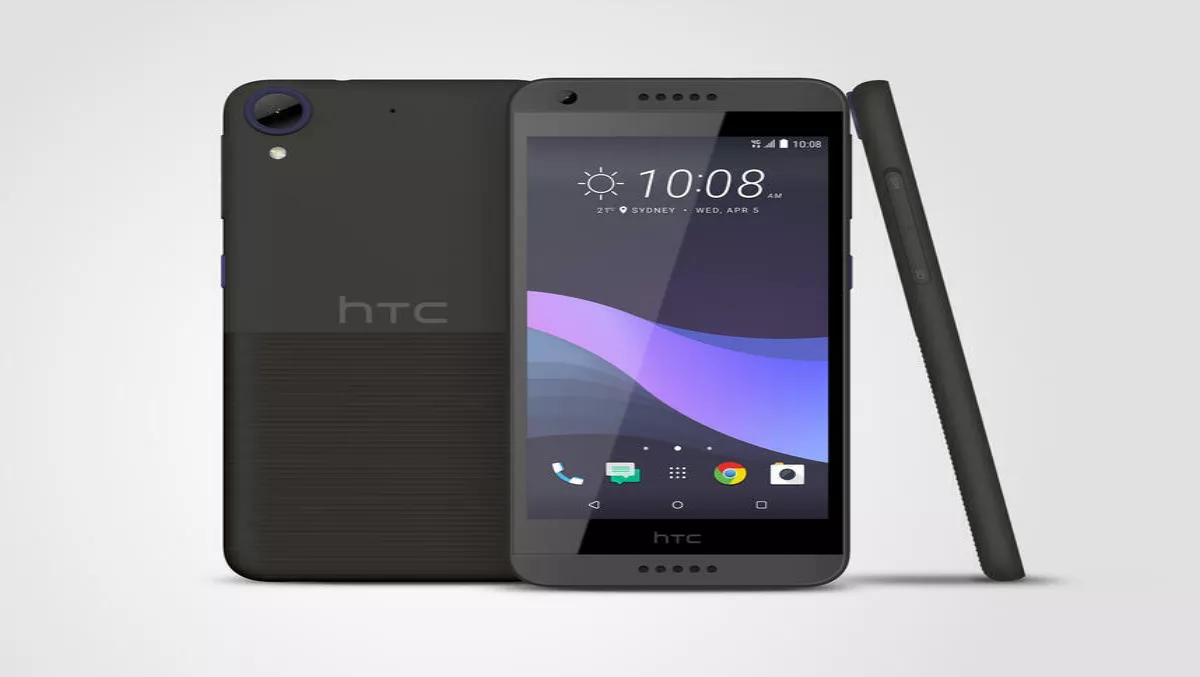 HTC Desire 650 entry level smartphone announced
FYI, this story is more than a year old
HTC announced late last week the launch of their newest smartphone, the HTC Desire 650. Their goal was to create an entry level smartphone that was affordable, yet groundbreaking.
According to HTC, the Desire 650 is "the perfect smartphone for the value seeker consumer looking for a unique and personalised mobile experience.
Ben Hodgson, Manager of HTC Australia - New Zealand, says that customisation was a focus point when developing this phone.
"Personalisation is increasingly important to consumers in today's smartphone market, yet it is not always easy to find. The HTC Desire 650 delivers this in abundance, from outside and within. From the unique 50/50 smooth and grooved design, to our fully customisable yet streamlined HTC Sense platform, the HTC Desire 650 delivers a very smooth Android experience," he says.
"Coupled with a brilliant imaging and audio experience, we've created a truly striking device containing each and every element that today's smartphone users demand.
The new Desire offers all new ergonomics, in order to make for a more comfortable hold. The grooved finish is designed to increase grip. The 5-inch screen has Gorilla Glass protection, to reduce damage from your typical scrapes and bumps.
The HTC Desire 650 features a 13 megapixel rear camera and a 5 megapixel front camera. The phone is loaded with a bunch of relevant selfie features, such as instant beauty mode.
The HTC Desire 650 is equipped with the Qualcomm Snapdragon 400 quad-core processor, which is capable of handling multiple apps at the same time without trouble. The phone also offers 16GB of storage, with room for 2TB more using a microSD card.
Entry-level smartphones are making their name by being capable of most crucial tasks required of a smartphone at a fraction of the price of the more popular models available. After Vodafone made waves when they re-released their iconic Nokia as a basic smartphone in February, we could be seeing an increase in popularity for cheaper, more simple smartphones.
The HTC Desire 650 is available in Australia for AU$199.