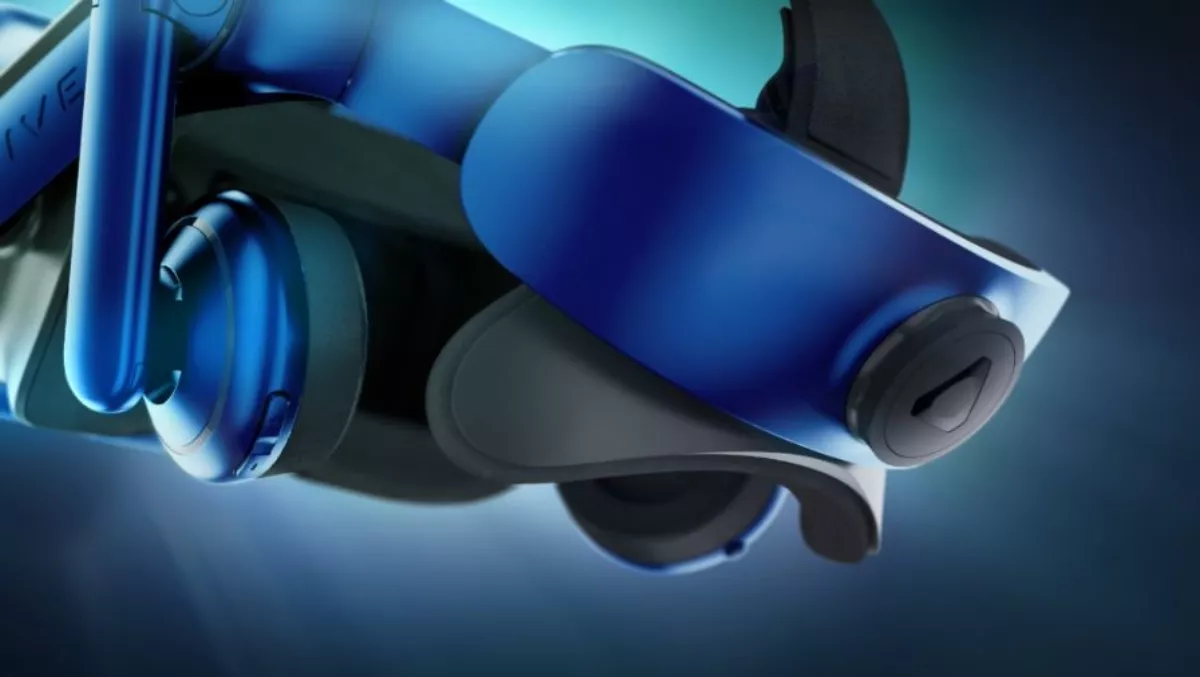 HTC Vive announces Vive Pro HMD's price, it's not cheap
FYI, this story is more than a year old
HTC Vive announced that the HTC Vive Pro Head Mounted Display (HMD) will be available for $1,199 with global pre-orders starting now.
The company also announced a $120 price reduction for the current Vive full kit, bringing it down to $879.
All Vive Pro HMDs purchased by June 3rd, which will begin shipping on April 5th, will come with a free six-month trial to Viveport Subscription, where consumers can choose up to five titles per month from the more than 400 titles available.
HTC Vive GM Daniel O'Brien says, "With the Vive Pro we are delivering the best quality display and visual experience to the most discerning VR enthusiasts."
"Our goal has always been to offer the most premium VR platform available and to drive adoption for VR."
"By lowering the price of the current Vive, we are making VR more accessible while expanding the potential market for developers, whether you're a VR enthusiast or new to the platform, there's never been a better time to join."
Vive Pro HMD pre-orders begin today on Vive.com and other Vive retailers with units shipping globally on April 5th.
Current Vive owners can upgrade their headset to Vive Pro.
The Vive Pro comes with dual-OLED displays, making for a crisper image resolution of 2880 x 1600 combined, a 78% increase in resolution over the current Vive HMD.
In addition to visuals, Vive Pro also features integrated, high-performance headphones with a built-in amplifier that creates a heightened sense of presence and sound through noise cancellation capabilities.
These improved graphics and audio allow for users to experience VR with enhanced clarity.
In addition, the Vive Pro has been rebuilt to maximise comfort for the most demanding VR users.
The Vive Pro features a redesigned head-strap that balances the weight of the headset more evenly and features easy simple adjustment buttons for Vive users with glasses.
The Vive Pro works with both SteamVR Tracking 1.0 and 2.0, meaning existing Vive customers can upgrade the headset only and continue to use current generation controllers and base stations.
With more than 3,000 titles available, Vive continues to be the platform of choice for developers and consumers alike.
Operating in over 60 countries, HTC's content platform Viveport brings premium experiences in entertainment, education, arcade, arts & culture, and enterprise to a global audience.
In addition, Viveport Subscription allows consumers to choose from over 400 pieces of content from a highly-curated offering, giving consumers the opportunity to discover the best VR content available.
Vive Pro purchases made before June 3rd come with a free six-month trial of Viveport Subscription where owners will get the chance to play 30 titles with their new HMD.
Pro purchases made after the first 60 days of orders will come with a free two-month trial.
Related stories
Top stories