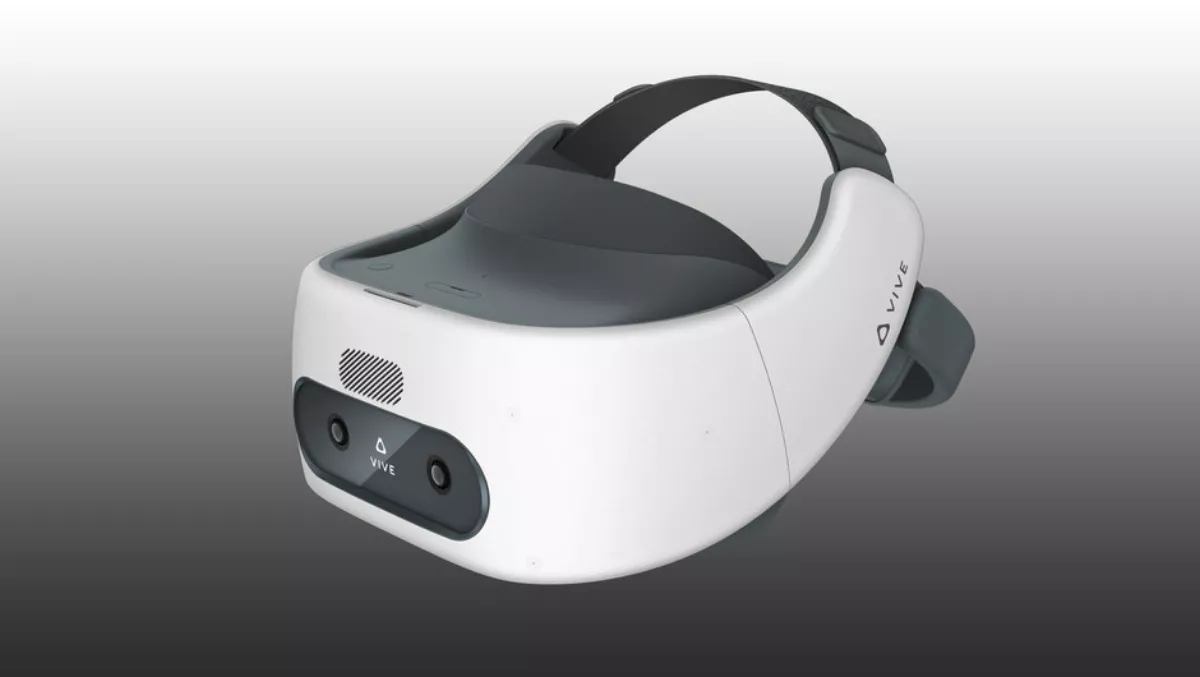 HTC Vive launches new VR innovation at MWC
Thu, 21st Feb 2019
FYI, this story is more than a year old
HTC Vive has released its latest VR innovation this week at 2019 Mobile World Congress (MWC).
Vive Focus Plus is a premium virtual reality standalone hardware for businesses and consumers, with an upgrade of the existing six degrees of freedom (6DoF) Focus headset to incorporate dual 6DoF controllers, giving users the ability to seamlessly interact with their virtual environment with the same freedom as PC VR devices.
This enhancement also makes porting existing PC VR content easier for developers while making it physically more portable and natural to use.
"At Vive, the announcement of Vive Focus Plus furthers our commitment to rapidly iterate and refine the VR market for both businesses and consumers," says HTC Asia general manager Raymond Pao.
"This rollout of Vive Focus Plus leads the way for deeper immersion, more realistic training and simulation, and easier porting of experiences from PC to the stand-alone category.
According to Vive, the new headset rests easier on users' heads with the comfort required for extended sessions. The headset also ships with several professional features including Kiosk Mode, Gaze Support, and device management tools to remotely enroll, monitor, and manage multiple headsets all at once.
The headset is powered by the Vive Wave Platform with content available from Viveport to provide subscribers with access to a growing lubrary of titles on the newly announced Viveport Infinity offering.
In addition to Vive Focus Plus, Viveport Infinity is compatible with high-end PC-based VR systems as well as the full spectrum of WAVE supported headsets.
The Vive Focus Plus also comes with two ultrasonic 6DoF controllers featuring an analogue trigger that gives users the ability to control objects or interactions with pressure-sensitive input, making experiences truly immersive. Additionally, with the aid of the WAVE platform and SDK tools, porting from PC-based VR to Vive Focus Plus will be relatively easy for developers.
There are several instances where VR has become quintessential to modern business, and HTC has provided a few examples.
"In our dedication to occupational health and safety, we easily ported our entire Hazard Spotting range from the Vive Pro to Vive Focus Plus to facilitate our large corporation deployments," says Immersive Factory COO and founder Olivier Pierre.
"Vive Focus Plus will perfectly immerse our clients in realistic environments enabling full movement, which supports memorisation of process and procedures, and improves behaviour by creating consequences to their actions. Having a professional standalone headset is very important for us to widely integrate and deploy virtual reality for workforce training at large groups, with plants all other the world, who previously saw the equipment as a barrier.
SimforHealth CTO Olivier Gardinetti says VR has become critical to their business.
"With HTC's Vive Focus Plus providing a high-end processor and 3K AMOLED display, we are able to create realistic and immersive 3D environments for our medical and nursing simulators, providing better training outcomes for HCPs without wires or connected computers," says Gardinetti.
"Moreover, the 6DOF controllers have improved the way to perform specific medical interactions that were not possible with the regular 3DOF controllers. Now, Simforhealth's simulators have a better, more comfortable user experience.