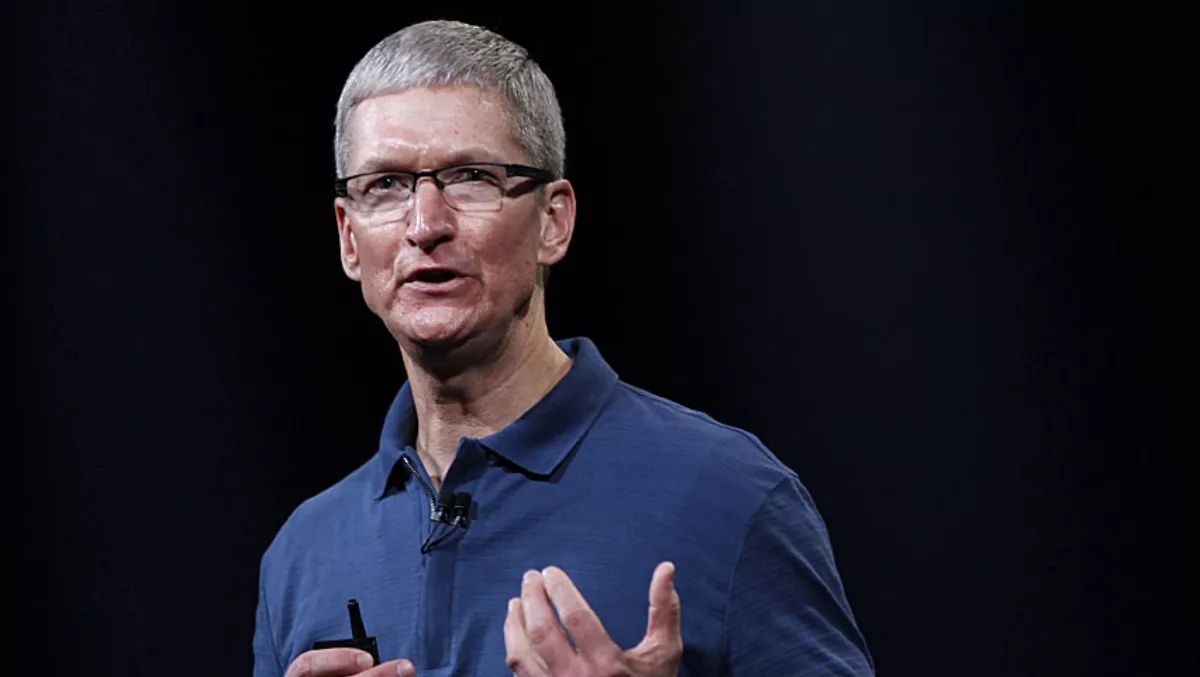 iDidn't want to sue Samsung
12 Feb 2013
FYI, this story is more than a year old
A powerful Asian rival entering the market to take on Apple's dominance in the smartphone and tablet industry, it was a nightmare scenario for the late Steve Jobs.
Launching a "thermo-nuclear" legal war to keep clones off the market, Apple's public chasing of Samsung has seen the company win a huge billion dollar legal victory in August last year.
But despite the constant lawsuits across the globe, Apple's current CEO Tim Cook was initially opposed to suing its South Korean rivals.
With the company buying $8 billion worth of product parts from Samsung during 2012, it appears the new man at the helm was justified in his thinking.
Annoying one of your company's main suppliers to the point of worldwide all-out war would not seem wise, but Jobs' determination to make Apple the best saw both firms dragged through the courts.
Yet prior to the lawsuit fall-outs, both companies enjoyed a close relationship, with Apple's operations chief Jeff Williams even acknowledging Samsung's role as an important partner as recently as last month.
Irrelevant of their relationship in the current day however, both companies continue to dominate the tech industry, hoping to fend of potential challengers in BlackBerry and Microsoft in both the tablet and smartphone markets.
Despite their problems, for competitors such as Nokia, Sony, HTC and the rest - they represent a strong duo that will be hard to shift.
Flash:
"Whoever controls flash is going to control this space in consumer electronics," Jobs said in 2005.
With an unstable memory market eight years ago, Apple sought Samsung as a key partner in their attack on the industry - mainly through the flash memory chips needed for upcoming products the iPod shuffle, iPod nano and soon to be released iPhone.
Samsung's strong role in the launch of Apple's new products no doubt helped the firm in their own releases - giving the company a strong indication into the sheer size of the blossoming smartphone market.
But as is common practice in the cut-throat tech industry, Samsung failed to acknowledge Jobs' genius, publicly dismissing the iPhone's success.
"The popularity of iPhone is a mere result of excitement caused by some (Apple) fanatics," said G.S. Choi, Samsung's then president, in 2010.
Behind closed doors however, the company was plotting its attack on the market - leading to complaints from Jobs and Cook about copyright infringements.
After releasing the Galaxy Tab in 2010, Jobs believed Samsung to directly copied his iPad creation despite Cook's best efforts to dissuade his boss that suing a strong supplier would damage relations.
Apple filed a lawsuit in April 2011, with the patent infringement cases spreading across the world like wildfire.
And the rest they say, is history.
Were Apple right to sue Samsung? Tell us your thoughts below