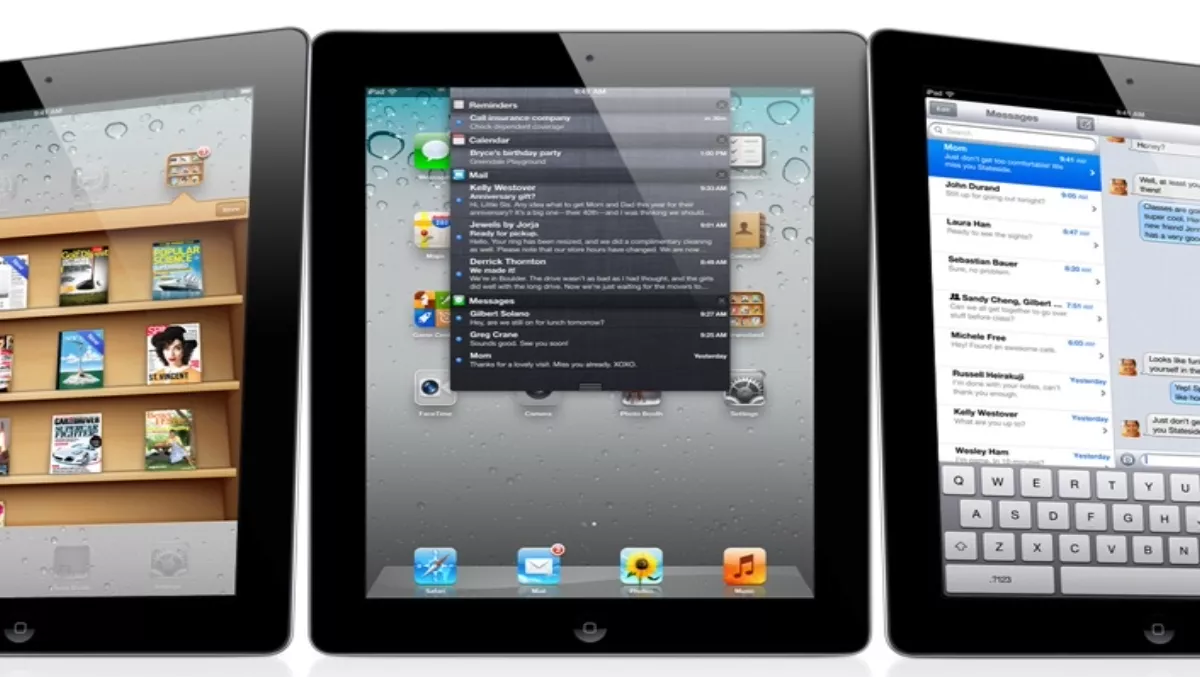 In-flight iPad takes off with Qantas
Mon 23 Jul 2012
FYI, this story is more than a year old
Australian airline Qantas has revealed plans to supply business and economy passengers with iPads in a move to rival Virgin Australia.
The proposal will see the Apple device placed in each seat pocket free of charge with the company expected to purchase over 5,000 products for their 23 Boeing 767 airplanes.
In partnership with Panasonic, Qantas aim to equip each iPad with QStreaming, a wireless in-flight entertainment technology which provides 200 hours of television and audio entertainment.
"Following the successful trial of our QStreaming service this year, we will partner with Panasonic and use their eXW solution to provide over 200 hours of on-demand IFE content via iPads to every passenger in Business and Economy travelling on our B767 fleet," said Qantas Domestic CEO Lyell Strambi.
"Our customers were the first in the world to experience the ground-breaking wi-fi entertainment technology and we received great feedback from our customers during the trial this year.
"QStreaming will be available free of charge to all our passengers across the B767 fleet.
"We're now looking at ways to evolve this technology platform even further with our partner Panasonic to bring new standards of in-flight entertainment to our customers."
The deal with Panasonic extends the offer to 40 full-length films and enough music to fill 100 audio CDS, digital newspapers and magazines.
Rival airliner Virgin Australia currently offers live2air, an in-flight entertainment service streaming 24 live FOXTEL/AUSTAR channels to selected aircrafts on domestic routes, along with recent release pay-per-view movies on longer flights.
In reply Qantas say the iPad will fly 'predominantly' east coast routes including trips to Perth with the introduction expected in the fourth quarter of this year.
What do you think? Will an in-flight iPad significantly improve your flying experience? Let us know in the comments below.