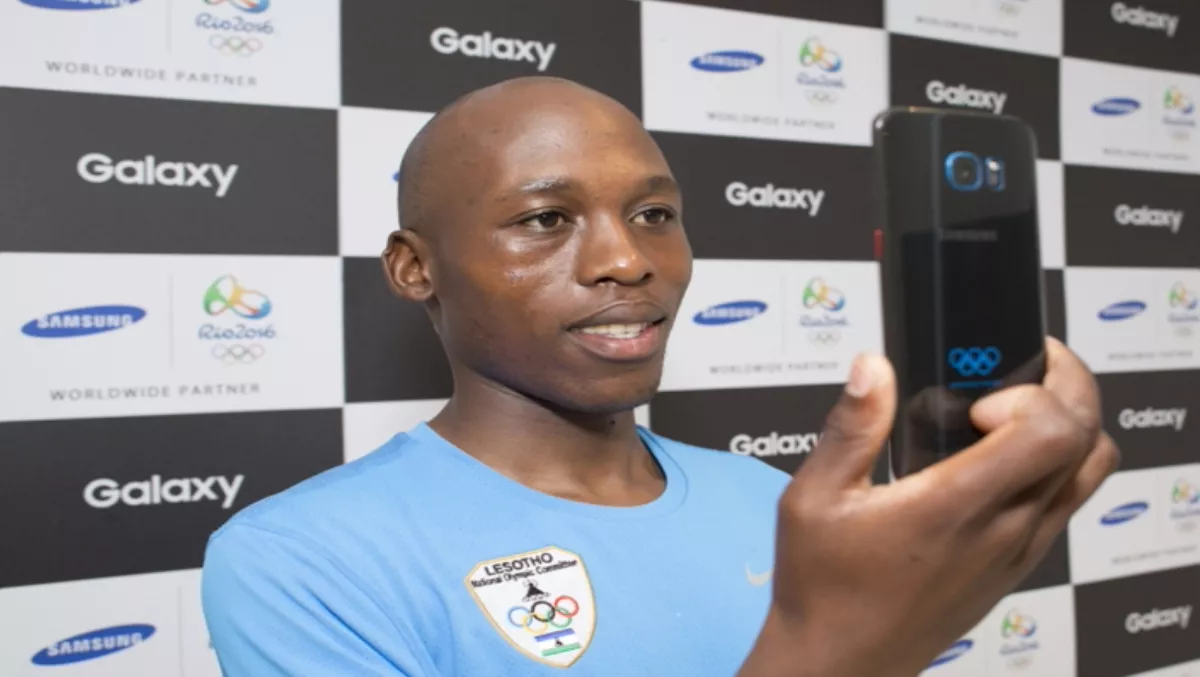 Inside Samsung's Rio 2016 Olympic Galaxy Studio
By Sam Worthington,
Wed 24 Aug 16
FYI, this story is more than a year old
For the Rio 2016 Olympic Games Samsung unveiled its Galaxy Studio in the Olympic Park.
In the studio, athletes and fans were able to experience Samsung's latest wireless communications products and immersive technologies.
While he didn't receive a medal for the mens marathon at Rio, Tsepo Mathibelle did get time to visit the Galaxy Studio.
"I feel a connection to Samsung, as the company is all about defying barriers, which is similar to my story, as I've had to overcome so many obstacles to get here today," he says.
The athletes had the opportunity to try out numerous virtual reality experiences with Samsung's Gear VR, getting their hands on with the Galaxy S7 edge Olympic Games Limited Edition.
Kieran Behan, an Irish Gymnast, was in awe of the limited edition phone.
"The technology here in the Samsung Galaxy Studio is absolutely amazing," he says.
"It truly is a collector's item."
Brenda Martinez, US track and field athlete also showed great admiration for the phone.
"I'm most excited about my Galaxy S7 edge Olympic Games Limited Edition - it's such a cool commemorative phone from Samsung."
Martinez also got to experience the high-speed thrill of a roller coaster through a 4D virtual reality film.