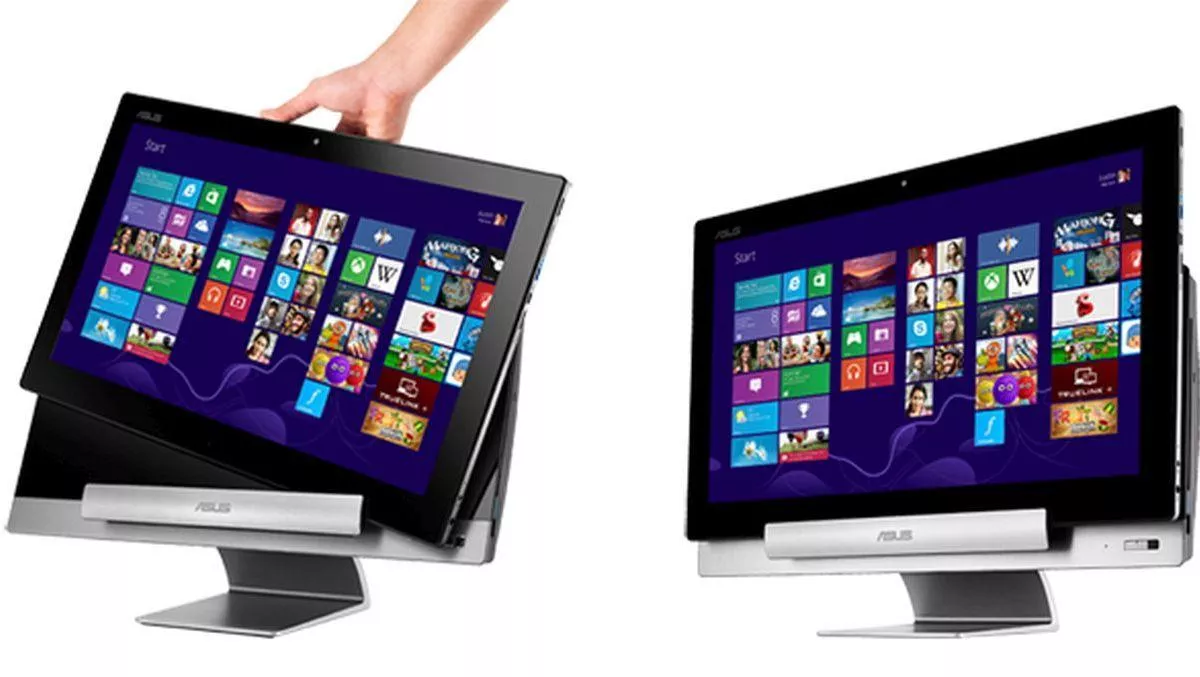 Introducing the Asus Transformer All-in-One
FYI, this story is more than a year old
There's big and then there's, well, really really big.
And Asus clearly subscribes to the 'big is better' mantra, with their Transformer All-in-One featuring an 18.4-inch tablet.
To be fair, Asus isn't expecting you to lug the tablet around town with you – there's no gorilla glass protection here and weighing in at nearly 2.5kg, it's not going to be comfortable to hold for long (it does have its own kickstand).
The five-hour battery life could also be somewhat limiting.
Instead Asus expect the Transformer AiO to prove popular in the home as a hybrid all-in-one desktop and large-format tablet.
The tablet aspect isn't the interesting thing about this All-in-One.
What's cool is that the Transformer AiO, which will go on sale in New Zealand in July with an RRP of $2499, is actually two computers, complete with dual operating system.
Take the tablet – which runs Android JellyBean 4.1 – and dock it in its 'PC Station' and you've got a Windows 8 touchscreen desktop with a third generation Intel Core desktop processor and Nvidia GeForce GT730M graphics.
There's the 18.4-inch LED backlit 10 points capacitive touch display, and you can use a wireless keyboard and mouse.
Once out of the dock, the screen switches to its built-in Nvidia Tegra 3 chip. Thanks to the two CPUs, you can run Windows 8 and Android concurrently.
The kids want to use the tablet but you need to do some work too? Connect an external monitor to the base station and you can run a Windows 8 system while the Android tablet is also in use.
The Transformer AiO was one of a number of Asus offerings showcased in New Zealand last week. Also on show was the 7-inch FonePad 'smartphone', on display in New Zealand for the first time and the dual screen 13-inch Taichi tablet/notebook fusion.
The Intel Core processor based Taichi, which weighs in at 1.25kg, features two back-to-back full HD screens. Lid open, the Taichi is a ultrabook. Close the lid and it's a tablet.
The two screens can be used both simultaneously and independently, enabling users to share a both the same, or a different, presentation or movie to an audience on both sides of the opened device.
The Taichi will retail in New Zealand for $2149, RRP. Meanwhile, Asus says the incorporation of 3G mobile data with full telephony support makes the Fonepad 'the perfect combination of a tablet and phone in one single device'.
"It is ideal to have a larger screen with entertainment, social media and other online activities now playing and increasingly important part in our mobile lifestyles," Asus says.
Related stories
Top stories