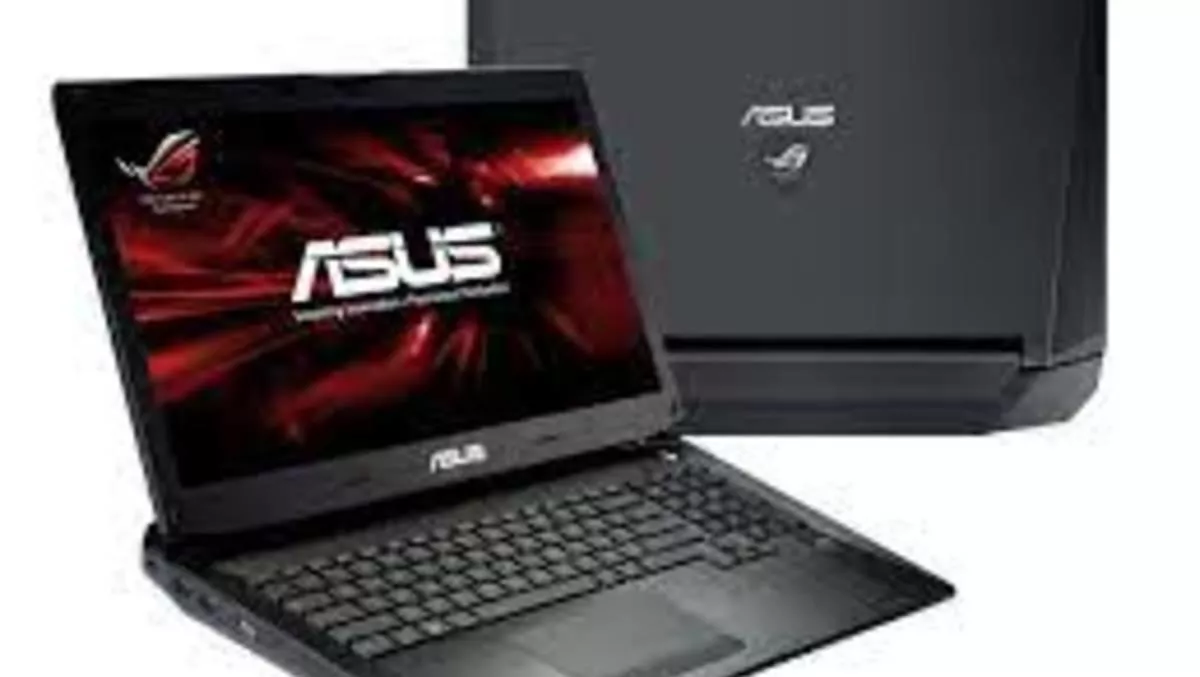 Is the ASUS G750 worthy of the ROG badge?
By David Williams,
Tue 14 Jan 14
FYI, this story is more than a year old
For those of you who do not know the ASUS Republic of Gamers badge (ROG) is given to products that perform exceptionally well, especially for gamers. So with this in mind we look at the ASUS G750 gaming notebook to see if it is worthy of it's ROG badge.
At first glance, this no holds barred gaming laptop is more akin to a stealth fighter than your average laptop, with dual rear exhausts and a rubberised matt finish - it looks every bit the premium laptop.
Open it up and you are greeted with an 'island style' keyboard on an aluminium surround - the keyboard is similar to a standard desktop keyboard and not a laptop keyboard which is great. The keys are responsive, have a premium feel and are backlit, but the palm rest does have quite a bit of 'flex' which I didn't expect considering the specs and standard of the laptop.
There seems to be much greater support around the WSAD keys so gamers will barely notice the flex there. The overall typing experience is good and the smooth texture and slight concave of the keys will mean you can type away for hours if you wish to use the G750 for word processing as well as gaming.
The touch-pad on the G750 is made up of three sections but the buttons here fall down slightly as they have a slightly cheap sound and feel that do not match the quality of the keyboard. The touch-pad is also slightly indented so you can easily tell when you are straying too far away when in-game, which is a good feature.
The screen is a whopping 17.3 inches and boasts a full 1920 x 1080p resolution so you can see all of your games in glorious detail, the screen also has a matte finish which helps to reduce glare whilst out and about.
The G750 is equipped with Windows 8 but it does not feature a touch screen and in my opinion this is a mistake. Although the screen definition is not as good as an IPS screen, it makes use of a TN panel so colour and image clarity is not affected too much when viewing on an angle.
The insides of the ASUS G750 is were the laptop seems to earn it's ROG badge as it is fitted with the latest 4th generation i7-4700HQ processor which boosts efficiency and improves battery life quite significantly compared to other gaming notebooks.
It boasts a mobile Intel HM87 chipset that can support up to 32GB of DDR3 Ram (1600MHZ), has a HD camera, a Blu-ray writer/player and is equipped with ASUS SonicMaster audio technology. An onboard amplifier channels power to headphones, making sure personal audio sounds impactful and realistic, unlike the typically tinny and flat output of other gaming notebooks.
The graphics card is what enables the G750 to out perform almost all of its rivals as it is fitted with an NVIDIA GeForce GTX 700M series which supports up to 4GB of DDR5 video memory.
With this little beauty purring away behind the scenes you can enjoy all of your games at maximum settings - We tested (the troublesome) Battlefield 4 and experienced no issues, COD: Ghosts and last years Tomb Raider all of which performed faultlessly at maximum settings.
The dual rear exhausts and the aluminium keyboard surround come into play here and help to deflect heat away from the G750 as fast as possible as to not affect CPU or GPU performance.
The storage options are also plentiful on the G750 with a partitioned 256GB SSD to run Windows 8 and other programmes at high speed as well as a partitioned 1TB or 1.5TB HDD, so there is plenty of rooms for documents, images, music and videos.
If that wasn't enough there is also a HDMI port, SD card reader, Thunderbolt connectivity and USB 3.0 ports.
Overall the ASUS G750 warrants its ROG badge but there are plenty of pros and cons along the way. The keyboard flex and Windows 8 without a touch screen are pretty big blemishes on what is a great gaming notebook.
However the Battery life, temperature ranges, CPU and GPU performance are the best I have seen on a gaming notebook. If you are a fan of LAN parties then the ASUS G750 could offer you the portable solution that a desktop machine cannot provide. I am not normally a fan of desktop replacements for PC gaming but the ASUS G750 ticks all of the boxes for performance whilst having the storage range for you to not warrant the need for additional HDD's. Did I mention it comes with it's own rucksack too.
At NZ$3599 it is not the cheapest gaming option, but if you are after a portable gaming machine that does not compromise on specifications then the ASUS G750 ROG is the notebook for you.
NOTE: keep an eye out for our PC game reviews that will be tested on the ASUS G750.
Do you agree that the G750 warrants the ROG badge?