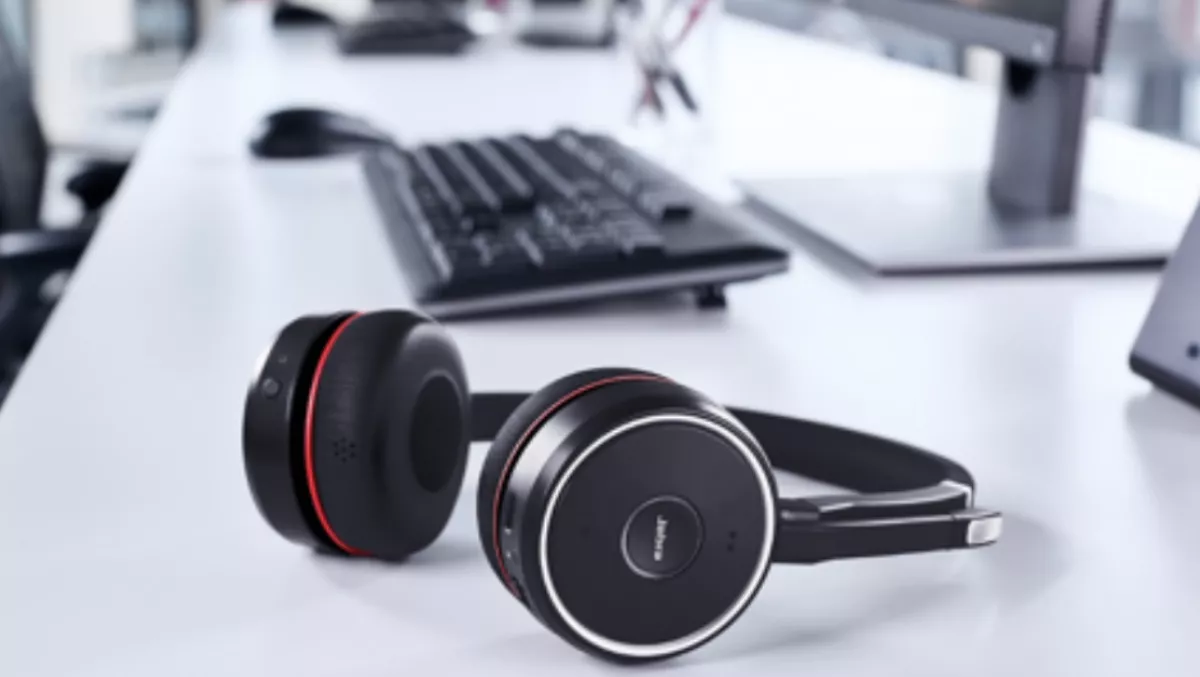 Jabra releases new headset tailored directly for modern office workers
By Ashton Young,
Fri 5 May 2017
FYI, this story is more than a year old
Jabra has released a new premium wireless headset tailored directly for modern office workers.
Deemed the Jabra Evolve 75, the headset boasts a flurry of features including Active Noise Cancellation (ANC) and an integrated 'do not disturb' busylight, and the company asserts it is the 'best wireless headset for concentration in the open office'.
The headset is in fact the latest addition to the Jabra Evolve series, conceived to reflect the way people work in the office and enable focused and distraction-free open office working - which has sold over 2.5 million units worldwide.
The open office is certainly a prominent part of modern business, so Jabra could be on to a winner here. According to their research, knowledge workers lose 24 minutes every day due to noise and interruptions, while 78 percent believe their productivity is negatively impacted.
Jabra asserts their goal is to block out noise and interruptions in open office environments to allow workers to stay focused on the task at hand.
The Evolve 75 headset is said to do this with world class speakers for music and HD voice for crystal clear calls, dual Bluetooth connectivity to allow simultaneous paired devices (like a computer and smartphone), wireless range of 30 metres for computers and 10 metres for smartphones to enable flexibility and freedom of movement and 15 hours of battery life.
The Jabra Evolve 75 also integrates with leading Unified Communications (UC) platforms, including Open Office and Outdoor requirements for Skype for Business from Microsoft and Cisco certification.
SVP for Jabra Business Solutions, Holger Reisinger says the premise behind the open plan office is to foster collaboration and improve communication among employees.
"But despite their many benefits, they have become breeding grounds for unsatisfactory labour output", says Reisinger.
"Interruptions from colleagues and the noise generated in these environments are negatively impacting workers and contributing to lacklustre performance. Increasingly, knowledge workers are being forced into isolation to do their jobs. The Jabra Evolve 75 provides businesses with an alternative solution to support an open office philosophy that's conducive to better performance."
According to Jabra, for IT decision makers the hassle-free and easy-to-use headset increases UC adoption by seamlessly and intuitively bridging the gap between mobile phone and computer.