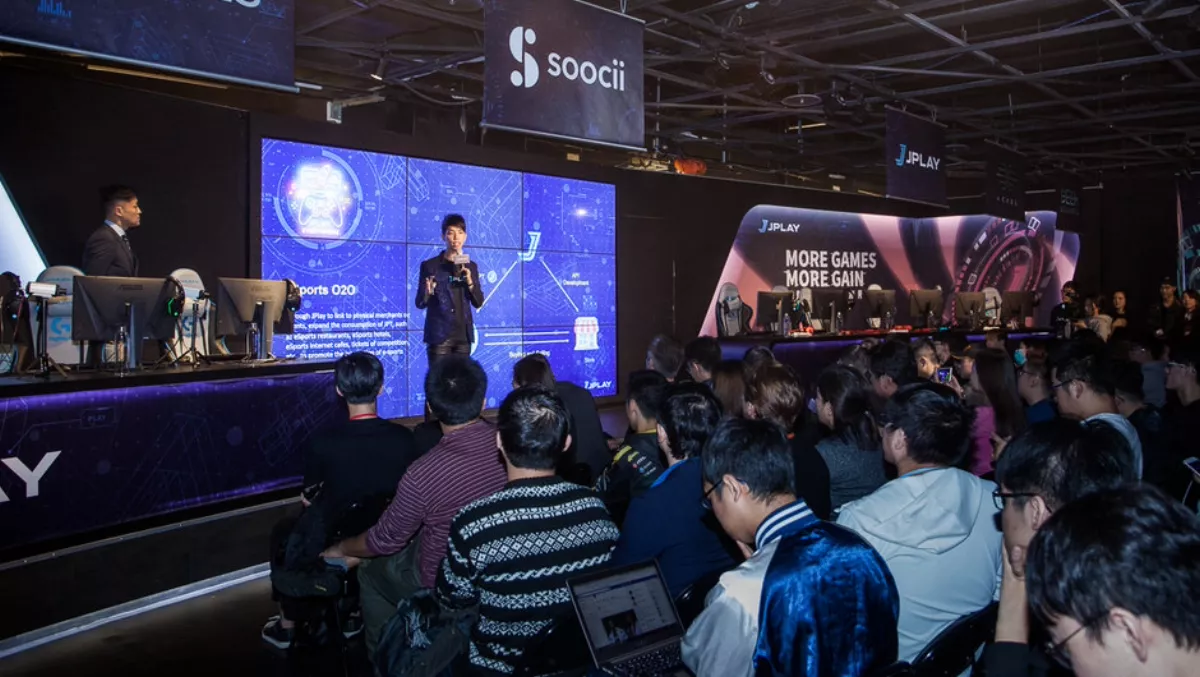 JPlay & DGames bring blockchain to eSports
FYI, this story is more than a year old
Blockchain is one of those technologies generally associated with cryptocurrency purchases and trading, but it actually has a whole range of uses, including eSports.
JPlay is one of the world's first blockchain-powered eSports platforms, launched this month in Taipei, Taiwan.
The company says it has massive plans for its platform: integration with game streaming app Soocii, and a partnership with blockchain gaming ecosystem DGames.
Keeping true to the cliché of 'it's our birthday but you get the prizes', JPlay distributed its 'JPT digital assets to more than 200,000 users via the Soocii app. It also celebrated with a LoL match between players from well-known eSports franchises J Team and ahq.
Although JPlay isn't the only blockchain-based gaming platform out there (BitGuild and FirstBlood are but two other examples), JPlay may well become one of the frontrunners in new technologies that power the gaming experience.
"We're very happy to welcome JPlay into the Soocii gaming community today," Says Soocii CEO Ted Huang.
"JPlay's blockchain and smart contract technology will help to accelerate Soocii's vision where both mobile gamers and content creators are rewarded fairly for their efforts and our whole ecosystem grows as a result."
We got the lowdown from JPlay about what it is and what its plans are.
JPlay and DGames will use blockchain to promote eSports
The two companies will use blockchain technology to promote eSports in the APAC region. They are also developing an eSports main-chain platform and self-managed communities across country borders.
It will support SME and IT developers in exploiting the full potential of the platform for future applications with its own side chain.
Crowdfunding game development
Independent game developers will be able to raise financial support directly from their community. Not only can the developers raise funds, they can also release demos on the JPlay main-chain in order to build quality games without the constraints of major gaming firms.
Place your bet! JPlay to develop game prediction
Match wagers have always been popular with the gaming community. JPlay is set to develop a fair, transparent and legitimate eSports ecosystem with the help of smart contracts, which govern the whole gaming process.
JPlay will also work with offline industries like retail and ticket sellers
In order to provide a bridge between the eSports world and traditional brick-and-mortar industries, JPlay will also work with physical merchants such as restaurants, retailers, hotels, and ticketing houses.