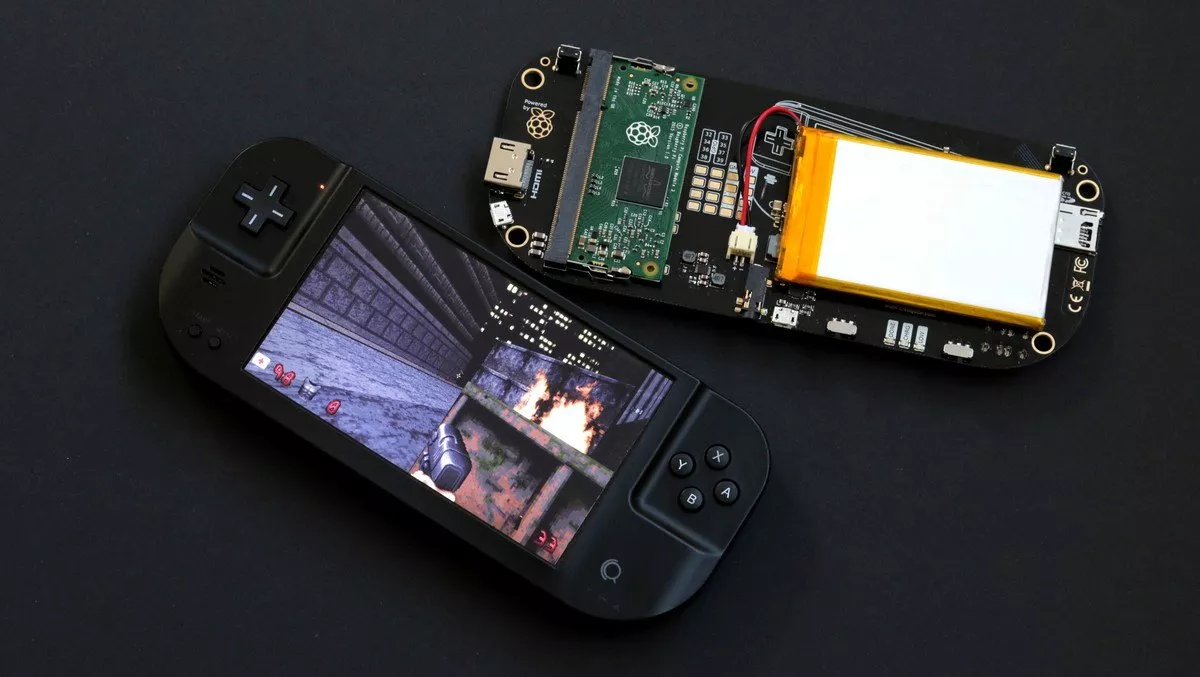 Kickstarter campaign brings 80s games back in a handheld console
FYI, this story is more than a year old
UK-based technology and design company Creoqode has created a way for 80s and 90s kids to relive their arcade nostalgia.
Creoqode Lyra is a handheld game console that brings all the history of video gaming in the palm of your hands.
Lyra can virtually emulate any game console of the classic era, making it possible for you to carry hundreds of them in your pocket.
You can play your all-time favourite video games whenever you want, wherever you want.
Powered by Raspberry Pi CM3L (Compute Module 3 Lite), Lyra will be your game console, personal computer and entertainment system at the same time.
You can connect Lyra to a TV via HDMI and enjoy your favourite video games on a larger screen with friends. Additional controllers can be added via the USB port.
Lyra is a great gadget for makers and tinkerers too.
You can access Raspberry Pi CM3L through the exposed GPIO pads and create amazing projects.
You can connect up to 8 sensors or electronic gadgets to Lyra and add new functionalities.
Lyra is Creoqode's fifth Kickstarter campaign.
The company has been in the market for more than two years now and gained a experience about manufacturing, packing, customer service and international shipping.
Creoqode is already in touch with manufacturers for Lyra and has arranged the production.
Lyra can get into production straight after the funds are received.
The campaign has already reached its Kickstarter goal with 33 days to go, as of the date of publication.
Lyra is provided with a comprehensive tutorial series guiding the user about hardware, software and assembly.
These tutorials explain in detail how to assemble Lyra, how to install your preferred OS, and how to download and run video games.
Lyra comes in two different versions:
RTG (Ready-To-Go): Lyra comes out of the box completely assembled and tested. You can dive straight into video gaming within minutes.

DIY (Do-It-Yourself): Lyra comes out of the box as an all-inclusive DIY kit. You will receive all the necessary components to build your own game console. Assembly does not require any soldering or special skills, and it will only take you 15 minutes to complete. This is an ideal kit for those who wonder what goes inside a game console.
Technical Specs:
▶ SOC: Broadcom BCM2837B0, Cortex-A53 (ARMv8) 64-bit SoC
▶ CPU: 1.4GHz 64-bit quad-core ARM Cortex-A53 CPU
▶ RAM: 1GB LPDDR2 SDRAM
▶ Display: 5" TFT LCD 800 x 480 Resolution
▶ Video: DPI Interface & HDMI
▶ Audio: Integrated Speaker, 3.5 mm Audio Output & HDMI
▶ USB: Micro USB 2.0
▶ Memory: 16 GB Micro SD Card. Upgradable to any memory size.
▶ Battery: 3000 mAh LiPo
Related stories
Top stories